Two Guys Try To Sneak Into Black Panther For Price Of One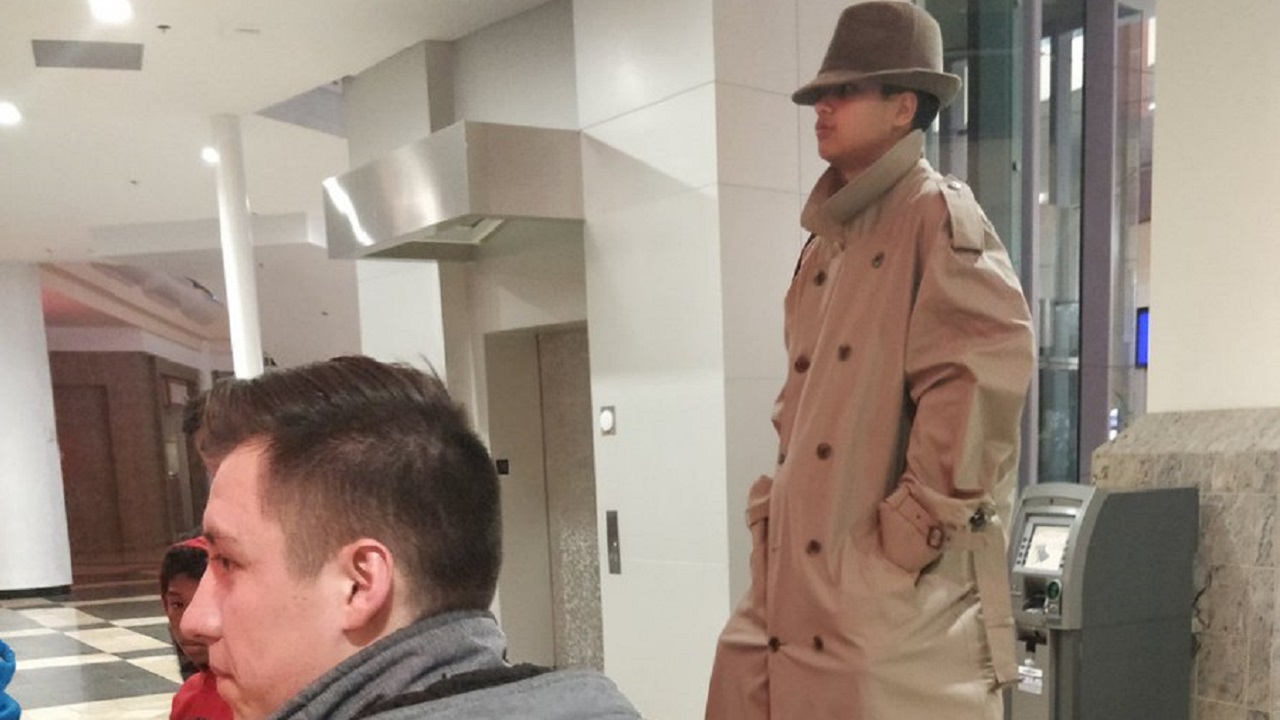 Ah, the old trench coat trick
Everyone was dying to see Black Panther over the weekend, and judging by the fact that it scored the fifth-biggest box office opening of all time, just about everyone did. Apparently, not everyone wanted to pay, though, and two kids attempted to sneak in for the price of one.
Unfortunately, the theater manager saw through their ruse. Probably because it was so obvious.
Black Panther is inspiring all sorts of creativity online as people celebrate the arrival of Marvel's star-studded depiction of the African superhero, directed by acclaimed African-American director Ryan Coogler and featuring a nearly all-black cast, including Chadwick Boseman as T'Challa aka Black Panther, the prince of Wakanda, and Michael B. Jordan as his rival Killmonger.
The movie has been hotly anticipated for months, and by all accounts, it has lived up to the hype. No wonder Twitter user @stevelikecups and his friend wanted to see it.
We tried getting the two for one special at black panther. The manager was not having it. pic.twitter.com/Ktqsuh7s3m

— Pillsbury (@stevelikescups) February 16, 2018
Unfortunately, their attempt to sneak in under a trench coat, with @stevelikescups on his friend's shoulders, didn't succeed. Somehow the manager realized the 8-foot-tall person in front of him wasn't on the up and up.
[tweet 964686922747531264 hide_thread='true']
[tweet 964687046563397632 hide_thread='true']
Yeah, we don't know how either:
[tweet 9647135011208069176 hide_thread='true']
Obviously, the hilarious plan was destined to fail. But some questions may never be answered:
where did y'all find such a tall dang jacket

— Chandler™ (@1stros) February 17, 2018
Here's the full video of the duo's attempt:
[tweet 964908923923804162 hide_thread='true']