Georgia 6-Year-Old Is on a Mission To Change the World With "Happy Bags"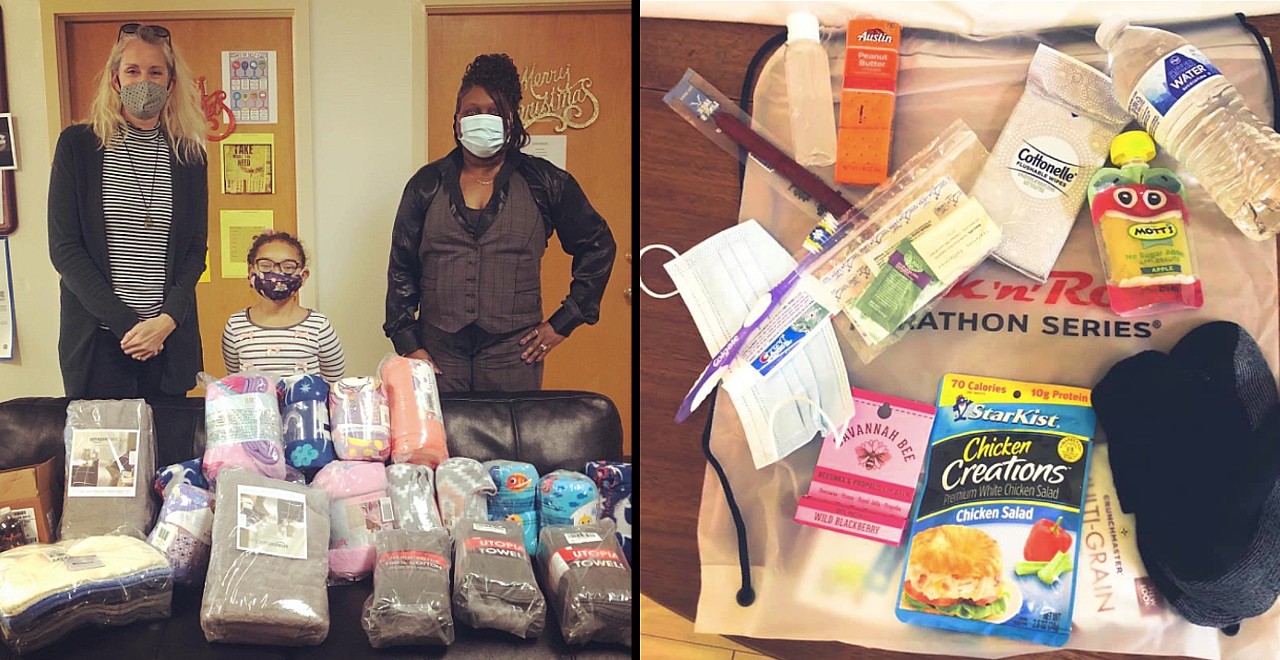 Nearly a year ago, 6-year-old Bethany Moultry made a startling realization – even as a little kid, she could make an enormous difference. It all started with a moment that thoroughly shook her, on a seemingly normal day in her hometown of Savannah, Georgia. Though Bethany had likely seen homeless people before, she had never fully processed what being homeless meant.
While out driving with her mom, Bethany saw a man standing by the side of the road, holding a sign asking for help. The 5-year-old saw the stranger – she really saw him, more thoroughly than the hundreds or even thousands who passed him by every single day. At just five years old, Bethany knew she had to be the one to help.
"It broke my heart because she was crying in the backseat," Bethany's Mom Colleen Moultry told Good Morning America. "She asked if she could break open her piggy bank and give him all her money."
Rather than dismiss her daughter's empathy, Moultry embraced it. The mom-daughter duo came up with an incredible plan to help not only the man on the street corner but many others like him. The idea of the "happy bag" was born, and Colleen and Bethany got to work.
The pair used their own money at first, filling their happy bags with essentials for the homeless. Each happy bag typically contains socks, two masks, Band-Aids, antibiotic ointment, and body wipes as well as a cup of fruit, protein, a drink, and a hand-made note from Bethany.
By following the process from packing to delivery, Bethany was able to see her hard work in action. She saw how her small act of kindness changed a person's entire day, knowing they now had necessities they lacked before. For her sixth birthday, the determined mini-philanthropist (doing the work of a full-sized philanthropist) even asked for more happy bag supplies.
"They don't have a home or have a lot of stuff," Bethany explained. "It makes me feel happy and feel good to help other people."
Others have now joined Bethany's "Happy Bag" initiative, donating supplies from her Amazon wishlist, and even helping pack and distribute bags. The Happy Bags Facebook page keeps the public up-to-date on Bethany's project and invites them to help as well.
One year into the project, over 750 Happy Bags have been distributed. Reflecting on the moment that started it all, Colleen said in a Facebook post, "It made me realize how much us adults turn a blind eye to things like this. I had a choice to make in that moment. I could teach her to ignore people in need, or help her come up with an avenue to help them."