Happy Meals Get Significantly Less Happy Without Cheeseburgers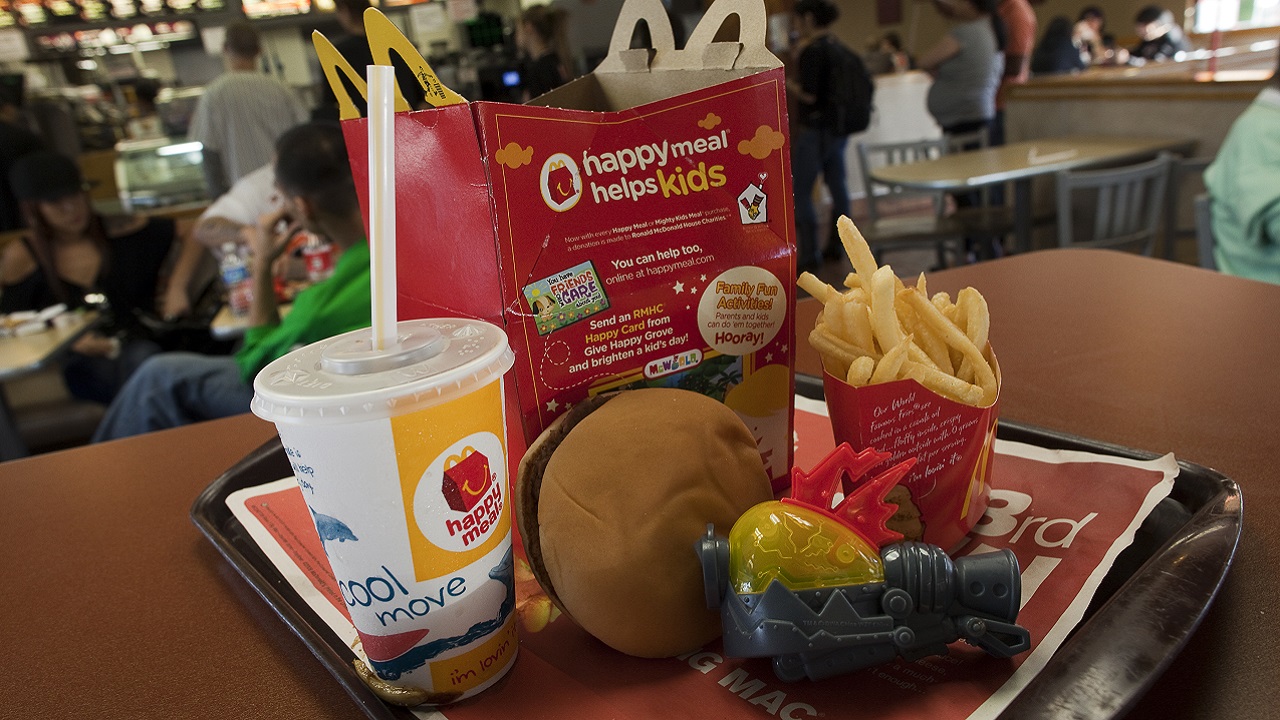 But at least it will be healthier?
Fast food is not the healthiest thing you can eat, but over the years, increasing concerns about health, particularly when it comes to children, have provoked some chains to diversify their menus with less fattening options.
In their efforts to appease activists and help curb concerns around childhood obesity, McDonald's has altered their child-focused Happy Meals several times, removing soda, eliminating the large fries, and adding apple slices.
But now they may have have gone too far.
The world's preeminent fast food chain announced that they are eliminating chocolate milk and cheeseburgers from their Happy Meal offerings, and the internet did not react well.
Removing such a key component of the Happy Meal is really getting to people.
My brother is going to be shook. @McDonalds is taking the cheeseburger happy meal off the menu. I dont know where the line is drawn, but I feel like this is damn close.

— Stèm_brûlée (@Stem_brulee) February 15, 2018
Parents in particular are irritated by the move. As if pleasing hungry kids wasn't hard enough already.
My Autistic son who hates change asks for 1 treat a month. A cheeseburger happy meal no onion, with a chocolate milk. Now @McDonalds is taking away his treat. Not sure how well that will go over

— sports lovin melissa (@steelchick37) February 15, 2018
when people ask why I got so offended that @McDonalds is changing their happy meal menu pic.twitter.com/uFtXAPsr9U

— Noah Tries Again (@noahfloods) February 15, 2018
Many are wondering if the name "happy meal" even applies without the cheeseburger:
Will @McDonalds Happy Meal now be called the "Meh Meal?"

— Angie E.Pennyfeather (@AngieNTheCity) February 15, 2018
A Happy Meal with no Cheeseburger is a Sad Meal.

— The Last Unicorn YouKnow (@Scorpio1080) February 15, 2018
Removing the cheeseburgers and chocolate milk from the happy meal from McDonald's is terrible, they should just call it a crappy meal.

— Sydney ♡ (@BiKitten_) February 16, 2018
Others are quick to point out that while cheesburgers won't come standard, they can still be requested and added to the meal at an up-charge.
Why is it such a big stink about @McDonalds removing cheeseburger & choc milk from happy meal? 1st it sucks. And 2nd you can still special order it so what does it even matter? I love food but jeez, such uproar for this is a bit ridiculous

— Brian Cage (@MrGMSI_BCage) February 16, 2018
After all the hullabaloo about McDonald's controversial decision, this guy puts it in perspective:
McDonald's is removing the cheeseburger and chocolate milk as Happy Meal options to promote healthier choices. If we want to eat healthy we will go anywhere else but McDonald's

— Obadiah Legalist (@LloydsProdigal) February 16, 2018