Heisman Winner's Speech Generates $640k in Donations for Families in Poverty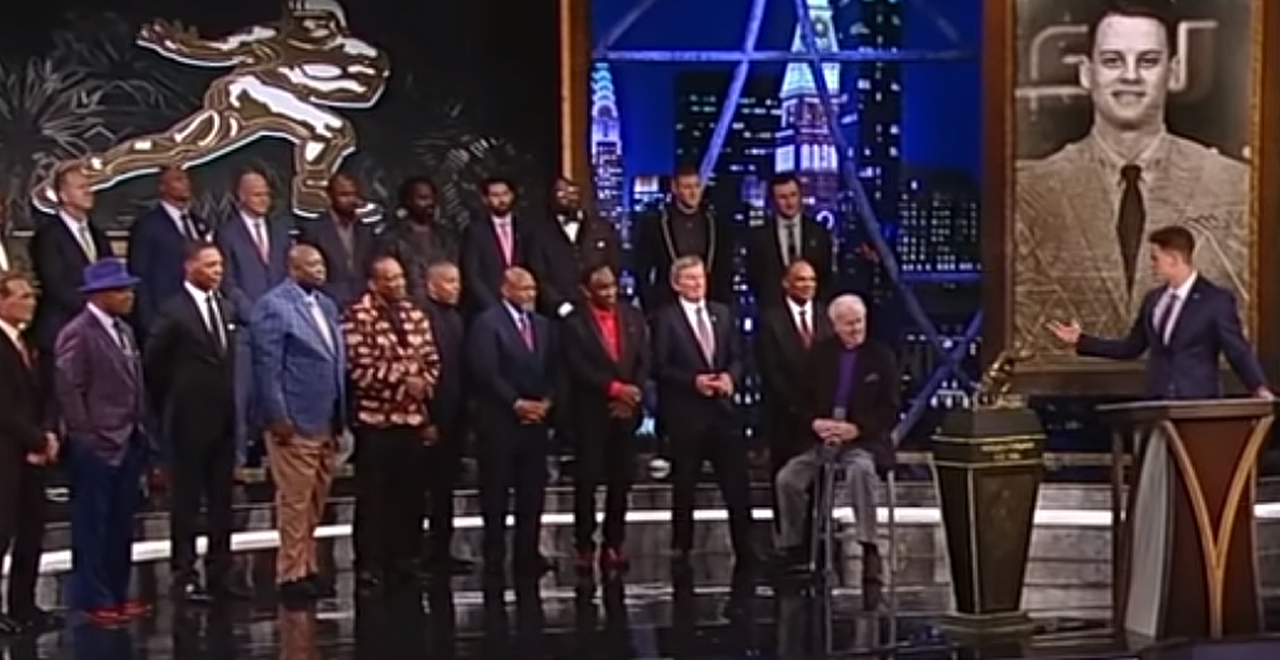 LSU quarterback Joe Burrow won the Heisman Trophy, awarded to college football's best player, and some think it wasn't even close. The transfer from Ohio State shattered a bevy of quarterback records and had one of the most impressive seasons a college quarterback has ever had. And he was just as impressive in his speech, where he gave a nod to his rural Ohio upbringing.
Burrow was raised in Athens County, Ohio, one of the poorest parts of Appalachia and one of the poorest counties in the nation. His father was a coach at Ohio University, the oldest university in Ohio and the region's biggest employer. Burrow was a high school football star at Athens High School before accepting a scholarship to Ohio State. He never caught on as a Buckeye but shot to the top of the football world as a graduate transfer to LSU.
Burrow, widely expected to be the top pick in the NFL draft, spoke about the level of poverty he witnessed growing up in Athens, saying his win was for the kids in Athens 'who don't have food on the table when they come home.'
"Coming from southeast Ohio, it's a very impoverished area and the poverty rate is almost two times the national average," he said in the speech, which has now gone viral. "There's so many people there that don't have a lot and I'm up here for all those kids in Athens and Athens County that go home to not a lot of food on the table, hungry after school. You guys can be up here, too.
The whole speech is worth watching.
After he made the speech, one intrepid Athens County resident started a fundraiser for the local food pantry. And since then, donations have POURED in. As of last check, his emotional words had raised more than $640,000 for the poorest of his rural community.
The president of the food pantry said Joe had become like the 'kid next door' in the community, who everyone knew. The donations pouring in have come from across the country, including from Joe's Louisiana fans.
"We are just overwhelmed with gratitude that so many people want to support the work that we're doing in Athens County," the president of the food pantry told NPR.
"For (Joe) to bring that up … this is a man who has not forgotten where he came from, and I don't think he ever will. I think he will always be grateful for the support of this community. And I think he wants to let the world know that it's a community that with some help, these kids can go further."
If you want to support the food pantry, you can donate here.
And if you want to follow Burrow's football career, LSU is in action in the College Football Playoff later this month. After he and his top-ranked Tiger teammates are done, you can (probably) watch Joe as the quarterback of the NFL-worst Cincinnati Bengals next season.
And even if the Bengals somehow mess that up and pick someone else, Burrow has already more than done his part for his Ohio community.