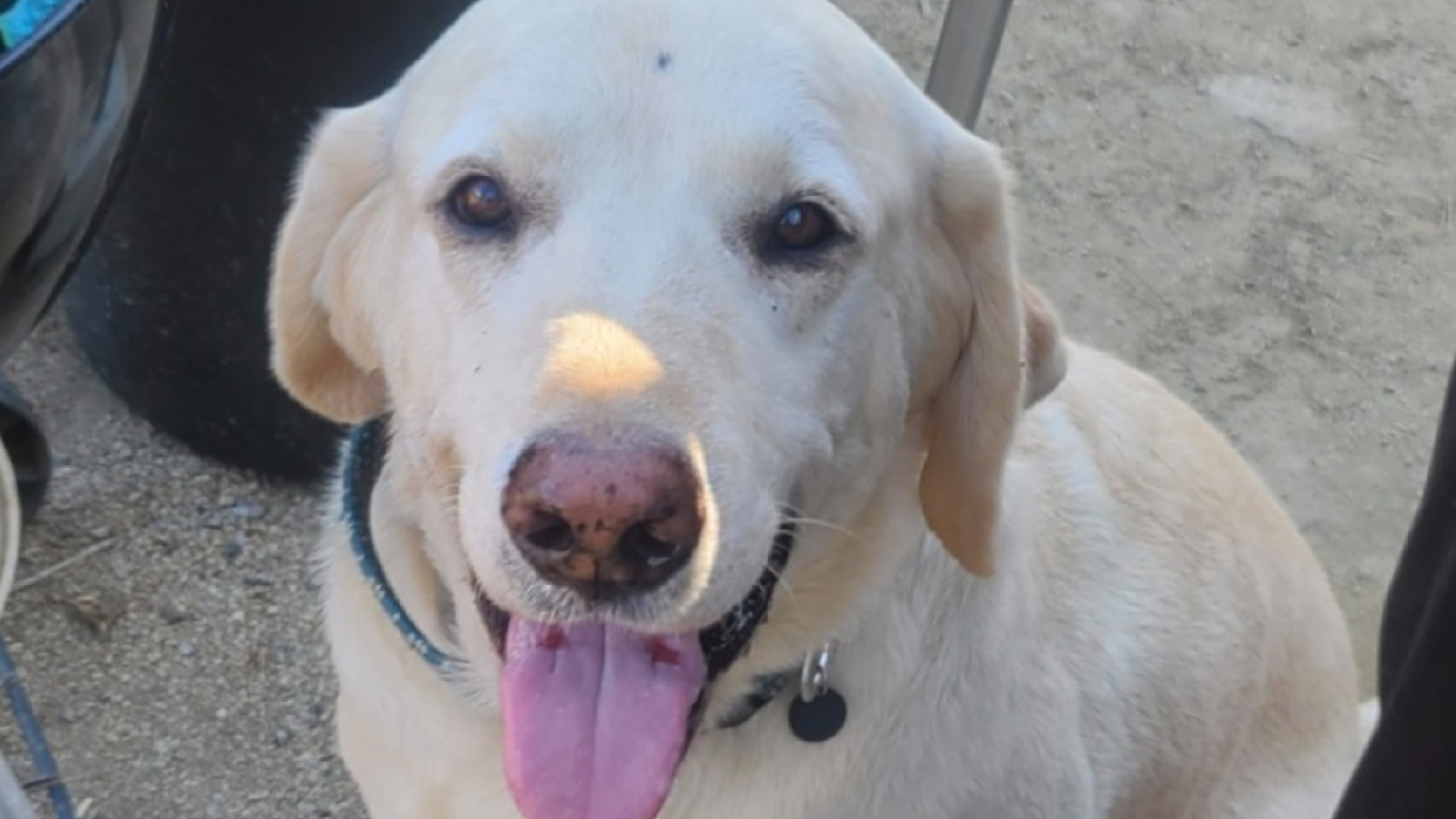 Credit: GoFundMe
Dogs are simply the best. They are called man's best friend, but really they're just the best. One teenager is raising money to help his 7-year-old lab, who is yet another example why dogs, again, as we have mentioned (but cannot overstate) are the best.  Why is this dog, named Marley, such a paragon of canine virtue? Besides being an adorable little guy, he also happened to SAVE HIS HUMAN FROM A RATTLESNAKE ATTACK. That is next-level dog heroics.
So here's the rundown, according to Marley's human, Alex. When Alex was 11, he received Marley as a cardio partner to help him lose weight. The two became best pals immediately. Last month, Alex stepped outside the house to take care of an errand. Soon after, he heard a loud, distinct rattle under a nearby table. Marley immediately pushed Alex out of the way of the impending strike and tried to grab the snake to help save the boy.
(This next bit is a little unpleasant, but there is a happy ending) 
Marley was bit twice in the process, receiving lethal venom bites on his tongue and neck. According to the GoFundMe (which now funded), Alex said he and his mom immediately took Marley to the hospital. The nearest clinic didn't have the right vaccine, so they had to drive to another that was nearly 30 minutes away. Marley continued to cry and was starting to have breathing complications, bleeding from the mouth.
San Diego Teen's Dog Saves Him From Rattlesnake https://t.co/fZFcGXoNhf

— Inside Edition (@InsideEdition) June 16, 2021
Fortunately, Alex and his mom weree able to get Marley to the second animal hospital in time. Because even dogs live in America, the college student was saddled with enormous medical bills (now covered, thanks GFM community!), but his best friend was still alive.
"Marley means the world to me," Alex wrote. "He is not only my best friend, he is the brave hero that saved my life from a rattlesnake. If it wasn't for him, I don't know if I would have the opportunity to be here today."
Alex thought he was watching his best friend die, but is grateful for all the support he's received for Marley's recovery.
"Thanks to all of you Marley and I will have the opportunity to make new memories and cherish every one of them," he wrote.
Hopefully, none of the new memories will involve life-saving heroics from the pup who has earned a life of laid-back adventures.