Hero 9-Year-Old Gets Town to Repeal Age-Old Ban on Snowball Fights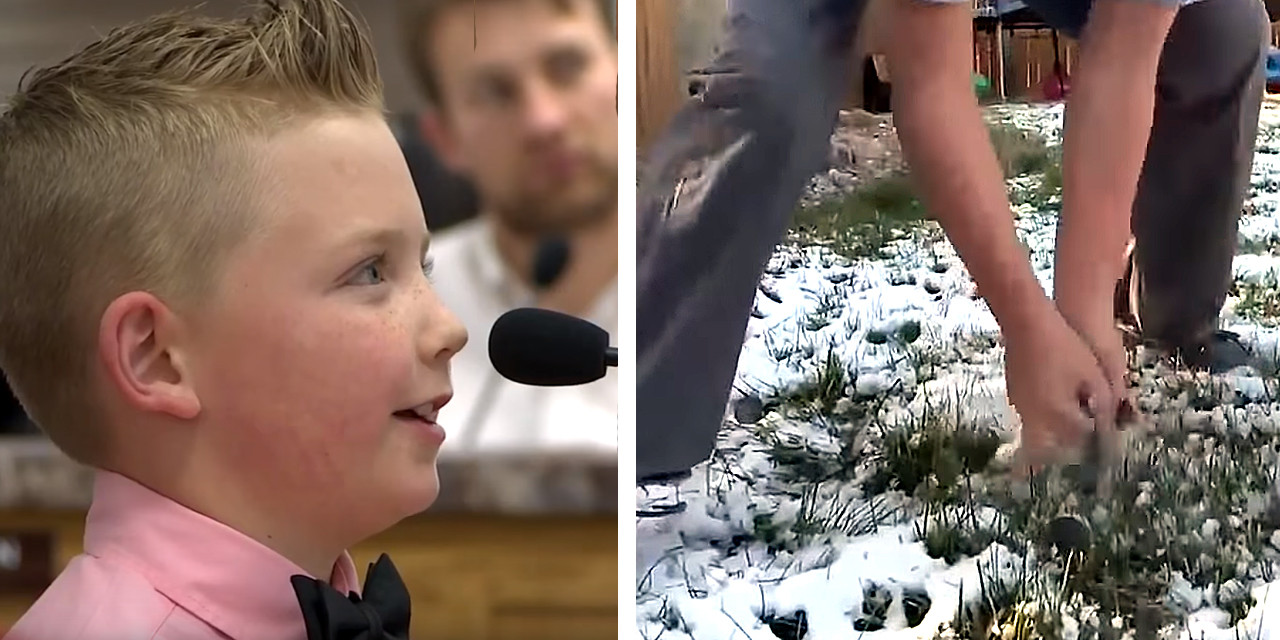 One of the joys of winter – and if you live somewhere cold and snowy, you need all the joys of winter you can get – is a good old-fashioned snowball fight. It's pretty much a rite of passage to spend a day off from school pelting your friends – and getting pelted by your friends – with a tightly packed ball of delicious, delicious (as long as it's not yellow) snow.
Unless you grew up in the town of Severance, Colorado. Because if you throw a snowball at someone in that town, you might be spending your next day off in the slammer. Because in Severance, Colorado, snowball fights are illegal.
At least, they were.
For years and years, the town of Severance had an ordinance on the books that outlawed the throwing of missiles, including snowballs, at people or property within the town. This didn't sit will with citizen Dane Best, a 9-year-old boy who wanted to have a snowball fight with his friends. So he took the fight to city hall.
"The children of Severance want the opportunity to have a snowball fight like the rest of the world," the precocious young kid said during a three-minute presentation in front of the Severance Town Board. "The law was created many years ago. Today's kids need a reason to play outside."
Dane told the Greeley Tribune, "I think it's an outdated law. I want to be able to throw a snowball without getting in trouble."
The town didn't actively enforce the ban, but most in the community felt the language in the ordinance should be changed, so in stepped young Dane, and he got the job done. After his presentation, the board voted unanimously to make snowball throwing legal. The town mayor then proceeded to step outside and hand snowballs to Dane and his little brother Dax, who threw the first legal snowballs in Severance town history.