Hero Airman Saves Baby While on His Way to Receive Hero Award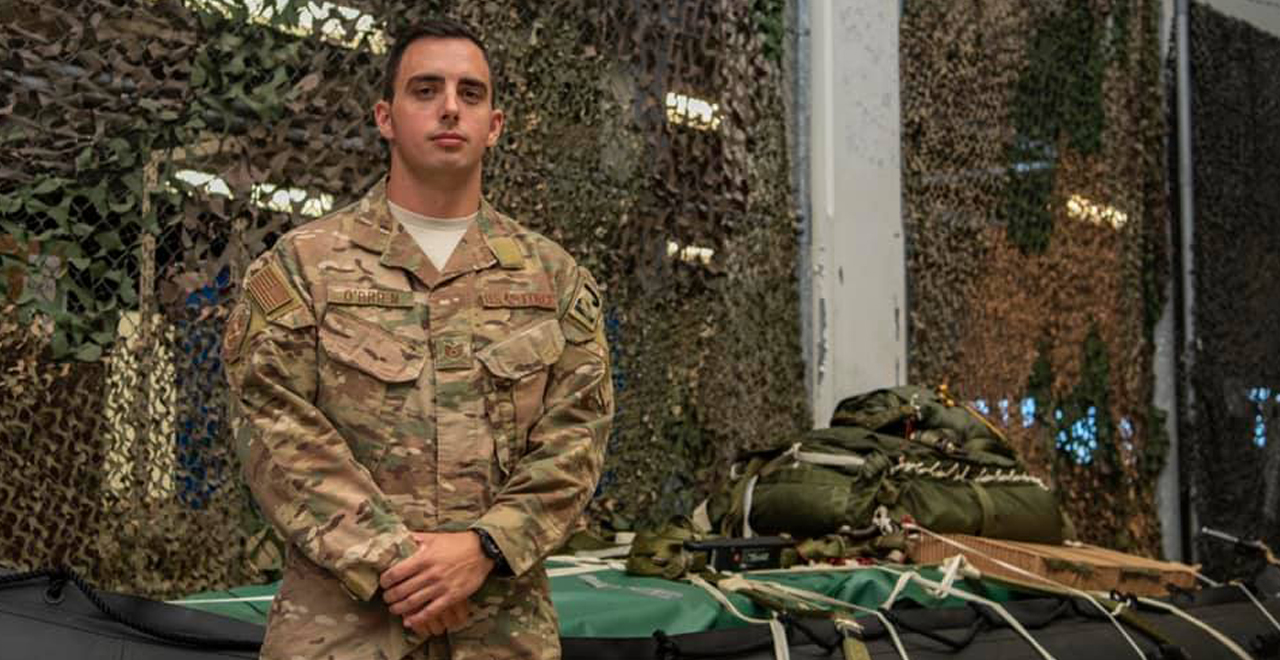 The men and women in the United States military are all heroes. And then there are people like Tech Sgt. Kenneth O'Brien, who raise the bar so high it's hard to even see it anymore. The airman was recently recognized as one of the 2019 Outstanding Airmen of The Year after protecting the president during the historic North Korean summit. While in Korea, he also saved a civilian from a burning vehicle. He was part of the special forces that helped rescue the Thai soccer players trapped in a cave, and he saved the life of a Thai Navy SEAL.
This resume of straight-up hero badassery earned him an award. And while he was flying to receive the award, a baby on his flight lost consciousness due to a blocked airway. That baby picked the right flight to choke on, unknowingly flying with a bonafide hero.
"Our man OB leaps into action, clears the breathing passage, resuscitates the kid, hands him back to the parents, and then goes on about his business," Lt. Gen. Jim Slife, head of Air Force Special Operations Command, wrote on Facebook.
"I'm thankful that the child is ok and that I was able to help when the family needed support," said O'Brien. "I happened to be in the right place at the right time," he said.
I think it's safe to say that after this many times, being "in the right place at the right time" is more than a coincidence.