New PBS Cartoon "Hero Elementary" Features Superhero Kid With Autism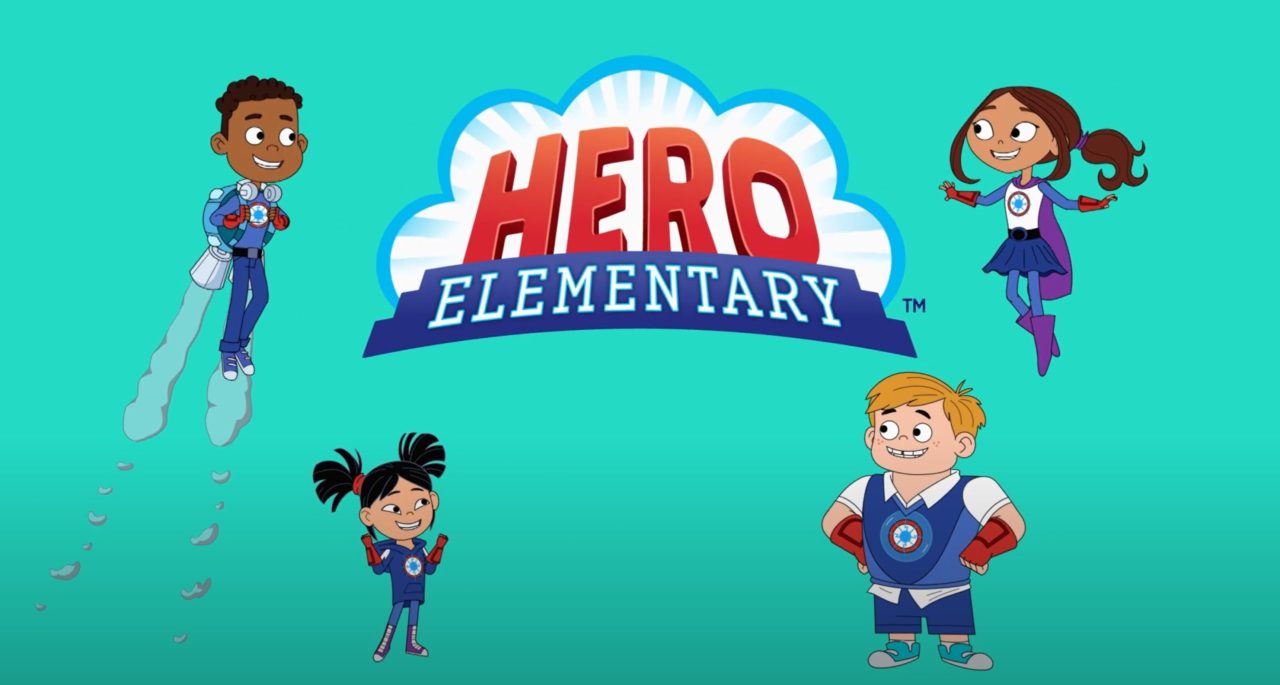 Kids have a new group of superheroes on their TV, including a boy on the autism spectrum. The PBS Kids new animated series, "Hero Elementary", follows a diverse group of superhero students who are learning how to control their special powers.
Autism isn't frequently depicted on TV shows, and when it is, it's not normally in a way that feels real (and not overly negative, or a cheap character device). On Hero Elementary, AJ Gadgets is just like the other buddies on his team; just another kid trying to figure it all out.
The show's creators say they wanted to normalize the idea that all kids are different, and that empathy is important. The other superheroes are aware of AJ's needs and preferences (one episode is spent searching for his lost backpack) and the creators said it "models how you can, with a few adjustments, adjust to a friend with different needs, whether it's autism or anything else."
HERO ELEMENTARY is a school for budding superheroes, where kids learn to master their innate powers, like flying and teleportation, while exploring science along the way. Tune in weekdays at 1 pm. @PBSKids #MPBOnline #MPB50 pic.twitter.com/4kLxumLbqy

— MSPublicBroadcasting (@MPBOnline) June 24, 2020
The creators came from Sesame Street, one of the few kids shows with an openly autistic character.
"We feel like there is so much strength in the idea of portraying a kid on the spectrum as just one of the kids and not making a huge deal about his autism," said creator Christine Ferraro to the Chicago Sun-Times.
New Animated PBS Series 'Hero Elementary' Features Autistic Science Superherohttps://t.co/998hefBx1X pic.twitter.com/kuv0LQa5Nw

— Neurodivergent Rebel 🧠 🏳️🌈 (@NeuroRebel) June 22, 2020
"For the most part, it's not the focus of attention at all. He's just one of the gang. And that's something that we don't see a lot on television. And that's why we thought it was really important."
Representation and inclusion is important for kids, especially when it's normalized and not seen as "a special episode."
"Hero Elementary" is geared towards kids between 4-7, so your little ones can check it out on PBS Kids.