Hero Teens Rescue Kid Hanging From Ski Lift [WATCH]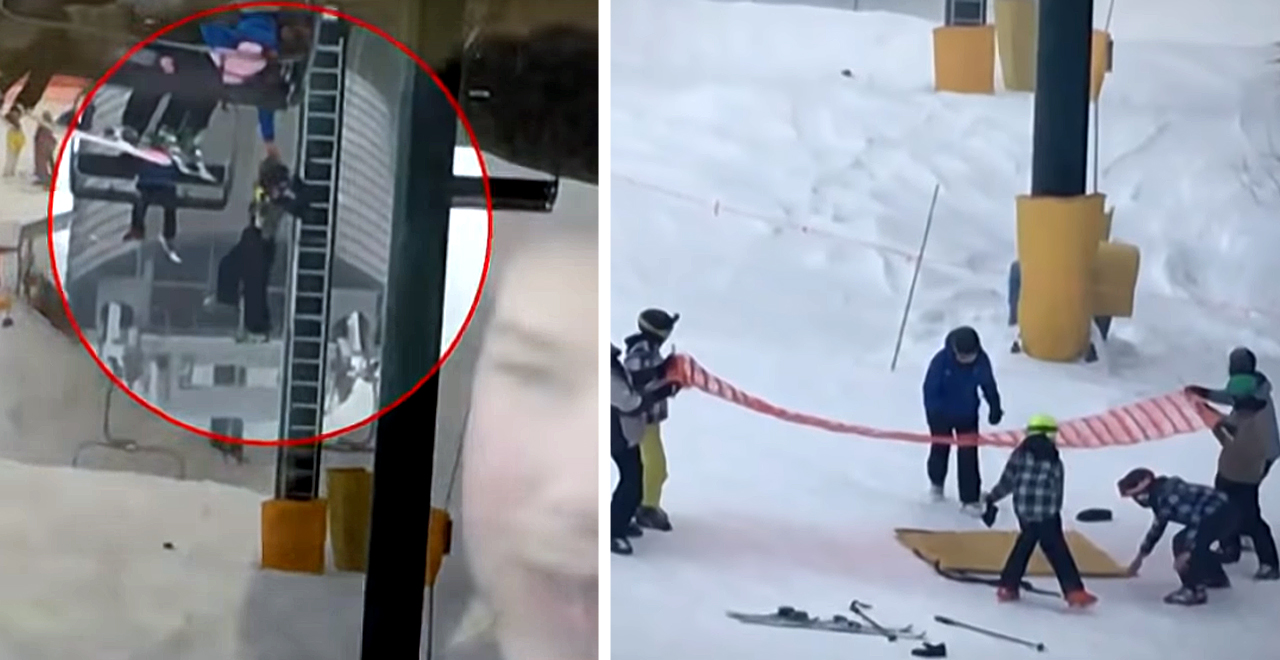 Teenagers get a bad rap.
They are easily the most maligned age group, both because they are truly, indisputably annoying and obnoxious, but also because they have what we all want: youth! Unfortunately, with that youth comes a remarkable lack of judgment and a bizarre reliance on idiotic slang.
But they're not all bad. Sure they're moody and hormonal and often lazy and messy and they think they know everything, but they're also smart and curious and often surprisingly selfless and helpful. A recent video of some teenage exploits is a perfect example of the latter.
In late February, a group of teenage boys found themselves in the right place at the right time during a visit to Vancouver's Grouse Mountain.
They were skiing down a mountain when they spotted a boy dangling from a chairlift above their heads. The boy's father was clinging desperately to the boy to prevent him from falling as other skiers looked on in horror. Rather than join the gawkers, the five teens sprung into action to help.
The grabbed some netting that was providing an out-of-bounds barrier and they held it underneath the little boy to break his fall. Getting him to kick off his skis and fall was trick, but they managed it.
"At one point, we were just like, 'OK, you just need to trust us, you just need to drop," one of the teens, Gabriel Nielson, told Global News Canada. "And so then he dropped, and we caught him."
They successfully caught the 8-year-old, who escaped unharmed. The teens are being hailed as heroes for their "quick-thinking and immediate actions," and the mountain provided them all with season passes.