Home Alone is Getting Rebooted for Disney's Streaming Service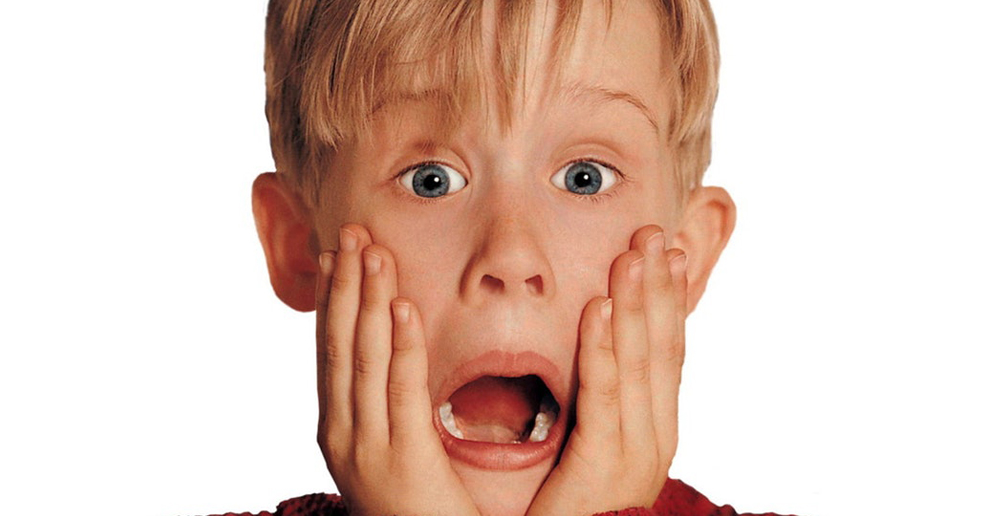 There will come a time when every single movie you can watch will either be a superhero movie, a sequel, or a remake. In fact, that might even be this weekend. But it will certainly be soon, especially now that Disney owns FOX and apparently plans to remake and/or reimagine a bunch of FOX's already existing films for its streaming service.
You know what movie they already have in the works? Everybody's favorite Christmas home-invasion classic, Home Alone!
That's right! Recently, Bob Iger, the head of Disney, was on a conference call with investors and he broke the news. After he spent three hours listing every single Marvel and Star Wars and live-action remake that is on the docket (I wasn't actually on the call), he mentioned that Disney is "also focused on leveraging Fox's vast library of great titles to further enrich the content mix on our … platforms," according to a report from the BBC.
Among the titles he mentioned were the Macauley Culkin holiday classic, along with Night At the Museum – which somehow spawned a trilogy – Diary of a Wimpy Kid, and Cheaper By the Dozen for Disney audiences. Having seen more of those films than I would like to admit (and some of them more times than I would like to admit), it's not exactly hard to imagine that Disney could actually create better versions.
Except for Home Alone. It has always seemed like a better idea to remake mediocre movies than to try to recapture the magic of movie audiences already loved, and the original Home Alone is certainly beloved. It launched Macauley Culkin into megastardom, and it made a pre-teen sociopath someone to root for instead of fear.
Some fans are very concerned as to how the Home Alone plot will work in 2019.
How you gonna remake #HomeAlone when 2019 Kevin can just text his Mom or catch an Uber ???? pic.twitter.com/Y1QpLjeO3G

— Felichia Eaton (@FelichiaEaton) August 7, 2019
Home Alone reboot script pic.twitter.com/AJ4sKoW7Ia

— Chris Illuminati (@chrisilluminati) August 7, 2019
Now that I'm a parent to a wise-ass kid about the same age as Kevin McAllister, my sympathies have shifted a little bit. I wouldn't mind seeing a remake in which Kevin gets what's coming to him! Relax, I don't want him to get murdered. But I wouldn't mind if his bedroom gets flooded a little bit.