Homeless Dad Finds Rare Disney Art, Honest Dad Lends a Helping Hand [VIDEO]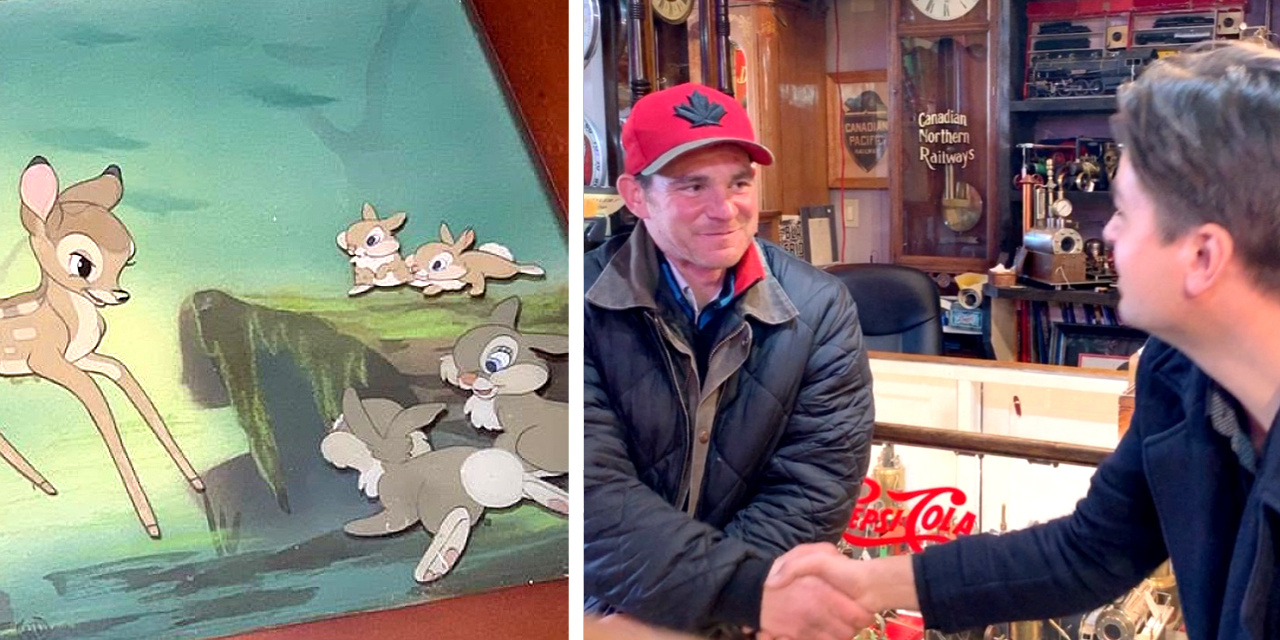 Sometimes, you need a little luck. And a helping hand.
One struggling dad got both this past week, when he found treasure, and compassion, in a pretty unlikely place.
Adam, a homeless Canadian man who has been living on the streets of Edmonton, was doing a little dumpster diving when he found something he thought might score him a few bucks. He took it to a nearby antiques shop and got twenty for it.
Turns out, it was an authenticated frame from the classic Disney animated movie Bambi.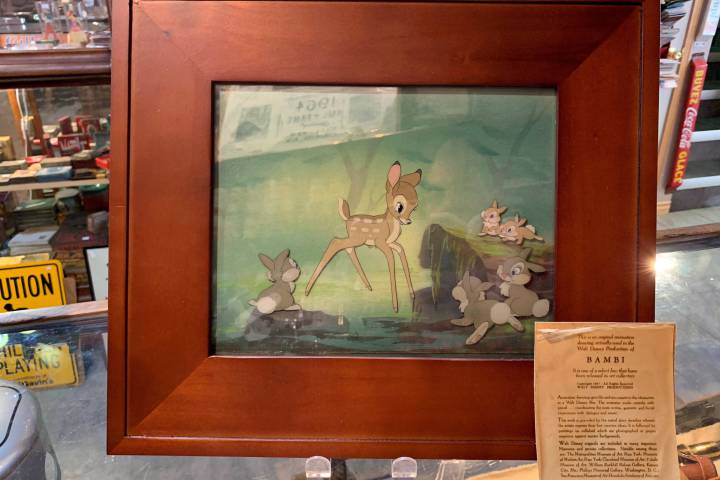 Alex Archbold, to whom Adam had sold the piece of art, put it up on eBay, and lo and behold, it netted the Commodity Inc. store owner almost $4000. He was shocked that the piece he'd bought for so little yielded such a return, and he knew what he had to do with the some of $3700 he received for its sale.
"I decided the right thing to do was to find him, and whatever it sold for on eBay, I was going to give him half," Archbold told Edmonton's CTVNews. "Here's a guy who needs it more than I do, so I just thought it was the right thing to do."
So Alex tried to track Adam down. It wasn't easy – he documented his fruitless search on YouTube. In fact, he wasn't able to find the man until he returned to the store that Alex was able to give the homeless father of three what was coming to him.
Here's the moment where he gives Adam the good news:
"There's $1,600.35," Archbold told Adam as he handed over an envelope with his half of the proceeds.
"Are you kidding me?" Adam asked.
Adam has been on the streets for three years, trying to save up the money to return to his children in London, Ontario. Alex has even set up a GoFundMe page for his new friend, and he hopes their lucky interaction will pay off even further. The campaign has already toppled it's $10,000 goal in only 11 days.
"I hope that he sees value in himself again, and that he wants to do the work for the right reasons—for his kids and his family," said Alex. Both of them men are fathers, roughly the same age and both treasure hunters, "Really, we're in the same business."