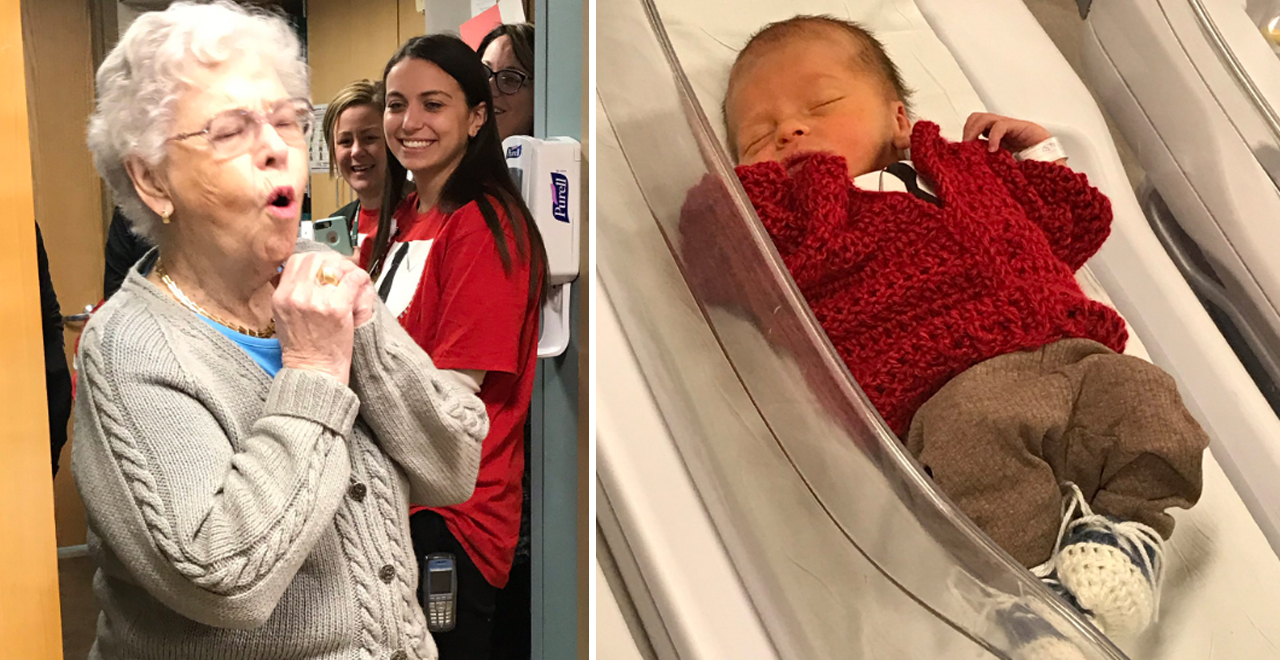 Credit: Twitter/UPMC
A Pittsburgh hospital set the new standard for World Kindness Day, as the nurses there observed the holiday by dressing up newborns to look like tiny versions of legendary TV host Mr. Rogers. The cuteness overload is worth the expected deluge of puns and "beautiful day in the neighborhood" variations taken by local media.
What a beautiful day in the neighborhood here at UPMC Magee today as Mrs. Rogers joins us to celebrate #CardiganDay! pic.twitter.com/yMC9i5TPIH

— UPMC (@UPMC) November 13, 2019
The UPMC-Women's Hospital in Pittsburgh wanted to celebrate "Cardigan Day" in style and no one can say it wasn't a success. And they had Mr. Rogers widow, Joanne, on-hand as part of the festivities. The celebration also included a sing-along to show their respect for the legacy of the iconic TV personality.
What a beautiful serenade to Mrs. Rogers at UPMC Magee this morning celebrating the legacy of #MisterRogers universal kindness and acceptance. #WorldKindnessDay pic.twitter.com/WcrDY7U1Nw

— UPMC (@UPMCnews) November 13, 2019
"In Pittsburgh, we are also celebrating Cardigan Day, in honor of Pittsburgher Fred Rogers, who modeled kindness and compassion to children," a spokesperson for the Allegheny Health Network, told CNN.
Mr. Rogers is having a moment culturally, thanks to a critically-acclaimed documentary about the legacy of the children's television host and a new movie, starring America's Dad Tom Hanks as the legendary Rogers, opening November 22nd.
The new parents were thrilled to have their red-sweater-clad newborns included in the tribute and major props go to the nurse who crocheted all the miniature outfits.