Hospital Throws Princess Party For 2-Yr-Old Spinal Surgery Patient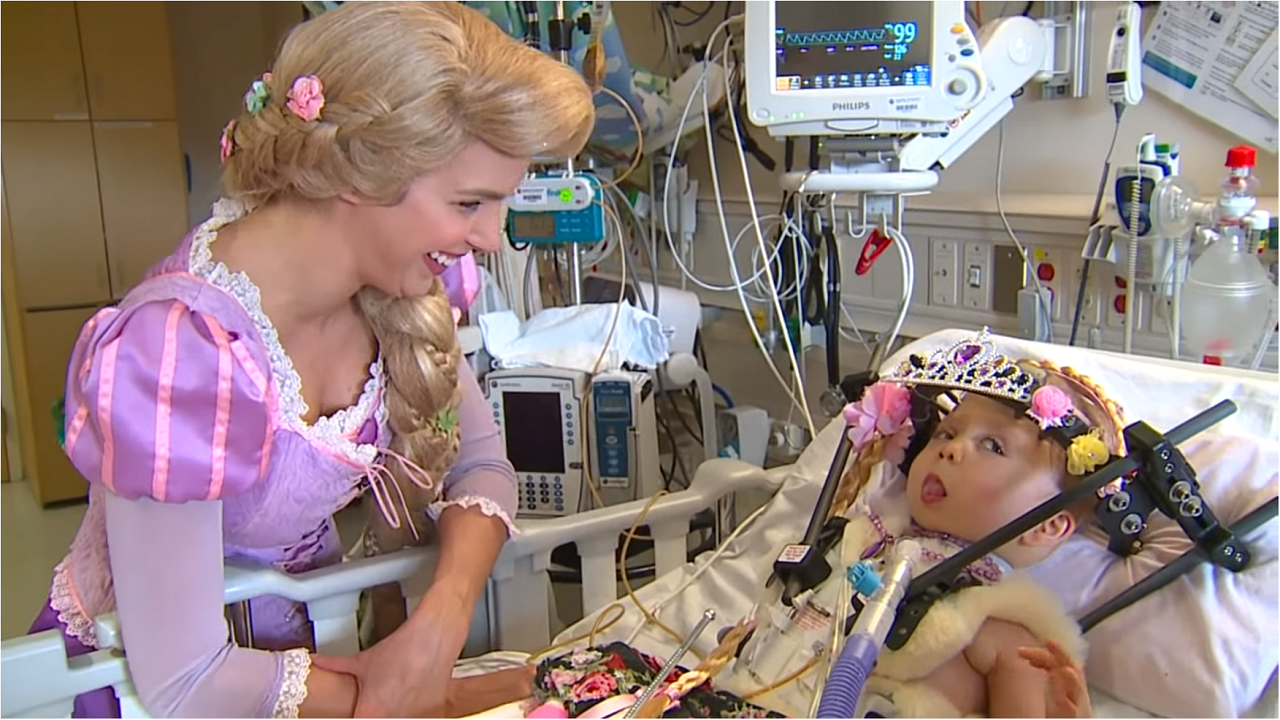 I spent my Sunday evening in the Emergency Room with a toddler whose Evil Knievel antics finally caught up with him in the form of a nasty gash and some medical staples. It was not a fun experience, and my kid will be on the receiving end of some special treatment for the next few days.
Kids are resilient little warriors, and when they survive an ordeal, they deserve some recognition. And my son has nothing on little Emma Krall, who's not even two years old but is far too familiar with hospitals. And the people that work them made sure to recognize that.
Emma, merely 21 months years old, spent the first 8 months of her life in the hospital due to skeletal dysplasia and scoliosis. She recently returned, heading to Seattle Children's Hospital for a 6-week stay for major spinal surgery.
"She was becoming super close to becoming paralyzed," Emma's mom, Rachael, said.
Emma made it through the surgery and now has to wear a special brace to keep her spine straight. To celebrate her discharge, the nurses and doctor's at the hospital went all out to give Emma a special goodbye.
Like many little girls, she loves princesses, and her brace is decorated with a little tiara, so the staff at the hospital all donned tiaras of their own. "We do not put on a tiara just for anyone," Emma's orthopedic surgeon, Dr. Klane White explained. "Emma is special that way."
But the biggest surprise was when one of the nurses arrived in costume as Rapunzel, delighting the non-verbal Emma with stories and games. "She was pretty excited," her mom said. "I could see it in her face."
The hospital made Emma's departure as special as could be, and yet they're the ones gushing over the little girl who spent the last 6 weeks in their care.
"There's just something about her that draws you in and tugs at your heart," nurse practitioner Brenda Eng said. "And you just want to be kind to her."
Watch the video: