"Can you hear me?"
We're in a dilapidated bus, suspended by hot air balloon high above an island. To our left, I can make out a pirate ship, while on the right a giant meteor is seconds from cataclysmic impact, but frozen in time. Talking to me is a dad I've been randomly paired with for a round of "DUOS." This means we'll have to work together to outwit, outmaneuver and outpace the other 50 or so players in the game to survive. Fortunately, it's not my first time playing Fortnite… that was earlier this afternoon.
"Do you have a mic?" he asks. I do not. I am to be a silent companion. A watchful burden.
This poor guy's so screwed.
Here's the thing. My editor wanted to set up an online gaming league for The Dad community and figured the best way to start would be with the game that all kids are currently obsessed with. "It'll be funny," Joel said. "I don't think there will be anybody playing who's very good." I wonder, would the US Army see better recruitment if they adopted Joel's tactic of "the other armies probably suck?"
"I'm gonna head over that way if you wanna follow me." There is no discernible way to see where he is pointing. We're not actually in the game world.
Now, I'm obviously not a pro gamer or anything, but I'm no slouch. I've beaten Dark Souls, for crying out loud! Okay, my friend Holden, who IS a professional, walked me through it but still. I know the ropes.
My earliest memories of video games are of the late 80s, being sent to bed after getting frustrated at my own dad for being the worst possible Luigi of all time. It was like he couldn't grasp the basic physics of an 8-bit world, something that was so intuitive to me. Playing Tecmo Bowl, dad would grumble when I managed to pull off win after win just by throwing a hail mary for every single play. His meticulous strategies didn't work in Nintendo-verse, and it drove him nuts.
As an 80s kid, I figure I'm generationally dispositioned for gaming. A new physics engine doesn't baffle and confound me. "Surely," I thought, "I will pick up a new gaming world's mechanics fast enough to not be a total asshole."
"I'm going for the big robot if you wanna follow me," says my involuntary, but not unkind guide in this unhinged world. I knew the robots! My first and only Fortnite round consisted of being stalked by one for ten minutes earlier in the day. It's exciting to know things! I jump out of the bus and aim for the ridge I remembered having the robot. My partner is… across the map. There are, I guess, different robots? Good start.
"We'll figure it out," my guy chuckles. I am silent, a mindful apprentice.
I glide to the ground closer to my friend's landing zone than expected but spontaneously transform into an old western gunslinger. I'll later learn this is called Tilted Town and there's a deep and rich history here. There used to be towers. Now there's a saloon. This game is weird.
Arriving at the graveyard where my mentor has staked his claim, we begin foraging for materials. He has a gamertag that I can barely decipher, so in my head, I call my friend Dale. He sounds like a Dale. Now that we've got boots on the ground, I must find a way to let Dale know I can hear him, and his guidance is appreciated. I can't talk, but I can communicate the way the ancients did; by jumping up and down in, and immediately running sporadically back and forth, like Lassie in camo pants. Yes, I know there are the little dance moves you can buy in the game, but there is a storm brewing and time is short.
Suddenly someone jumps out from behind a crypt, hoping to get the drop on us. In shock, I fling my harvesting ax at his head but miss. Dale is quick on the draw and dispatches the intruder handily. You have to stay sharp on Battle Island. We make our way to the big robot.
On the road, we come across an abandoned town that I would think is ripe for looting. "Someone's been here," Dale says. I'm learning the scavengers code to this cartoon dystopia. We don't have time to loot anyway because the storm is coming, and a quick glance at our map shows the safe zone an impossible distance away. The stakes have suddenly been raised, but Dale stays cool. He explains that there's some sort of, I don't know, trampoline thing we can use to get airborne, then take our gliders to safe ground. It makes as much sense as tubes that lead to dungeons, so sure.
Something I do really enjoy about this game is the escalating tension. Dale desperately explains how the jumping mechanism works. He's Tom Cruise, and I'm Simon Pegg in Mission:Impossible, except you could infer that Pegg's character is good at video games in those movies. But it's that sort of endorphin rush leading up to our hitting the space trampoline thing at the same time, getting sent flying into the air. It's triumphant. I'm with you, Dale! I may be dumb, but I'm no idiot!
Except I'm like… nowhere near the guy again. And I'm barely in the air at all. WTF?
"If you need to jump higher, you can hit the bubble again." Once more, I'm being afforded more patience than I deserve.
The only bubble I see is the giant glowing field of energy directly beneath me in the center of the island? Does he mean that?
Hope so, since, you know, gravity. As I fall, prep to land perfectly in the rebound zone and shoot back into the sky much better this time. I won't let you down, Dale, this is going to be awesome.
Except this is not the bubble he was talking about. Again, descriptors like "over there" or "that one" are very deceiving in video games, and there is something maddening about losing all physical forms of communication.
Anyway, I find myself in a weird crash site where time doesn't exist and gravity is wonky.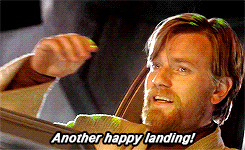 Separated again, we've entered what Blake Snyder would call this the Long Dark Night Of The Soul portion of the story, but there's no time to wallow. Dale needs me! (He doesn't).
So, I hoof it. It's a long walk. And boring. I wish there was something interesting…some encounter where I got the drop on someone and the lessons Dale taught me clicked into place, but no, I just take a walk until I find him. He didn't comment on my absence, even though it had been several days, or perhaps a minute and a half. It's hard to understand time on Battle Island.
"There's only two more left, and they're in that building up there." There's only one building around, so I'm almost confident I know what he means by "there." Somehow I'd derfed myself into the final showdown. It was us against some guy who called himself AssClown that had literally wiped the floor with everyone else in the server. Gotta admire that kind of moxy.
Crouching in the bush, I watch our prey building wooden ramps along the side of a fortress. I have literally no idea how anyone can build this stuff while still managing to, you know, play the game. How do you switch back and forth from guns and crafting so fast? How do you put the, like, floors in the right place?
Suddenly I get a sinking feeling in the pit of my stomach. I recognize what is going on here. I had finally turned into my own dad from back in the 80s. I crossed some threshold of understanding what a child finds intuitive. It wasn't a generational thing, it's the same generation gap that will always exist, just with a higher pixel count.
Without warning, AssClown was airborne and flying directly at us. I couldn't believe it, I had him in my sights. He couldn't shoot back. We were gonna win! He dropped out of his glider and landed right in front of me, brandishing a skinned shotgun that I think he bought in the item store, but I'm not one to point fingers.
If this were a movie, a very satisfying end would have been for all the lessons my friend tried to teach me to click together. I would get the edge over the AssClown, and win the day. Or, if we were doing a later '00's dark and gritty kinda thing, I'd wheedle away his health, but just before he took me down, Dale would step in front of the bullets, and take Ass Clown down with him, leaving me scarred for life, but reborn a man. A poignant story of sacrifice and new beginnings.
Of course, it's not a movie. What actually happened a guy named AssClown shot me to hell, and like a tortured ghost, I had to sit and watch Dale go down seconds later.
"Ah, it's tough to fight two guys by yourself," He said. (Apparently, there was a second guy?) Ouch, Dale.
But then a beat later "…But that's okay."
In the afterlife of Facebook chat, I was excited to thank my companion, whose name was not Dale. See, I'm not as dumb here as I am in the game. I know that I'm bad! Haha! Haha?
His disappointment in losing had already dissipated. "I tried to win it for us, man. Sorry, I couldn't get there," Dale. A dad. A hero.
Not long ago we got my dad an Xbox, and you know, he's pretty good. My favorite games of all time are the Mass Effect Trilogy, so I got him some preowned copies at the local Gamestop for Father's Day. (I know, I'm a decadent gift giver.) Those are much more dad and my speed. You get to think a lot, the story is engaging and the action sequences are fun, but straight forward. And no 12-year-olds dunk on you.
So, perhaps I'll venture to Battle Island again one day. Just like dad staying up late to grind Mario Brothers when I was 7, I won't be content until I "get good," which may never happen.
But today I think I'll go visit my dad and play a game with him, now that we're finally on the same level.