Hungry Dad Left Heartbroken When Kids Eat Their Entire Meals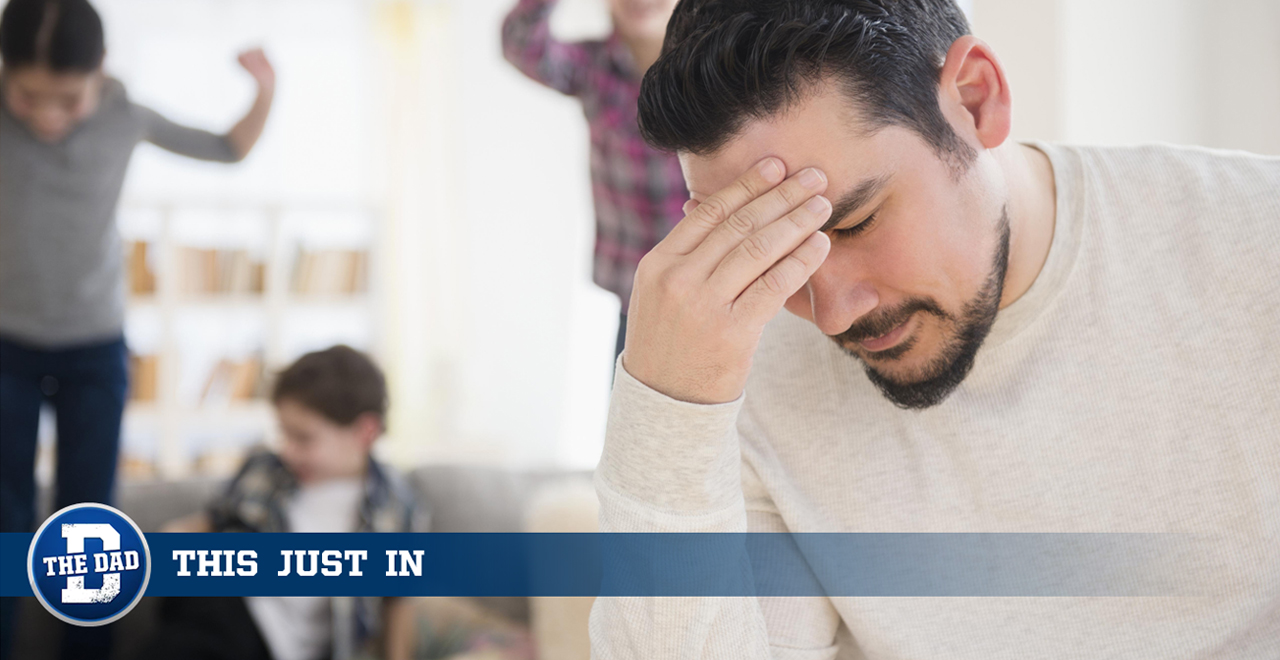 Kevin Miller decided to treat his kids by bringing home a Chick-Fil-A lunch, ordering a sensible salad for himself so he'd appear to be a responsible adult. In his head, he was doing the mental math of the leftovers he'd soon be feasting on from the kids' meals he ordered for his three kids. He was left heartbroken, though, when they all finished their entire meals.
"Oh, Tristen, you ate all your nuggets, great job," he said in a shockingly passive-aggressive fashion. He then moved on to his middle child, feeling comfortable in A.J.'s eating habits that he'd have at least a spare nugget and half an order of fries to eat. Panic began to creep in when the boy plopped the last nugget into his mouth. Kevin frantically grabbed the bag, hoping to at least secure a few fries that are almost always in the bottom. He stared with utter disbelief into the endless depths of an empty bag.
"There's…there's nothing left," he breathed, his voice barely above a whisper. He began to nervously peck at the remnants of his salad, which had consisted of a handful of pieces of lettuce, two miniature pieces of chicken and some indecipherable vegetable combination. He had already consumed the seasoned croutons in what felt like ages ago.
His face turned white as he turned his gaze to his youngest, daughter Kayleigh. Still, he had hope. Sure, his bounty wouldn't be the glorious feast he expected, but Kayleigh never let him down. And he had planned for this. She was only 2, and he had ordered her a 6-count meal, knowing full well she rarely ate more than two.
"Daddy, look, I finished all my food!" she beamed, as a tear began to trickle down his cheek.
He turned ashen, realizing the dream was dead. There would be no leftovers. There would be no scavenging. Instead, he spent the rest of the afternoon with a literal feeling of emptiness.
Despite being completely plausible to parents, THIS JUST IN is satire and intended for entertainment purposes only. For more stories like this one click here.