I Texted My Wife Jaden Smith Tweets For Nearly Two Years With No Explanation
One day in spring 2016, I began randomly texting Jaden Smith tweets to my wife with no explanation. Over nearly 2 years, I sent her over 50 Jaden Smith tweets.
Here are some of my favorites.
May 26, 2016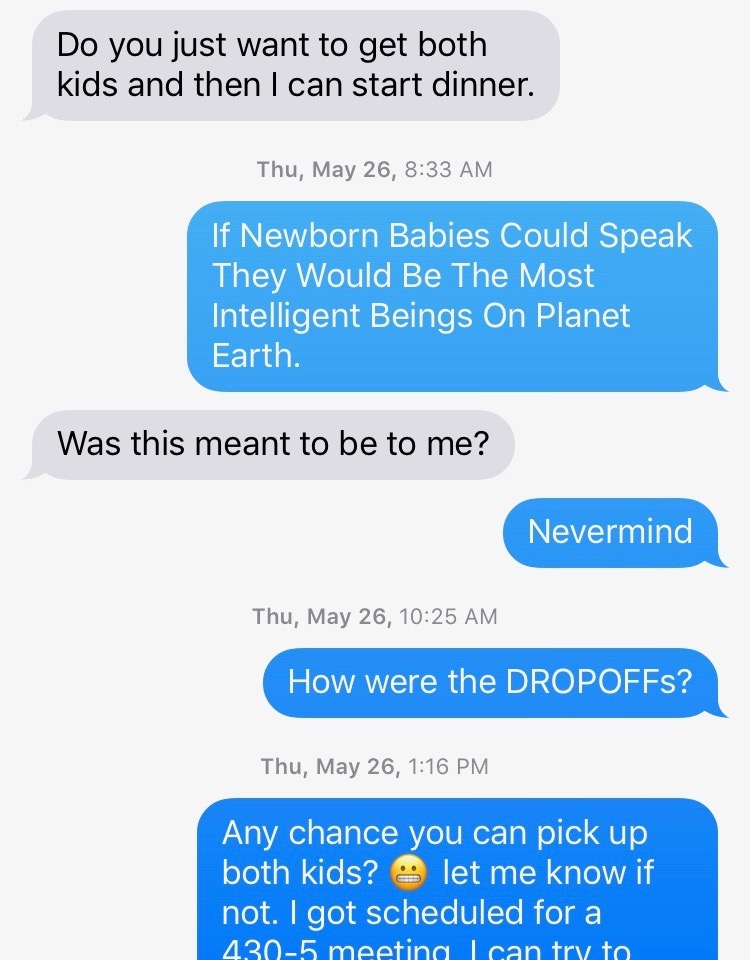 Ah, the one that started it all. Not sure what's funnier, that she never asked me about it again, or that she thought I was sending this to someone else? Who would I send this to? If I sent it to someone else, would it be LESS weird?
Please take a moment to text a loved one a Jaden Smith tweet with no explanation. Screenshot the results and email hey@thedad.com. I'd love to see it.