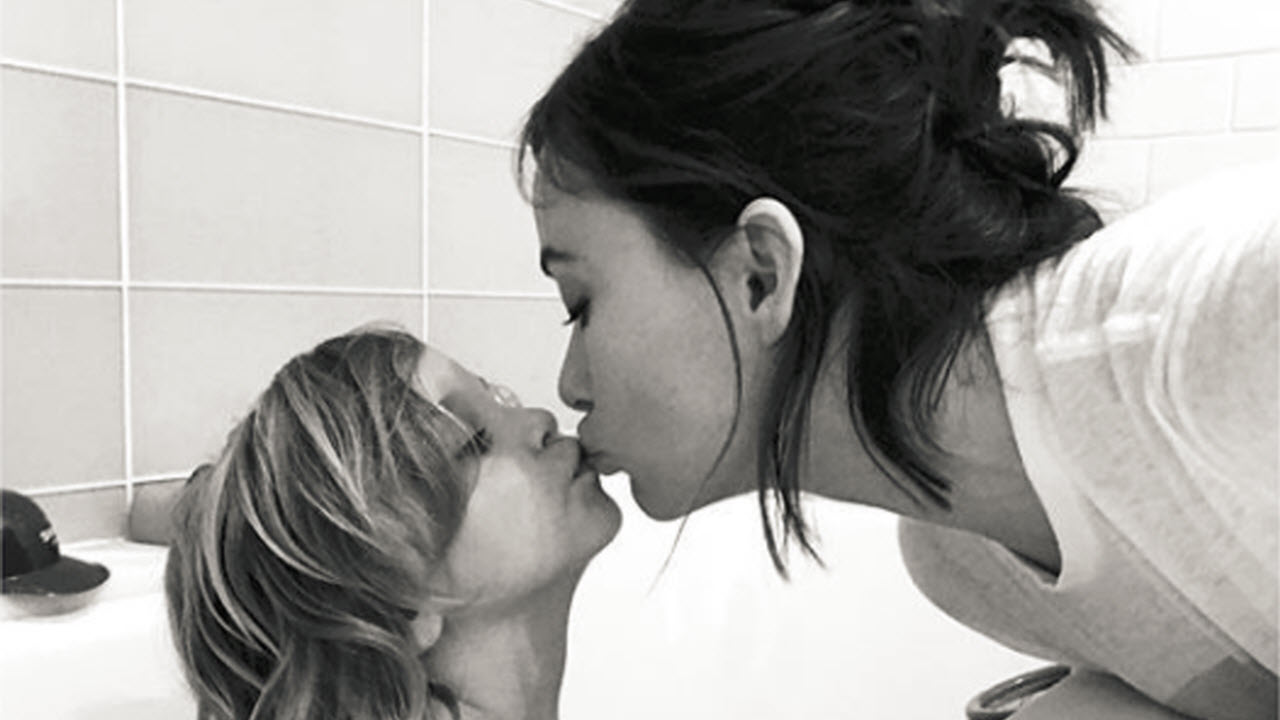 Actress latest in string of celeb parents shamed online
Olivia Wilde is the latest celebrity to come under fire for kissing their kids on the lips. In this case, the kid in question is three years old.
Everybody needs to calm down.
Wilde joins the long list of celebrities shamed for sharing photos of so-called inappropriate contact with their kids.
It's happened to David Beckham and his wife, it's happened to Hilary Duff or maybe it was the other Duff sister (or maybe it was Duffman?) and it's happened to at least one of the Kardashians.
These are people with larger-than-average public profiles who risk the wrath of social media by daring to post parenting pictures that perverts find problematic. Sometimes the comments revolve around the way they interact with their kids, sometimes the way they dress them, but there is always some inexplicable ire, perhaps tinged with a little jealousy.
Of course, celebrities aren't the only parents who get judged on the regular. Have you ever posted a picture of your kid buckled into a car seat? Have your notifications stopped yet?
When you're famous, the limelight has a way of exaggerating life, and the judgment served to parents on a daily basis is no exception. Share stuff at your own risk.
Usually the "crimes" provoking these neighborhood watchmen involve the safety of someone else's children, i.e., the aforementioned car-seat technique or, in Olivia Wilde's case, kissing her son "like [her] husband."
Never mind that if a light peck on the lips is the way the actress kisses her husband, she wouldn't have a kid to peck.
Do you kiss you kids on the lips? I do. My eldest son is seven years old and still very much a little boy. Every night at bedtime and every morning before he gets on the bus, we exchange a hug and a kiss, and he usually prefers to give me a peck on the lips. #Sorrynotsorry.
He's seven. He's still willing to give me affection. Eventually he'll outgrow it, or it will embarrass him, and that will be that. I'll allow it so long as he does.
Is it weird to kiss your kids on the lips? It depends on the context. Do you know why it depends on the context? BECAUSE PRETTY MUCH EVERYTHING DEPENDS ON THE CONTEXT.
When it comes to 99.99% of parents who are affectionate with their children, there's nothing sexual about it. Have you ever kissed your dog or your cat or a favorite stuffed animal or the ground after a rocky flight? Newsflash: showing affection towards something doesn't always mean you want to fuck it.
Leave Olivia Wilde and all the other parents alone.