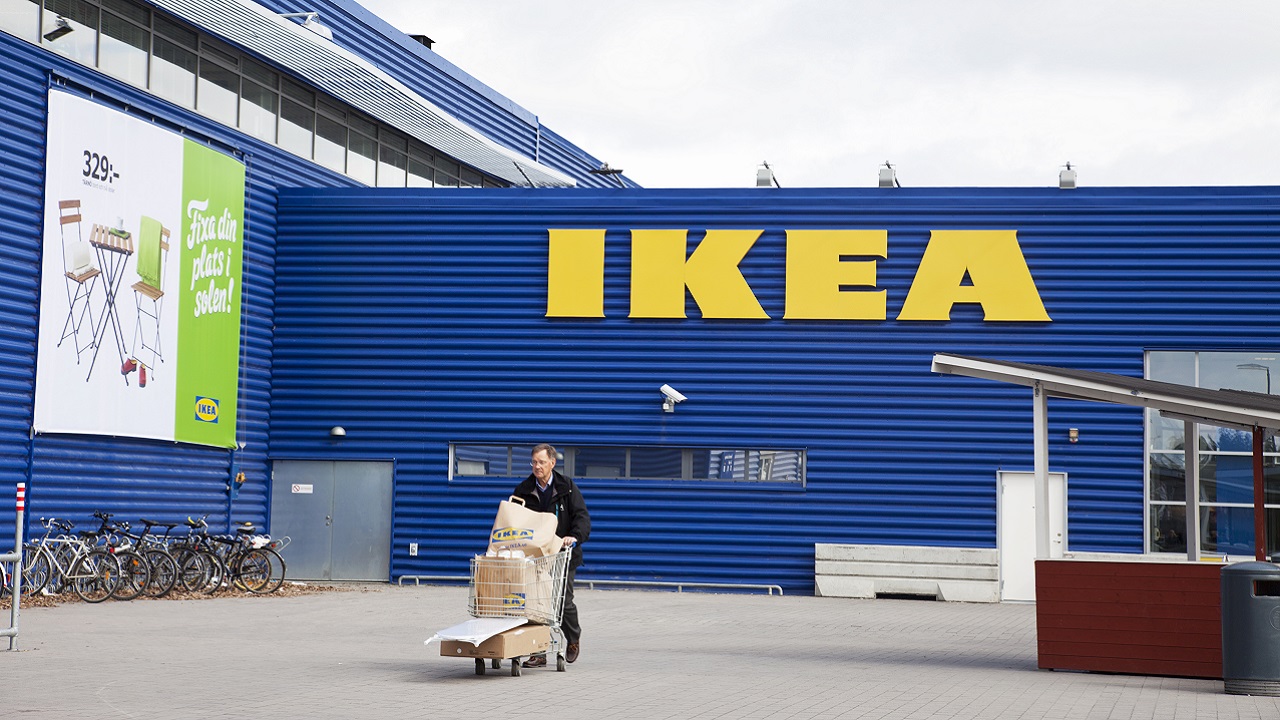 Credit: Getty Images/Brittak
If you consider being pregnant a reward
Now you know longer have to rely on vagrants and feral cats to urinate on your magazines and newspapers, because you're going to want to do it yourself!
If you're a woman who wants to know if she's pregnant, that is. And the publication you're using contains an ad for IKEA's baby crib. Otherwise you're just wasting your time but hey, you do you!
For reals, IKEA, the company behind impenetrable instructions for their infuriating DIY furniture is now printing a advertisement that doubles as a pregnancy test. All you have to do is pee all over it. Which, if you've ever wasted a weekend arguing with your spouse about why the bunk beds don't even need those three random bolts you forgot to insert, will likely be very satisfying.
You know what's even more satisfying? Getting 50% off the crib in the ad, if your test is positive.
Adweek has the details on the ad, which was created by Åkestam Holst, Adweek's International Agency of the Year for 2017.
Here's a video explaining how it works. Don't worry, it's SFW.
GOTCHA! YOU JUST WATCHED SOMEONE TAKE A LEAK ON A MAGAZINE!
JK, obviously. But I'm not kidding about the ad, which you can go pee on right now – provided you live in Sweden, as the ad is currently only running in Amelia magazine, one of that country's most influential women's mags.
As you might imagine about an ad that requires you to urinate on it in order to reveal a) if you're pregnant and b) if you're going to have to navigate the divorce labyrinth that is IKEA, people have opinions.
Some are merely confused:
https://twitter.com/lahti_pasi/status/951028705492701184
Others see therapeutic potential:
As a pregnant person I cannot tell if I am disturbed by this or not. But I also have terrible feelings toward Ikea because they screwed up my nursery bookcase delivery multiple times until I had to cancel.

— Ashlee P (@PostAshlee) January 9, 2018
And this kind soul has empathy for IKEA's employees:
Imagine being the cashier

— Purehell (@SpecialistTwt) January 10, 2018
Thankfully, Adweek followed up with the ad agency and learned that you don't actually have to preserve a pee-soaked piece of paper just to save some dough.
"You don't have to bring an ad soaked in urine to Ikea to get the discount," Åkestam Holst's creative chief Magnus Jakobsson explained. If yu're a memeber of the IKEA family program, you're good, and the ad is simply a pregnancy test that you can dispose of when you're done. Or keep in your baby book.
Whatever floats your magazine.