In Defense Of Participation Trophies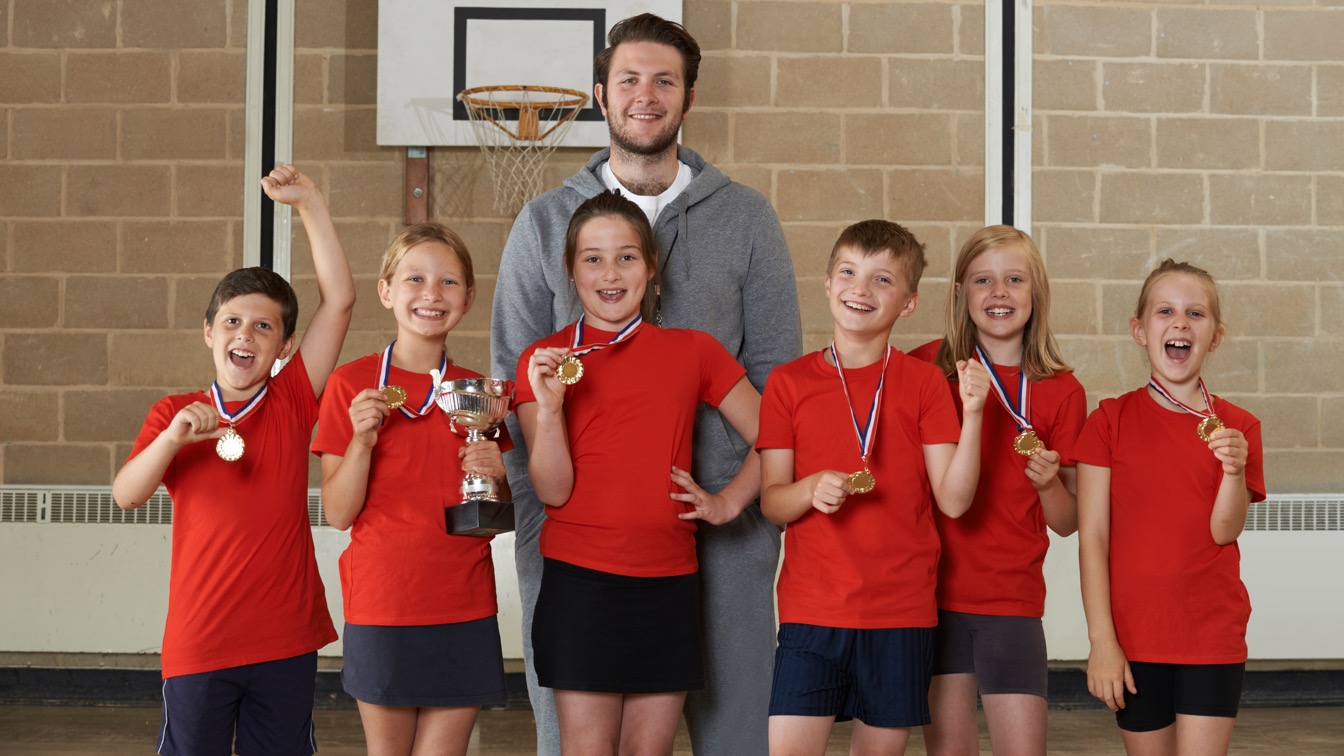 Few dad trends have been as puzzling in recent years as the overwhelming backlash against participation trophies. Any mention of them elicits an eye roll and a "back in my day" rant. And to those people I will concede a major point: participation trophies are pretty meaningless. But do you know what else is meaningless? ALL TROPHIES!
Yeah, if you're 12-years-old, it's neat to have a cool little trophy because you scored more goals than the other couple dozen kids your age that live in Ohio AND own hockey equipment. But if you care about that trophy a year or more later, guess what? You're actually kiiiind of a loser!
I say we flood the current generation with trophies. Maybe that way, they'll grow up in an era without car salesmen trying to talk about the time they won state in 1992 and without adults wearing jewelry for something that happened before they were old enough to buy cigarettes.
"Oh, really? You were a rarely used relief pitcher on a Division IV team that allllllmost made the regional finals? Please, tell me more, I actually came into this bank for story time, not to set up a college fund for my kids."
The backlash against participation trophies reached a crescendo several years ago when an NFL All-Pro linebacker posted on Instagram about how he made his sons return their participation trophies because they didn't "earn them."
This fueled the Hot Takes Machine™ for weeks as thousands echoed his beliefs and praised him as a great dad. Even Kevin Federline agreed.
If you apply any critical thought to that claim, it disintegrates quickly.
How good of a dad are you really if you humiliate your kids with an Instagram post to millions of followers about how your sons aren't good enough at football? Imagine the pressure of playing football as the son of an All-Pro, and then your dad signal-boosts your gridiron failures to millions. This ignites a national debate where the consensus is reached that we're being too nice to our loser kids. You have now actively made life worse for kids who aren't athletic or aggressive enough to earn their father's love. Your lackluster football skills have become the Helen of Troy in the war on participation trophies AND your dad gets praised for it. What a life!
Also, the part about returning the trophies doesn't make sense, because that's not how trophy stores work. They don't vet the trophies that go out the door. They don't care if your mom is really the #1 Mom. If they did, they wouldn't sell dozens of those. They just care if you have the $12 to pay for your lame Mother's Day gift. Also, the people at BIG TROPHY were probably furious about this story. The participation trophy is the best thing to happen to the industry in decades and has likely paid for multiple condos in Gatlinburg.
My grade-school soccer team finished in second place every season, and for that we got a small trophy. Looking back, it's entirely possible that every team was fed this line about "finishing in second" and that we were gas-lighted into accepting participation trophies. But who cares? It was fun to have for a week and then we all moved on to something else.
If it makes my kids a little happier to get a cheap trophy at the end of every season, so be it. And if it helps teach their generation to have a personality beyond a letterman jacket, it'll be more than worth it.