Inspirational Dad Measures Son's Growth With Philly Cheesesteaks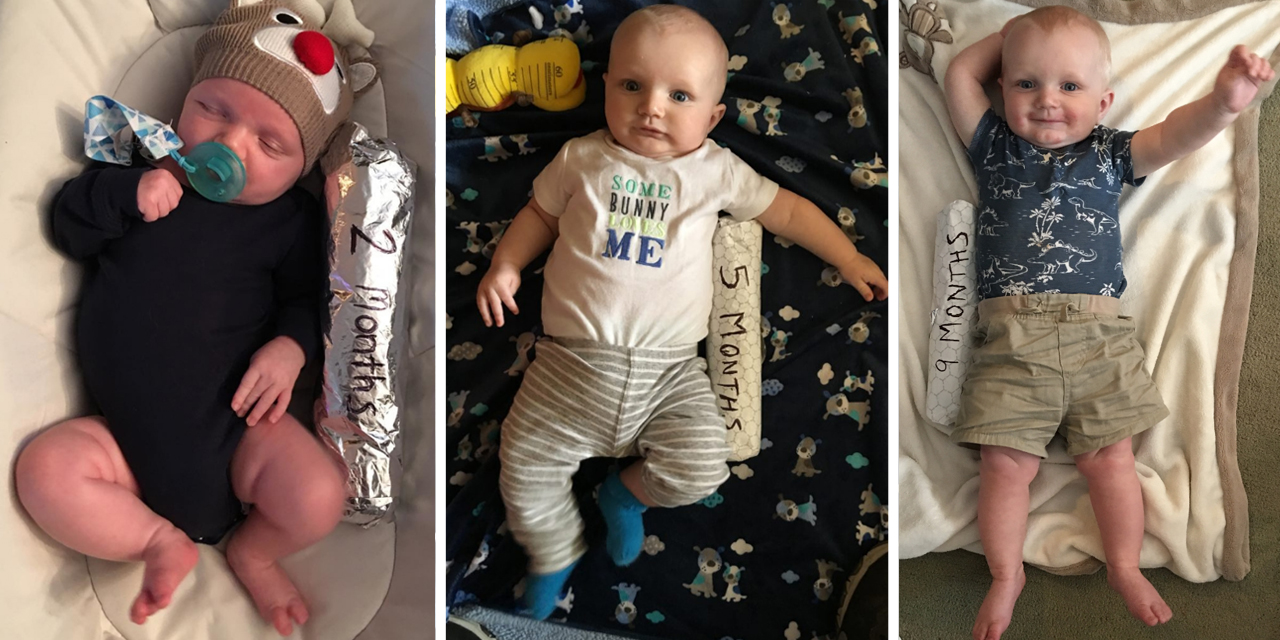 Parents are obsessed with tracking the progress of their kids, even before they're born. I remember getting emails comparing the growing fetus to different fruits and vegetables! And it doesn't slow down once they're born. You immediately learn their height and weight, and for the first few years, every doctor's visit brings new percentages, including head size!
It almost gets tiring, and constantly keeping markers of your kid's progress isn't always the least stressful way to parent. But one dad found a way to make it fun, using his city's trademark food as inspiration.
A few years ago, when Philadelphia dad Brad Williams' son Lucas was born, he and his wife were hungry. So one night about two-weeks in, they ordered take-out. What did they get? A Philly cheesesteak, duh!
"I moved to Philly with my wife in 2010 and quickly became a fan of cheesesteaks. I mean, it's meat, cheese, onions and bread," Williams told People . "What's not to love?"
Upon receiving the sandwich, Brad noticed that it was just about as long as his son, so he snapped a photo with his son and the Philadelphia delicacy side by side and shared it on Facebook. The response from family and friends was positive – what's cuter than a newborn and a cheesesteak? – and so Brad began taking a similar photo every month.
He would order a cheesesteak from one of his go-to joints – Dalessandro's Steaks, or Fatty's and Jerzees in Glenside – and used the sandwiches to measure his son's growth. He called the series of photos "Cheesesteak for scale" and started sharing the photos on his blog, Strange Work.
Eventually, his boy was even big enough to take a taste of his measuring stick. "On his first birthday we let him try some bites from a cheesesteak and he actually seemed to enjoy it!" Williams said.
His dad stopped with the photos shortly after he turned one, which is a good thing too, since Lucas quickly eventually soured on the sandwich. The 2-year-old Lucas can be seen pushing it away in one of his dad's videos.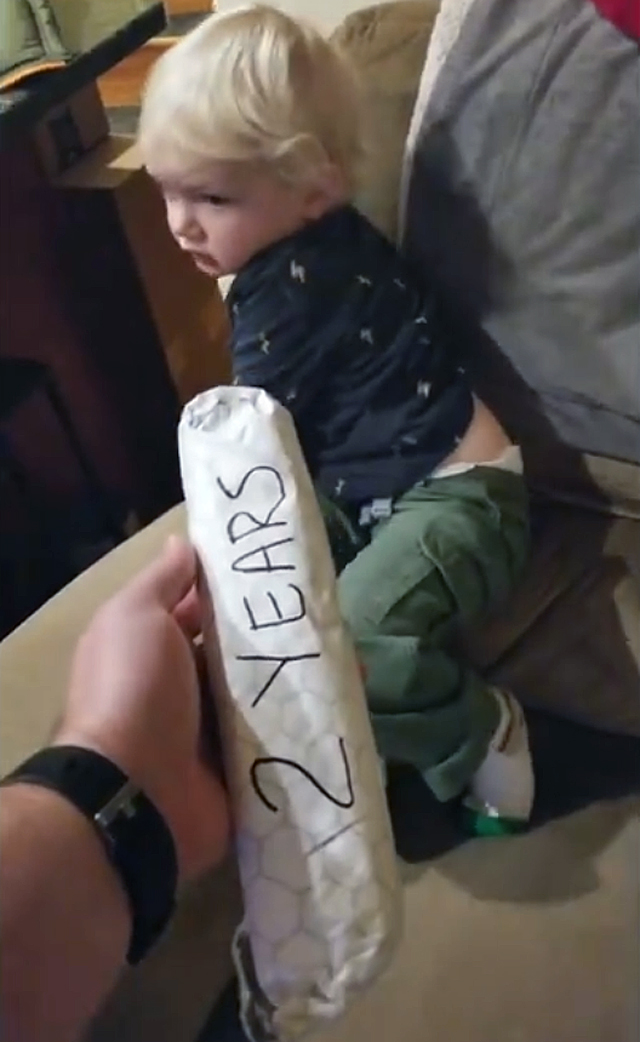 But he's getting bigger fast, and something tells me it won't below long before the famous sandwich is a steady part of the growing Philly boy's diet.