Inventor in Real Life Iron Man Suit Goes 85mph, Breaks Speed Record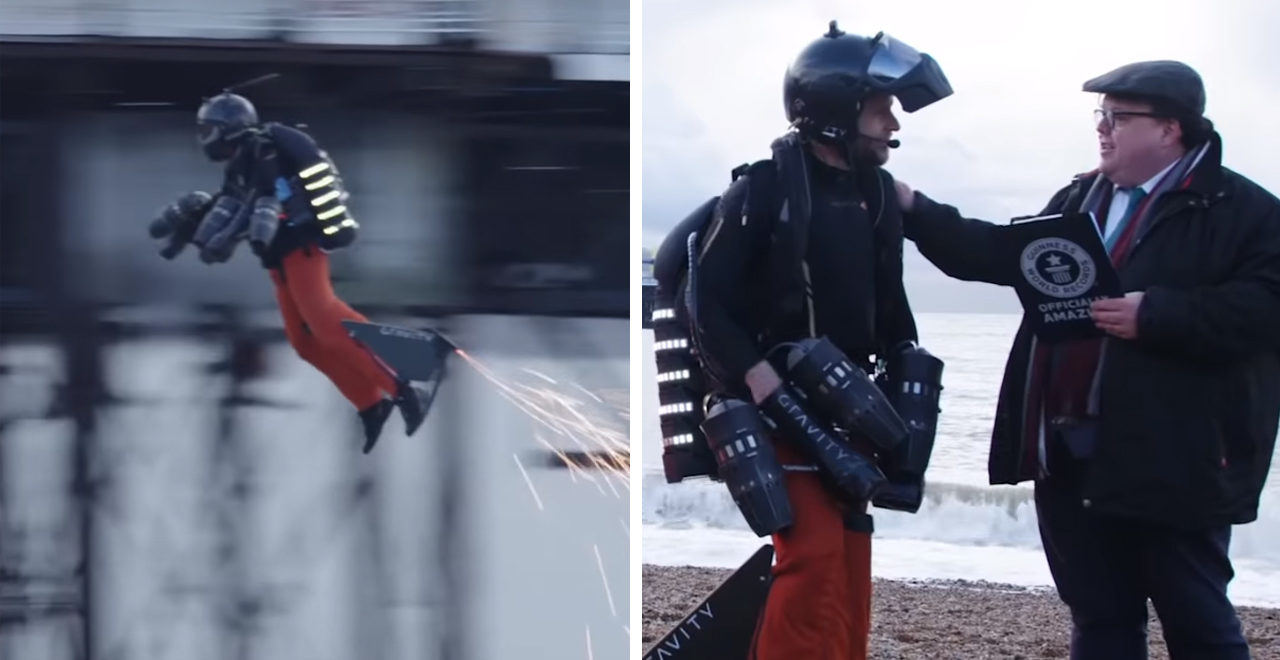 If you're around my age, you grew up watching the Back to the Future movies. And after you saw the second one, you couldn't wait for the future, for two reasons: flying cars and hoverboards. (Maybe three reasons, if you were a Cubs fan dying to see them in the World Series.)
The future predicted in Back to the Future 2 has come and gone without either of those things. These days, kids are growing up watching superhero movies, never once imagining that they might one day become The Hulk or wield Mjolnir. Superpowers aren't real! But science is, and while it has yet to give us flying cars, there's a chance that today's kids may one day be able to fly like Iron Man.
That is if this British dude who created something, not unlike Tony Stark's super-suit, and recently broke a speed record flying around in it!
The inventor of the suit is Richard Browning, founder of Gravity Industries, and according to the Guinness World Records, he just "achieved the fastest speed in a body-controlled jet engine powered suit (wind-guided) at 85.06 mph (136.891 km/h)."
That wasn't one of the records I tried to break in grade school, that's for sure.
It took him a couple of attempts of flying to and from a boat off Brighton Pier in England, but he is "chuffed" to have broken the record.
"I'm really pleased," he said. "I was confident we should be able to do it but that's very different to coming here and actually achieving it… that is indeed the fastest I've ever gone. In training we were doing about 75 mph so that's significantly faster."
Check this thing out: