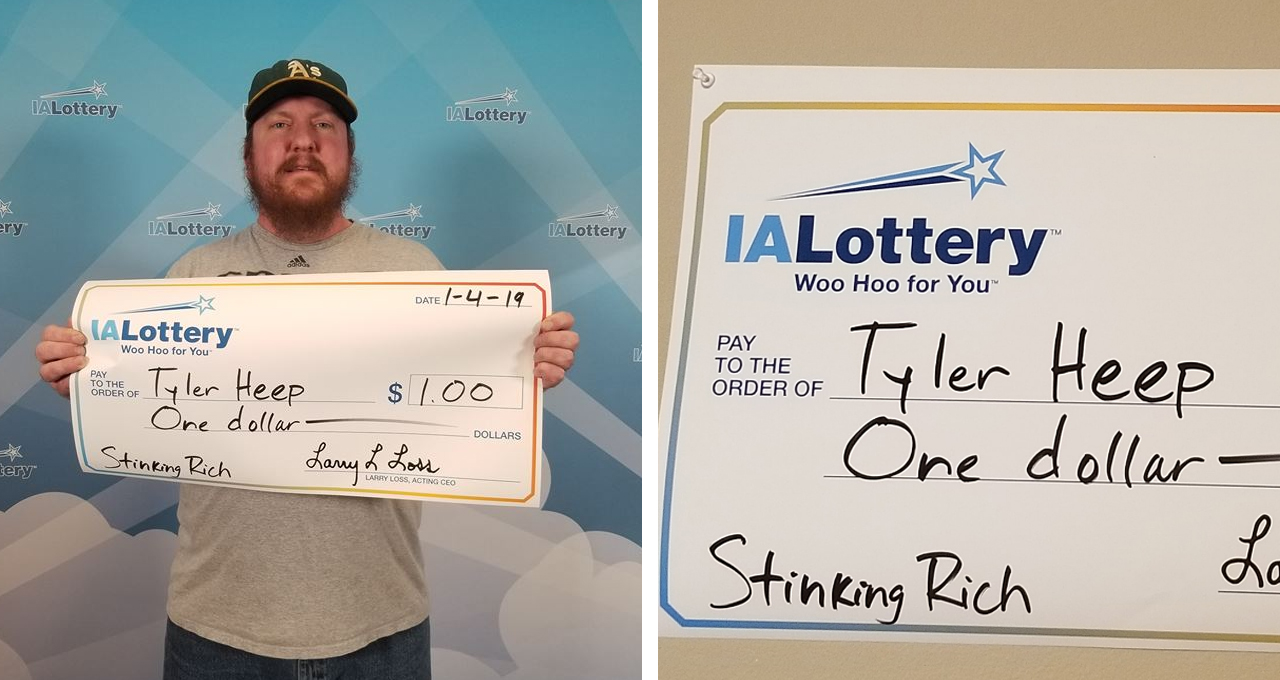 Credit: Facebook/Tyler Heep
Every Christmas, my dad gives me and my brothers a handful of instant lotto scratch tickets. Over the course of the day, we dutifully scratch them off, usually to come away empty-handed. At best, maybe we win back the price of one of the tickets. It's a nice thought, I guess, but what my dad's gift ultimately boils down to is him handing us some stuff to throw away.
But maybe I'm looking at it all wrong. Maybe I should be more excited about winning two bucks on $25 worth of scratch-offs. Maybe I should be more like Tyler Heep from Urbandale, Iowa.
Tyler was recently the beneficiary of a winning scratch ticket, collecting a cool one dollar from the state of Iowa after collecting some spare change and using it to buy a few instant lottos. But instead of popping back inside to cash his ticket in at the local Circle K or Wawa or 7/11 or Kwik-E-Mart (I've never been to Iowa), Tyler did something else. He knew that despite his meager winnings, he was still a winner, and he demanded to be treated as such. So he drove down to the state's lottery headquarters in Des Moines and requested to be treated like he'd just won the Mega Millions jackpot.
He asked to be presented with a giant check for one dollar.
To their credit, the officials at Iowa's Lottery Headquarters obliged, providing Tyler with a huge check – complete with the words "Stinking Rich" written in the memo – and even took a photo of him standing in front of the Iowa lottery logo.
"They decided to treat me like a million dollar winner," Heep told Iowa's WHOtv, "The guy came down the stairs and they took me into the back room where the camera was with the Iowa Lottery logo. Sure enough, they wrote me the one dollar check and had me hold it up and took the picture."
Satisfied, and a whole dollar richer, Tyler promptly took his winnings and converted them to… a half a gallon of gas.
Check out the local news coverage here: