Is the New XFL Actually Good?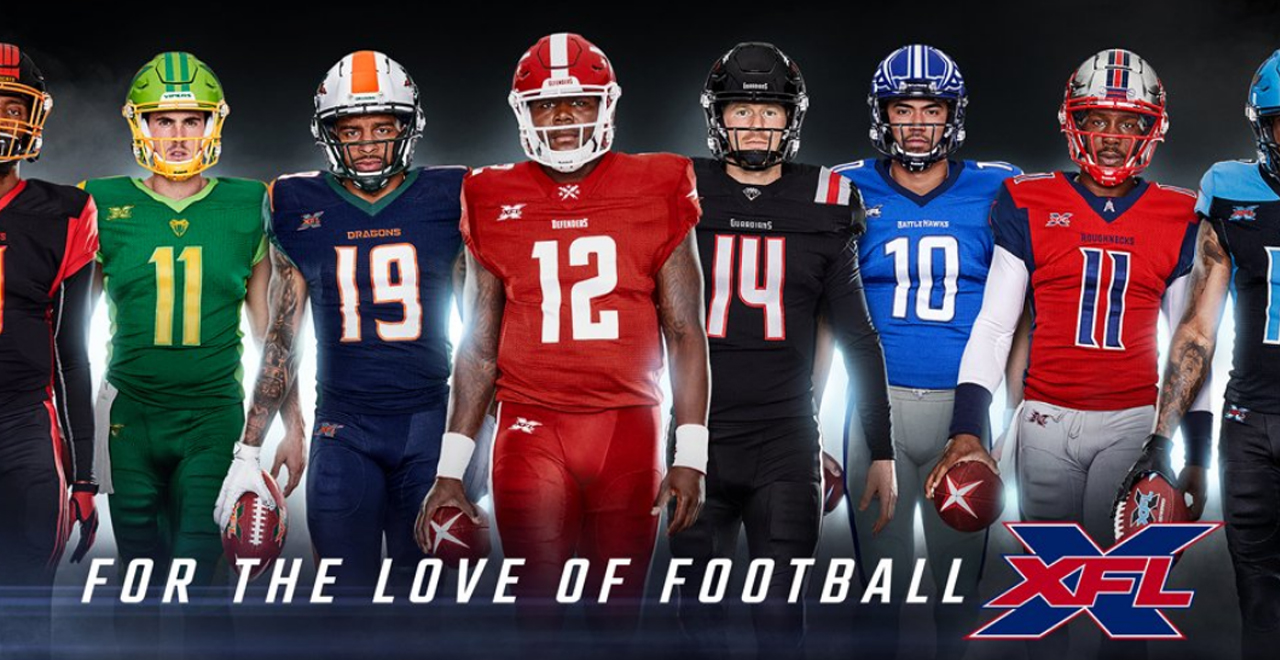 The first iteration of the XFL was pretty cool, all the way until play started and it was clearly another watered-down football retread. Yeah, they had a neat logo and cool ball, but it quickly fizzled. Which is why the XFL reboot flew under the radar for a lot of sports fans. With the bar set pretty low, and after an entertaining NFL postseason, there was next to no chatter about the XFL's relaunch. And it turns out…it might actually be kind of good? While week 2 wraps up here's my two cents on opening weekend.
One of the first things I noticed was the score displayed on the broadcast also has the spread and over/under listed. As sports gambling bills continue to march through state legislatures across the country, with more states legalizing it by the day, it seems crazy that the NFL and other sports haven't adopted this yet. And now that we've seen it, it won't take long for others to catch up.
The entertainment aspect was pretty on point for week one. The sideline interviews are pretty in your face, and maybe too in your face as one player did let loose an f-bomb. But there's also the type of thing a fan might be interested in hearing, like an interview with a player that just messed up.
Just turned on the XFL.
Kicker missed a field goal and they immediately interviewed him on the sideline asking what happened haha.
That's tough.

— JJ Watt (@JJWatt) February 8, 2020
Some NFL players seemed to be tuning in and liking what they saw, especially when it comes to some of the league's rules differences.
XFL is fun to watch and some of these rules are interesting

— Robert Griffin III (@RGIII) February 8, 2020
We saw some promising NFL prospects that never quite panned out getting another shot at football success, we saw some entertaining action and we even had the league's first ejection.
The #Vipers DT Ricky Walker was ejected for throwing a punch… #XFL
pic.twitter.com/pIlrK91E3i

— Christopher Reiss (@NFL_ChrisReiss) February 9, 2020
Former All-Pro punter Pat McAffee was a hit as a sideline reporter, as the punter-turned-comedian-turned-podcast host went berserk after a beautiful punt was ruined by a special teams player.
Someone check on @PatMcAfeeShow after this Marquette King punt 😆@xfl2020 pic.twitter.com/SIvJxCPz1o

— ESPN (@espn) February 10, 2020
And honestly, the new kickoff rule (among others) was pretty entertaining.
First kickoff ✅

📺 @ABCNetwork
🖥 https://t.co/Y3eyIb9PfX pic.twitter.com/8uco6BzRDI

— XFL (@xfl2020) February 8, 2020
It was a strong start for a league that doesn't take itself too seriously, and as we enter a bit of a dead period for sports (before March Madness), it could start to make a niche for itself with a few more entertaining weeks like its debut.
Your FIRST EVER #XFL Star of the Week is @XFLRoughnecks QB PJ Walker.

Congrats, @pjwalker_5 ! pic.twitter.com/DL7Q6XyXjO

— XFL (@xfl2020) February 12, 2020