Italians Are Singing From Their Balconies Amid Nationwide Lockdown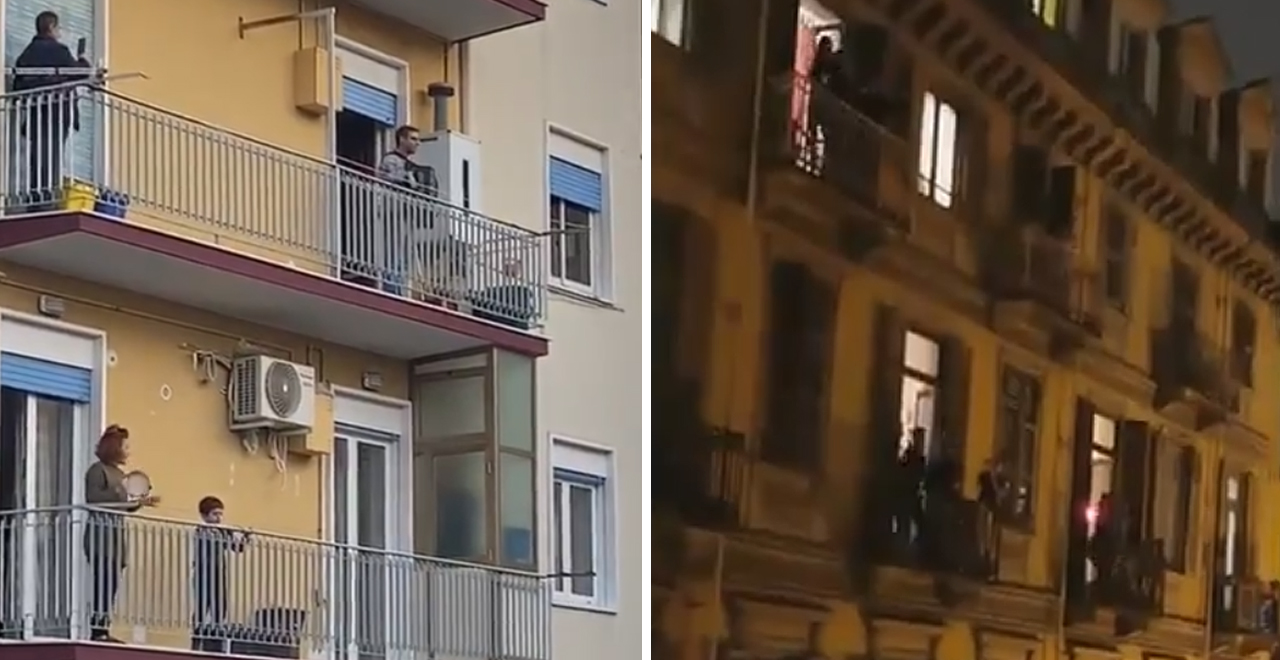 As countries all over the world adopt social distancing practices to limit the spread of COVID-19, people are handling it differently. Italy is one of the most affected countries (outside of China), and the entire country of 16-million is effectively self-quarantining, with any non-essential travel restricted.
And they're singing their way through it. In a series of videos going viral (we're gonna have to figure out a new term for this), a group of Italians on different balconies, playing music and singing together.
It's a moving video that's been viewed more than 15 million times and for a reason. It's a testament to the human spirit, to find ways to still come together when things are dire. And frankly, it's the type of content we need after a hard week.
Sicily has figured out this whole self-isolation thing.#COVID19 #CoronavirusPandemic pic.twitter.com/93whPVtQcR

— John Nichols (@NicholsUprising) March 13, 2020
And it's not just in Sicily where the people are singing.
This is Turin pic.twitter.com/fdVJ5PZAr6

— Leonardo Carella (@leonardocarella) March 13, 2020
Museums, schools, and stores are all shuttered. Anything outside of grocers, pharmacies, gas stations, and anything else affecting the national supply line has been shut down. And their national healthcare infrastructure is under duress. It would be easy to be defeated and succumb to the avalanche of bad news.
But they continue to sing.
People of my hometown #Siena sing a popular song from their houses along an empty street to warm their hearts during the Italian #Covid_19 #lockdown.#coronavirusitalia #COVID19 #coronavirus pic.twitter.com/7EKKMIdXov

— valemercurii (@valemercurii) March 12, 2020
And play instruments.
Aperitivo al terrazzo! #bologna pic.twitter.com/1z6HNjsm3N

— Rudi De Fanti (@rudi_de_fanti) March 13, 2020