Jackass 4 to Pummel Its Way Into Theaters Next Spring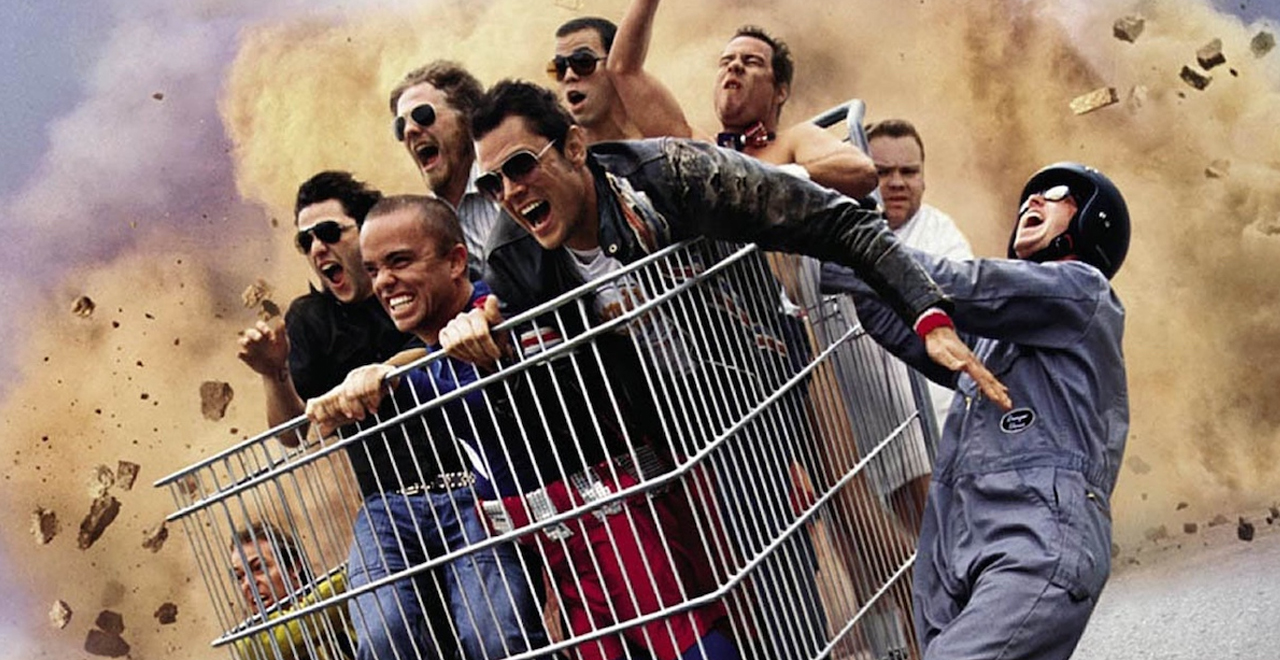 As a parent of two young boys, I get to experience the agony and ecstasy of watching people hurt themselves doing stupid things all the time. Most of the time they don't even mean it, they're just dumb kids, and most of the time they don't get seriously hurt, thank Jeebus.
Living in a home with them is constant cause for near heart attacks and frequent laughter. It's literally like watching the old MTV show Jackass, in which a collection of fearless miscreants did their best to injure themselves and each other for laughs. If you like that kind of thing and don't want to spend 75 bucks at the multiplex (I live in NYC), feel free to come by! And don't mind the mess.
If you'd rather pay to see "professionals" do the things I watch my kids do for free, you're in luck! Because Johnny Knoxville and his band of lovable masochists are coming back to theaters for a proper Jackass movie for the first time since 2010 (excluding Bad Grandpa and Action Point).
This will be the fourth Jackass, after 2010's Jackass 3D, and the first movie without the crew's Ryan Dunn, who tragically passed away in 2011. There are no details about the movie, as of yet, aside from a release date: March 5, 2021. But it's safe to assume Knoxville will bring the whole band back together – including Steve-O, Chris 'Party Boy' Pontius, and the rest – to continue terrorizing the public and, most extremely, each other.
The Jackass brand was created by Knoxville, Spike Jonze, and Jeff Tremaine, the latter of whom directed all three previous entries (and Bad Grandpa) and was most recently seen directing Netflix's Motley Crue biopic. It's probably safe to assume Tremaine helm Jackass 4 as well. I'm not sure anyone else is crazy enough to do it.
As for Knoxville, he's 48 by now. I'm five years younger and just typing the word "jackass" makes my carpal tunnel flare-up, so more power to this guy and his friends for continuing to power through both the regular attrition of age and the extracurricular attrition that afflict on themselves via their insane, over-the-top stunts.
I hope they have the Icy Hot ready.