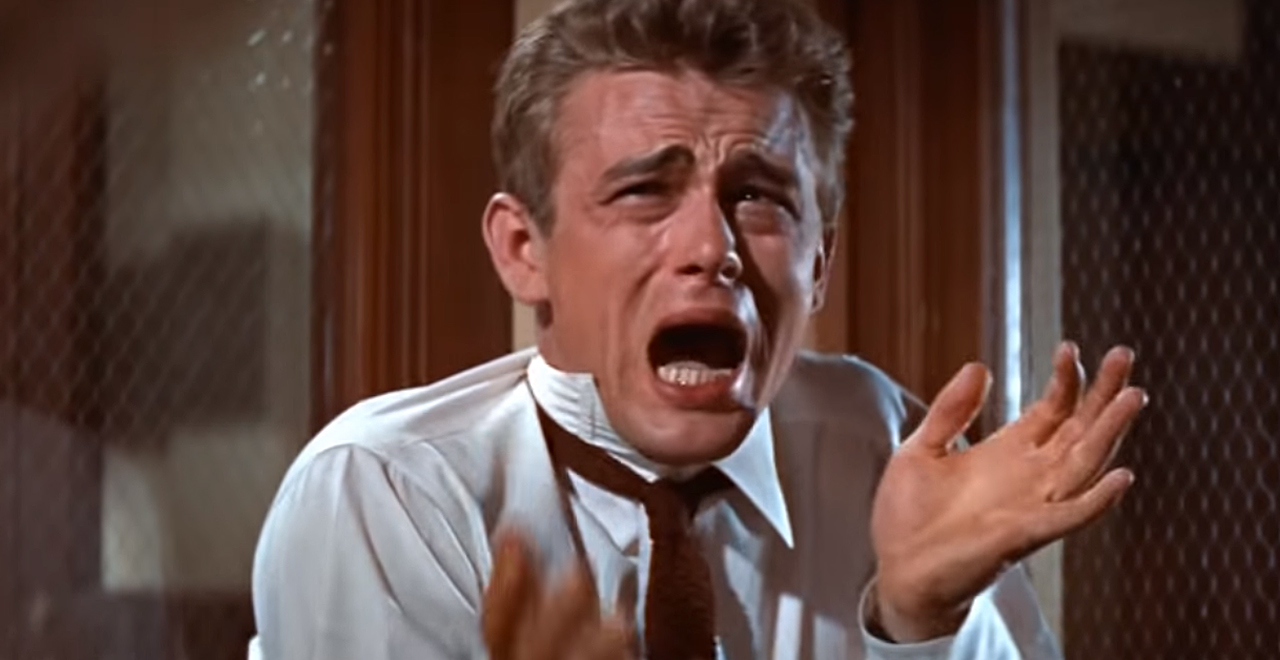 Credit: Warner Bros YouTube/Sinema Tutkunu
I remember a vacuum commercial that featured a CGI version of Fred Astaire dancing with the household appliance. I also remember the hullabaloo that followed, from people worried that icons of film and television would soon, through the magic of computer technology and special effects, have their images sullied by being digitally resurrected for all manner of nefarious, i.e., commercial reasons.
It's been a while since that commercial aired, and special effects have come a long way since then. And yet there hasn't been a huge surge in the usage of dead celebrities. Unless you count Tupac's hologram. Or The Irishman.
But now the nightmare those naysayers feared seems to finally be coming to pass with the news that Hollywood legend and Rebel Without Cause James Dean will indeed be digitally resurrected as the star of a new film about the Vietnam War.
Despite dying in a car crash in 1955, at the young age of 24, the star of just three Hollywood films (Rebel Without a Cause, East of Eden, and Giant), looks to be headlining a fourth. Some 65 years after he passed. And it's tearing me apart.
Directors Anton Ernst and Tati Golykh decided they needed the dead actor to play a lead role in Finding Jacks, a drama about a soldier who is forced to leave his canine companion behind – along with 10,000 others – when the U.S. military pulls out of Vietnam after the war. It's based on a novel by Gareth Crocker.
"We searched high and low for the perfect character to portray the role of Rogan, which has some extreme complex character arcs, and after months of research, we decided on James Dean," Ernst told the Hollywood Reporter.
Ernst's production house, Magic City Films, got permission – not from a Ouija board, but from Dean's family.
"We feel very honoured that his family supports us and will take every precaution to ensure that his legacy as one of the most epic film stars to date is kept firmly intact. The family views this as his fourth movie, a movie he never got to make. We do not intend to let his fans down."
We'll see?
"[A] realistic version of James Dean" will be created using "full body CGI" based on existing footage and photos.
This, of course, may bring about the very thing Fred Astaire's vacuum commercial presaged, and based on comments from Mark Roesler, CEO of CMG Worldwide, which represents Dean's family and nearly 2000 other celebrities, dead and alive. "This opens up a whole new opportunity for many of our clients who are no longer with us," he said.
This is indeed a disturbing universe. We can only hope Dean doesn't show up looking like the train conductor in The Polar Express, with those lifeless eyes. Black eyes, like a doll's eyes.
Other actors have already started to voice their digital disapproval:
I'm sure he'd be thrilled

This is awful.

Maybe we can get a computer to paint us a new Picasso. Or write a couple new John Lennon tunes.

The complete lack of understanding here is shameful. https://t.co/hkwXyTR4pu

— Chris Evans (@ChrisEvans) November 6, 2019
NOPE. this shouldn't be a thing. https://t.co/RH7jWY5cAG

— Elijah Wood (@elijahwood) November 6, 2019