Dad Grants Son's Birthday Wish to Get Walked Home By Jason Voorhees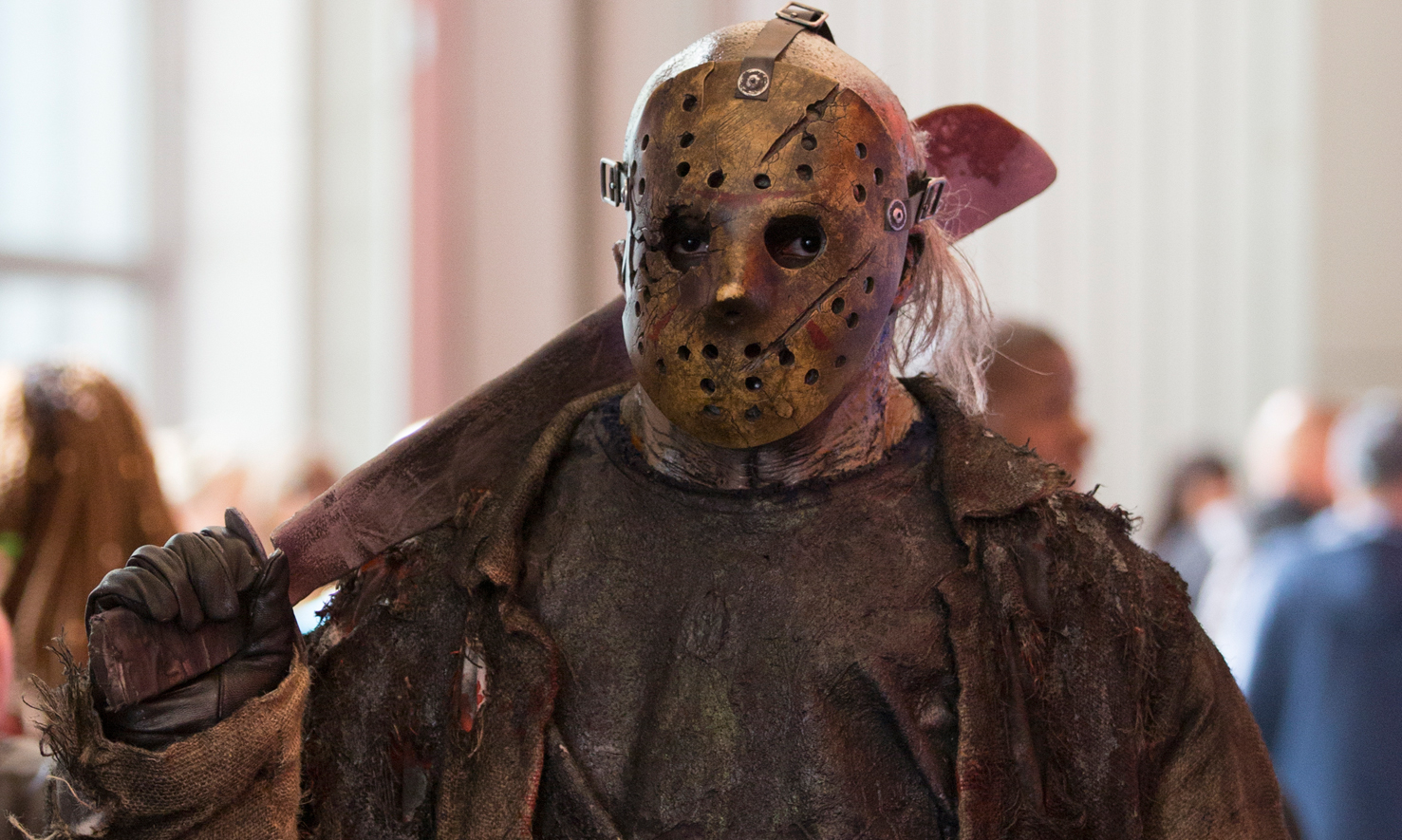 Not all heroes wear capes. Some wear a hockey mask. A bloody hockey mask. Or they at least hire other people to wear one.
That's what Sam Murphy did, all because his son had a slightly unorthodox birthday wish.
Sam lives in Devon, England, with his 12-year-old son, Carter, who has ADHD and a real affection for… Jason Voorhees, the monstrous horror movie villain from the Friday the 13th series (not the first one though, that was his mom). When Sam asked Carter what he wanted for his birthday, the kid said that he wanted to meet the horror icon.
So Sam scrambled. He found Tony Gartland, a local makeup artist, and special effects expert who was willing to don the mask and dress up as Jason, and arranged for the hockey mask-wearing monster man to pick Carter up after school.
"I spoke to the school about it and they said they didn't want Jason waiting at the school gates so he had to be round the corner," Sam said. "It was quite a nice experience, he was walking down the street holding hands with Jason. He has issues with touching, he won't hold my hand."
The duo went to Carter's house, where Jason broke some of the rules. But you can do that when you wield a giant machete.
"Jason came into the house with his shoes on and Carter said, 'dad, Jason left his shoes on' and I replied, 'well, I'm not telling him to take them off.'"
Carter brought him to his room and showed him all his favorite toys, with Tony staying in character the entire time. Eventually, it was time for Jason to leave. He had a killing spree to get to. But he left Carter with a souvenir.
"Carter hasn't shut up about it, Jason gave him a t-shirt and he hasn't taken it off since. I can't get it in the wash." No big deal. Bloodstains anyway.
Check out footage of Dad's horror-based home-run: