Jay and Silent Bob Try to Avoid Getting Rebooted in Red-Band Trailer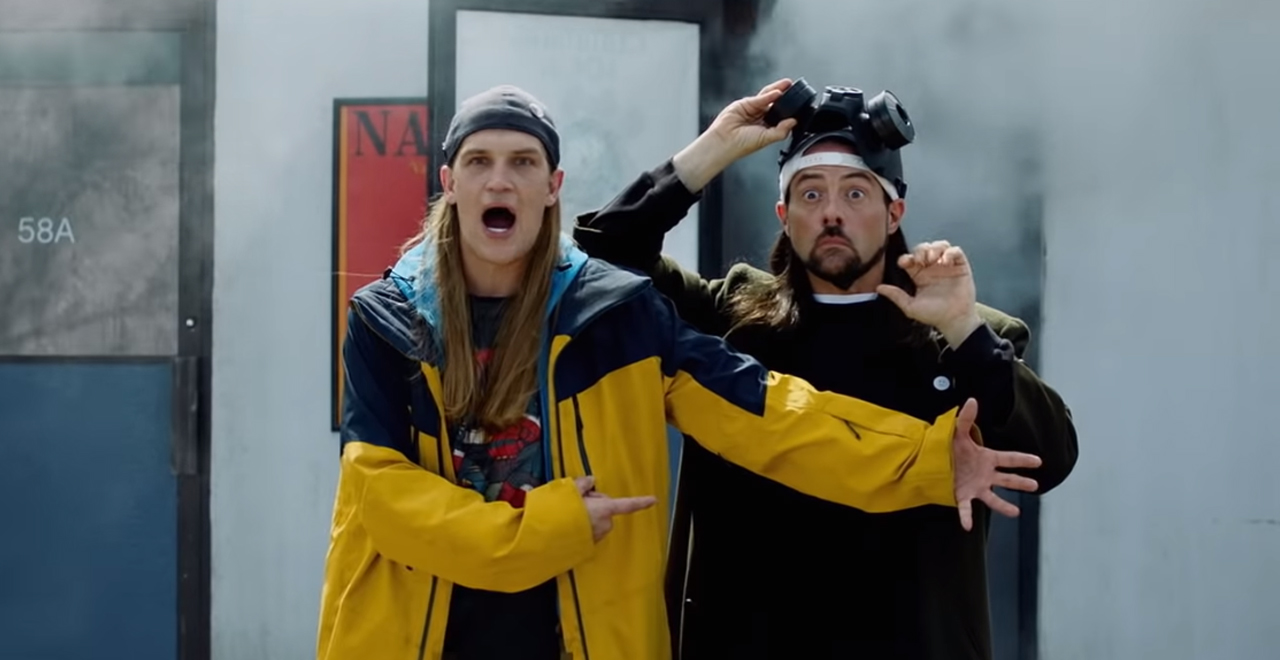 I'll admit it: I liked Clerks. I enjoyed Mallrats. I saw Chasing Amy and Dogma in the theater. All of those movies have their virtues, despite flaws that became increasingly glaring as I got older.
No matter how entertaining you find his movies, and how much you appreciate him as an ambassador of nerd culture, Smith isn't the best filmmaker. As reflected in his attempts at moving outside his View Askewniverse (Cop Out, Red State, Tusk), which has had mixed results, at best. Which may be why he's going back to the well with only his second sequel (after Clerks 2), Jay and Silent Bob Rebooted, the trailer for which released today.
The movie, which goes right for the zeitgeist by tackling Hollywood's incessant reliance on existing IP, focuses on Jay and Silent Bob traveling to Tinseltown to try and stop the Bluntman and Chronic movie from being rebooted. That's the entire synopsis, according to IMDB: Jay and Silent Bob return to Hollywood to stop a reboot of their 'Bluntman and Chronic' movie from getting made.
Smith, who is at Comic-Con right now, tweeted the trailer out in advance.
SNOOGANS! Rather than make you wait until Saturday night after Hall H, we're gonna show you the #JayAndSilentBobReboot trailer RIGHT NOW! If you like it, come see the movie, me & @JayMewes on the #RebootRoadshow Tour this fall! https://t.co/YQ5vtCG3eH pic.twitter.com/hkPa7WuDWm

— KevinSmith (@ThatKevinSmith) July 18, 2019
The trailer leans heavily on typical Smith hi-jinks: vulgarity, weed, actors reprising roles from seemingly every previous View Askewniverse movie, and Matt Damon and Ben Affleck. There are a ton of celebrity cameos (including Chris Hemsworth, somehow) and even a plot twist in which Jay, played, as always, by Clerks legend Jason Mewes, discovers he has a daughter (played by Smith's daughter, Harley Quinn Smith).
Perhaps the fatherhood angle represents a newfound maturity in — nope, here's the trailer: