Jeff Bridges Shares His Perspectives as He Begins Cancer Treatment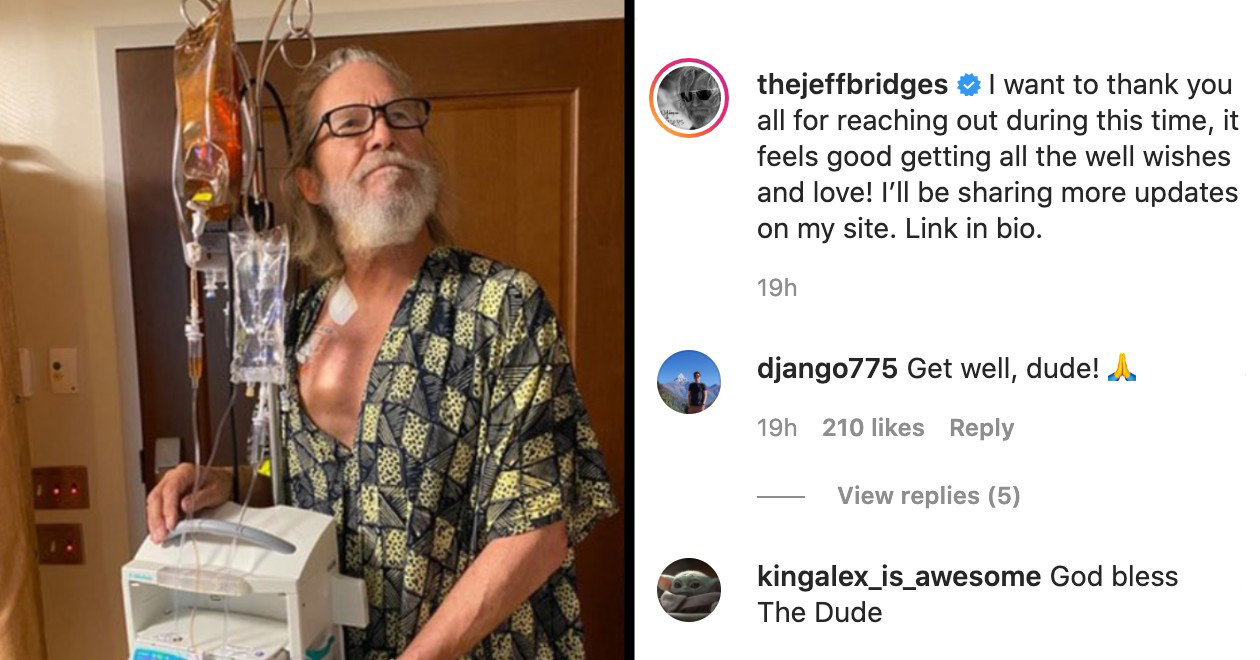 The Dude is feeling the love as he begins cancer treatments and is enormously grateful for it. Earlier this month, beloved actor Jeff Bridges announced he had been diagnosed with lymphoma. Bridges recently posted an update as he began treatment for it, and thanked everyone for the outpouring of support he's seen.
As his treatment begins, he let his supporters know he'll be keeping them updated via a journal on his website, and posted a "dramatic" picture from the hospital.
I want to thank you all for reaching out during this time, it feels good getting all the well wishes and love! I'll be sharing more updates on https://t.co/tndalVJNn0 pic.twitter.com/0hGh7gs1Dp

— Jeff Bridges (@TheJeffBridges) October 29, 2020
His blog is simply titled "New shit has come to light- I've got cancer…" in a callback to his infamous line (one of many) in 'The Big Lebowski'. In it, he opened by writing about all the love he's felt.
"This cancer thing is bringing on feelings of preciousness, and gratitude, and good old fashion love, and lots of it, big time. I'm feeling so much of it comin' my way, and man, I appreciate it. It's contagious, all this love, like some kind of positive virus."
He also wrote that cancer had made him appreciate mortality and impermanence, and left him 'realizing that if I have s— to share, now's the time." His first batch of insights includes doodles on the importance of our environment and trees, a link to a music video from his band, and more.
He closes it with his heartfelt call to make the world a better place together:
"If you're into it, I'll be sharing my perspectives on this site. I'm looking to be in partnership with you guys in creating a beautiful life and world for all of us.
All in this together."
We abide.