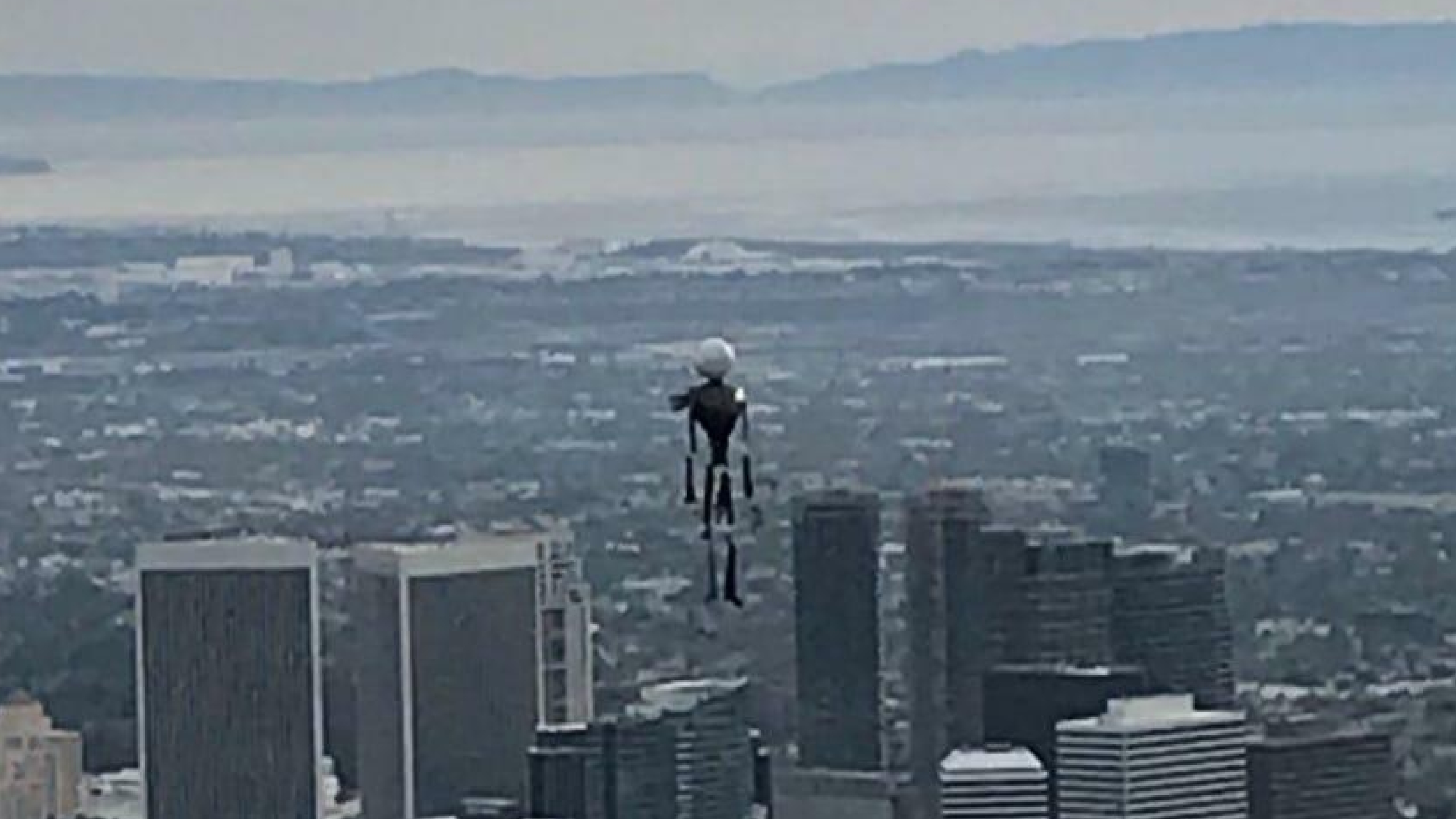 Credit: LAPD
It was one of the more fun "weird" news stories over the last year. Multiple airline pilots flying into LAX reported seeing a "guy on a jetpack" at dangerously high altitudes. Who was this mysterious man? Could he be a real-life Ironman? Some sort of internet-fame-hungry daredevil? Reality is always more boring than imagination, and after an investigation, it turns out our infamous jetpack guy was possibly just…balloons.
This is sort of depressing because it seems plausible and very likely, after the release of video taken by an LAPD helicopter. This seems like a balloon story now, and not a balloon cover story, like when the military tries to pass off legitimate UFO sightings as weather balloons (lol ok).
Newly released footage from a Los Angeles Police Department helicopter suggests that the mysterious 'jetpack man' spotted near LAX on multiple occasions over the last year may have actually just been an errant balloon. https://t.co/KRihqR8Vy3

— WRKO (@WRKO680) November 2, 2021
The FBI and FAA have investigated every jetpack guy sighting (there has been a handful!) and none have been verified to be an actual guy on a jetpack. A spokesman for the FAA and one for the FBI both told media outlets they think it was possible the pilots saw balloons floating in the air.
The video from the LAPD shows an inflatable in the shape of Jack Skellington from A Nightmare Before Christmas. Very much a buzzkill. Definitely more fun to think there was an Ironman knock-off buzzing around LA, in search of criminals or supervillains.
Most jetpack experts had already thrown cold water on the idea, saying it was very unlikely given the high altitude. Some speculated it could have been a drone with a mannequin attached. And now it looks like the most likely scenario was just an out-of-control balloon.
Not that it isn't still weird, that someone is randomly flying their weird balloon that high. Or if it was let go, that people keep sending movie character balloons into the sky by the airport.
But, speculate all you want, finding the motivations behind "balloon guy" isn't nearly as much fun as imagining what Rocket Man is on the lookout for. All the fun theories were popped just like a, well, you get it.