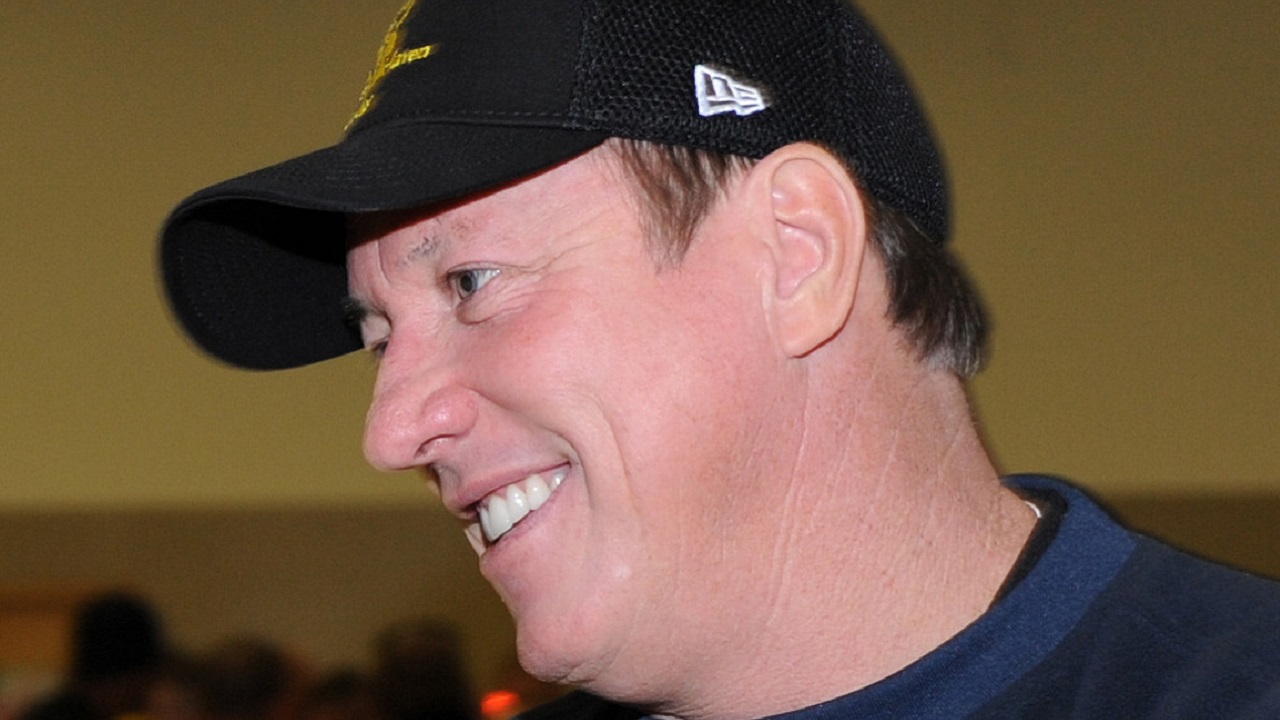 The legendary Buffalo Bills quarterback is back in the fight
Jim Kelly is no stranger to adversity. He faced it for years, first as a quarterback in the short-lived USFL, then during his Hall of Fame career with the NFL's Buffalo Bills. Now he's facing it again.
Kelly, who's 58, was first diagnosed with cancer in 2013, and after multiple surgeries was declared cancer-free in 2016. Unfortunately, it's back.
Jim Kelly has announced that his cancer has returned.

We're all with you, JK. #PrayersforJK #KellyTough pic.twitter.com/bx2c37ur1b

— Buffalo Bills (@BuffaloBills) March 1, 2018
As a lifelong fan of the Miami Dolphins, I have no love for the leader of the team that consistently thwarted mine throughout the 90s, taking the AFC East from Dan Marino and the Fins seemingly every year for most of my teens.
But I have plenty of respect for the dude, who may have lost four consecutive Super Bowls but still took his team to FOUR CONSECUTIVE SUPER BOWLS. Dan Marino, aka the greatest quarterback who ever lived and the guy who would have had multiple 300 TD, 60,000 yard seasons under the offense-friendly Brady-era rules, only went to one.
So despite the teams' rivalry, it give me no joy to learn that the oral cancer Jim Kelly thought he'd defeated has returned.
The Buffalo Bills announced the relapse in a statement, and Kelly and his wife confirmed it with their own posts on social media.
In his statement, Kelly mentioned the four Fs that are his pillars: Faith, Family, Friends and Fans, and judging by the way his fans have already rallied around him on Twitter, he won't be lacking in that support.
Here's hoping the father of three has one more victory in him. Based on the inspiring speech he gave at a Vince Lombardi Cancer Foundation dinner earlier this week, something tells me he does.