Jimmy Kimmel Wrote a Children's Book to Raise Money for Hospitals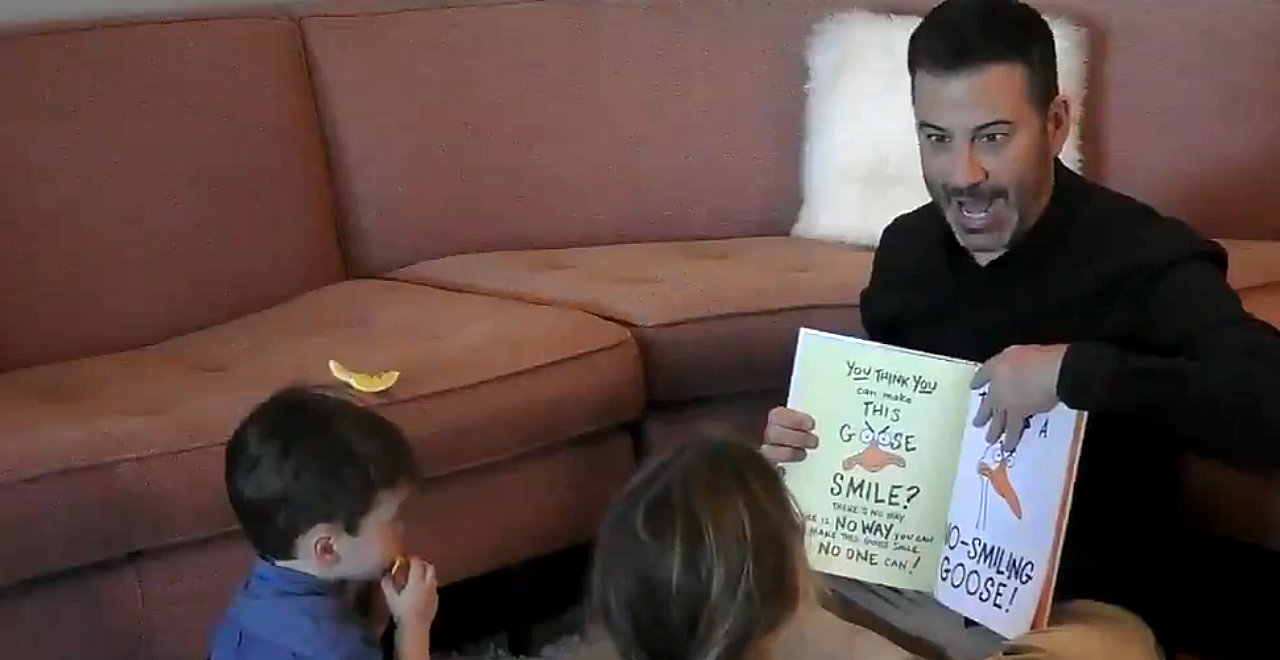 Late-night host Jimmy Kimmel has added another title to his entertainment resume: children's author. Kimmel wrote and illustrated a children's book, The Serious Goose, which is on sale now. And Kimmel had a good reason behind his literary foray: he's donating all the proceeds to children's hospitals across the country.
"I thought writing a children's book would be a very easy thing. I look through them, there are, like, 13 words in the whole book. What's hard about this? But I also decided to illustrate it," Kimmel told People Magazine. "What really took more time than anything was the lettering. As I was writing the word 'goose' for the thousandth time in a row, I regretted that."
The story is about a Serious Goose that needs help from kids to cheer up. Kimmel said the inspiration came from trying to cheer up his daughter when she was younger. Donating the proceeds was an easy decision for Kimmel, who wanted to give back to hospitals like the one who cared for his son when he had to have multiple heart surgeries in his early months.
Kimmel told Entertainment Weekly that he wanted to do something big for the hospitals.
"Those hospitals, the work they do, and how under-appreciated they are, is actually shocking to me. It's great to raise awareness and money. No matter what side you're on, [who] doesn't support donating to children's hospitals?" he said.
And if you really need a review, at least his kids like The Serious Goose.
My new book #TheSeriousGoose comes out TODAY, so we hid cameras in my office and I read it to my kids… All the money I make goes to children's hospitals so buy it here! #GivingTuesday https://t.co/ukeXOxIMPM pic.twitter.com/P0CLNg2XOB

— Jimmy Kimmel (@jimmykimmel) December 3, 2019
You can grab a copy of the book here.
Just a heads up, if you buy stuff using the provided links, The Dad may collect a small commission.