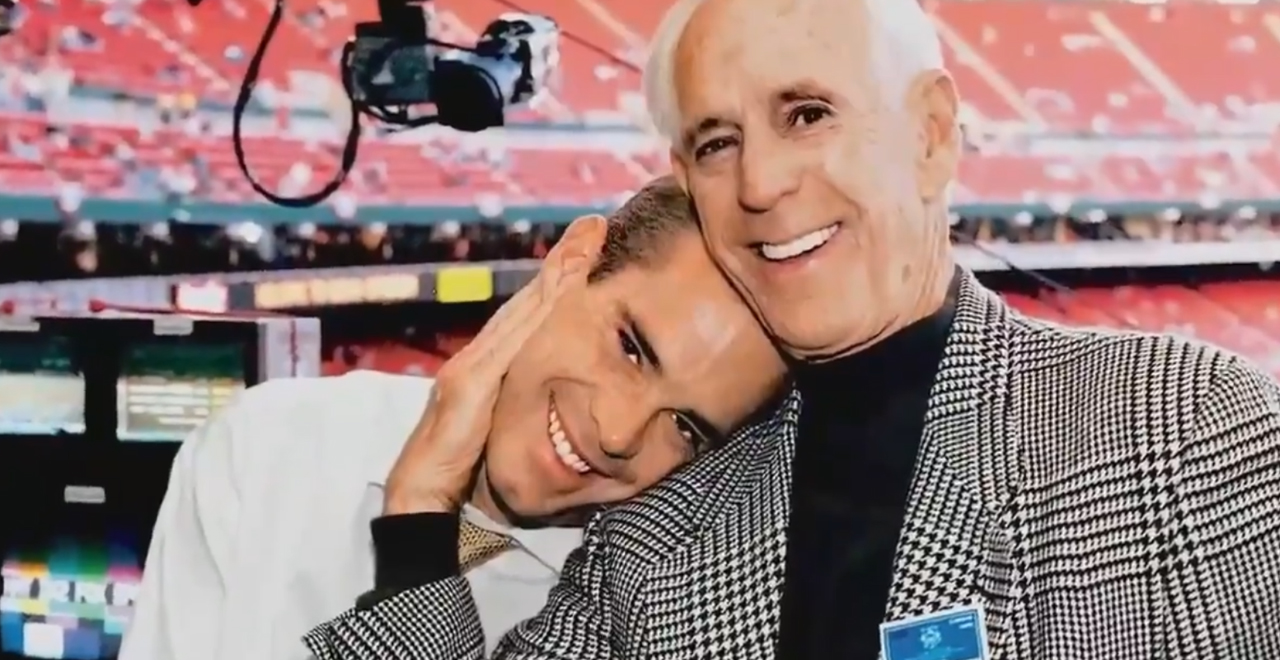 Credit: Twitter/NFLonFOX
As a broadcaster, Joe Buck has seen it all. Championships, major upsets, historic performances, Buck has been a mainstay as a football and baseball broadcaster. And now, he'll be joining his Dad in the NFL Hall of Fame. He found out on live TV he'd be enshrined in football history as the winner of the Pete Rozelle Award, which is given annually to recognize "longtime exceptional contributions to radio and television in professional football." It's the same award his dad, legendary broadcaster Jack Buck, won, making them the only father-son duo to win the award.
Joe Buck has honed his broadcasting skills over decades of calling the action, and even kept his skills sharp during the COVID quarantine by doing play-by-play of life around the house. Now that the NFL is back, Buck is behind the mic again calling big games. And during the Cleveland-Cincinnati Thursday Night Game (ok, they can't all be big games), the president of the Pro Football Hall of Fame David Baker surprised Joe with the announcement.
"Being named this year's Rozelle Award winner is well-deserved recognition for over two decades of excellence in his craft," he said in the announcement. "I know his dad would be proud."
Awesome moment as Joe @Buck finds out live on TV that he will be joining his father in the Pro Football Hall of fame!

Congratulations Joe! 🙏 pic.twitter.com/hw0ejy2Pnn

— FOX Sports: NFL (@NFLonFOX) September 18, 2020
During the announcement, the FOX broadcast began to show pictures of father and son, which brought Buck to tears. It was a truly incredible moment.
"Oh my god, I don't even know what to say," Buck started. "That's unbelievable….Blown away and honored, and also honored to follow in my father's footsteps.
Great announcer, better man, and I miss him. Thank you."
Joe Buck won the award himself in 1996, and the elder Buck passed away in 2002. Now his legacy as a broadcaster and as a dad will be carried on in the Hall of Fame.