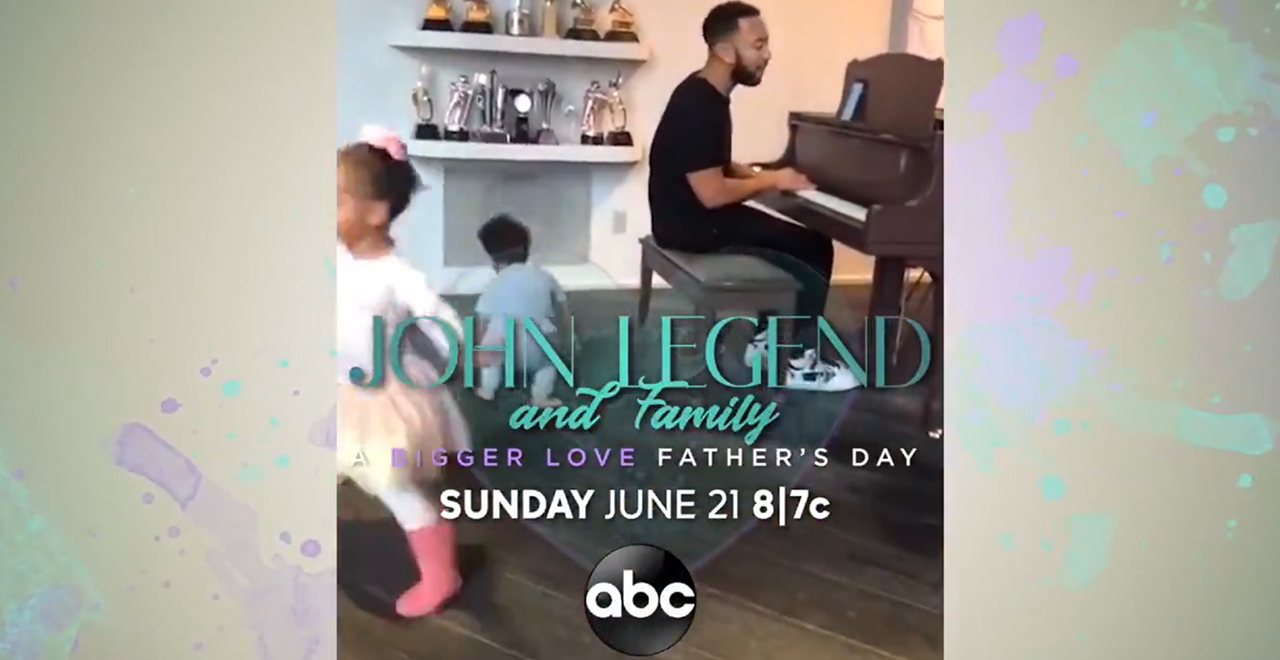 Credit: Twitter/JohnLegend
John Legend is planning a special tribute to Dads and is having a whole bunch of entertainer dads join him in the effort. John Legend and Family: A Bigger Love Father's Day will air June 21 on ABC.
According to the press release, the variety show will blend musical performances with comedy and "plenty of surprises." Usually, phrases like that in a press release mean they aren't quite sure what else there is, but that they are working hard to make sure it's good!
Legend is a talented guy himself, if you need evidence of that, some would direct you to his Emmy, Grammy, Oscar and Tony awards (the EGOT!). And Legend will not be alone in his efforts to entertain this Father's Day, as those listed to join him include Jim Gaffigan, Shaquille O'Neal, Patton Oswalt, Scottie Pippen, Deion Sanders, Jesse Tyler Gerguson, Marlon Wayans, Stevie Wonder, and Roy Wood Jr…and more!
I've got your Father's Day plans covered. Join my family and friends on Sunday, June 21st for #JohnLegendFathersDay at 8|7c on @ABCNetwork! #BiggerLove pic.twitter.com/HsDHI2Gaou

— John Legend (@johnlegend) June 12, 2020
While Legend will likely be focused on musical performances from his new album Bigger Love (slated to be released two days before the special), don't sleep on the comedy portion of the show. While everyone may recognize names like Jim Gaffigan and Patton Oswalt among the more famous dad comedians, Roy Wood Jr. is also a killer act and one of the hardest working comedians in the biz. He'd be the smart bet to steal the show, although who knows what Shaq and Scottie Pippen are doing (playing an old man game of 1-on-1?).
Legend's two kids are also slated to make an appearance with their dad on the show.
"Some of us may wonder if it's okay to laugh right now," Legend told Deadline. "But music and humor have always lifted our spirits during tough times. This special celebrates love and the connection to the ones you care about most. I hope it brings joy and laughter into everyone's homes this Father's Day."