Just in Time For Spooktober, Family Basement Fills With Blood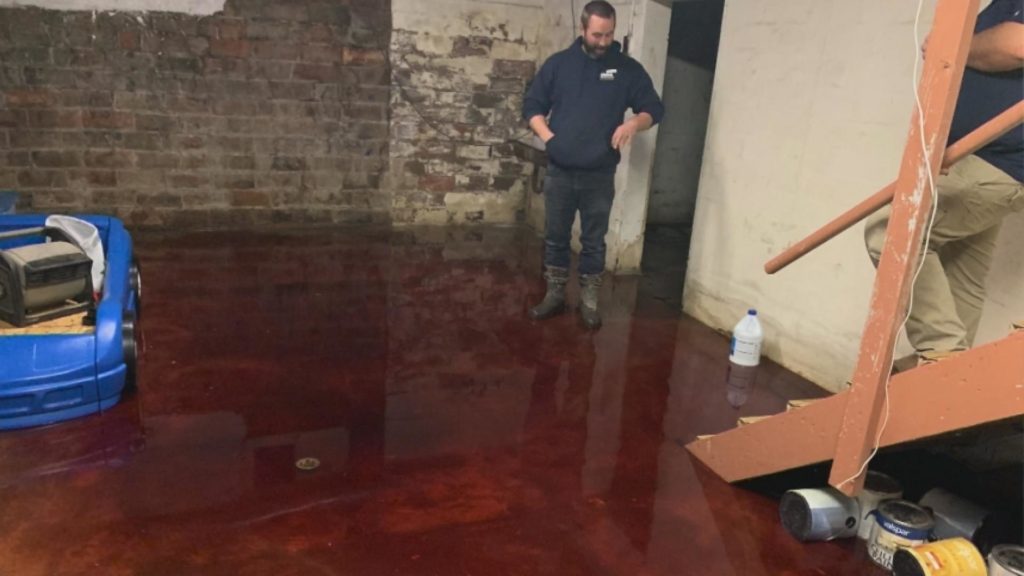 Owning a home is a milestone. For many, it's a lifelong dream. The American dream, some might say. I don't know own one myself, and while I sometimes dream of it, there are things that give me pause. The constant maintenance seems like a hassle, and I've seen friends deal with troublesome repairs and renovations. When I hear about that stuff, the benefits of having a landlord to handle it all seems better than ever.
And then I read a story like this one, and I'm never more excited to be able to move apartments at will. Because if this happened to my home, my instinct would be to burn it to the ground!
The funny thing is, the family in the story was already preparing to sell their home. I imagine this incident will merely accelerate their timeline. It's not like anyone is itching to stay in a house that occasionally fills up with blood.
That's right, Nick Lestina and his wife and five children live in Bagley, Iowa, and the other day they opened the door to their basement and saw that the room was filled with blood. Somehow they are not several states away, but have instead been the subject of dozens of news stories. If it bleeds it leads, especially during Halloween season!
Thankfully, the source of the blood isn't a pair of elevators that go down to the basement, or anything else Stephen King related, but a meat processing company that is next door to the Lestiva's home and shares some pipes with the family. They've lived next door for ten years and never had an incident, but this time something went awry.
Lestiva reported it immediately and Iowa's Department of Natural Resources confirmed that it was indeed animal blood, fat, and bones, which Dahl's Meat Locker had been pouring down a floor drain that's connected to the family's pipes. Unfortunately, the business has not exactly been cooperating with its neighbors.
"They haven't reached out at all. In fact, they haven't taken any accountability for it," Lestina told KTIV. "They say it's not their fault and told me 'good luck.' If I want to do anything about it, it's on my dime and my schedule."
Yikes. Talk about a horror movie. Probably easier to just burn the place to the ground!
Watch the footage below, if you can stomach it!