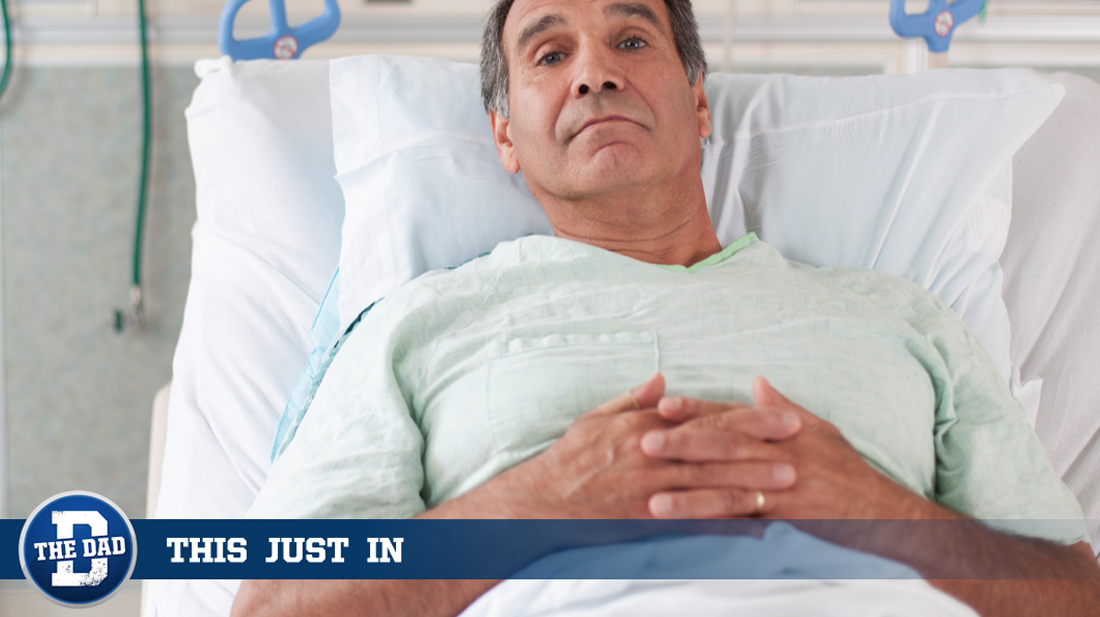 Credit: Getty/ER Productions Limited
In a development that's baffling medical professionals worldwide, 56-year-old dad Gary Hudson awoke from an eight-year coma this week, only to matter-of-factly assure his family he'd simply been resting his eyes.
"Just lettin' the lids take a load off," Gary said, having just spent the better part of a decade with no observable cognition or awareness of external stimuli. "Can't be just dozing off mid-Monday now can we."
Gary, whose cerebrum had recently forgone communication with his brain stem for almost 3,000 consecutive days, guaranteed his loved ones he'd merely shuttered the blinds for a "short rest."
Sources claim Gary emerged from his comatose state after an orderly changed the hospital room TV channel, which he was watching.
Despite being completely plausible to parents, THIS JUST IN is satire and intended for entertainment purposes only. For more stories like this one click here.