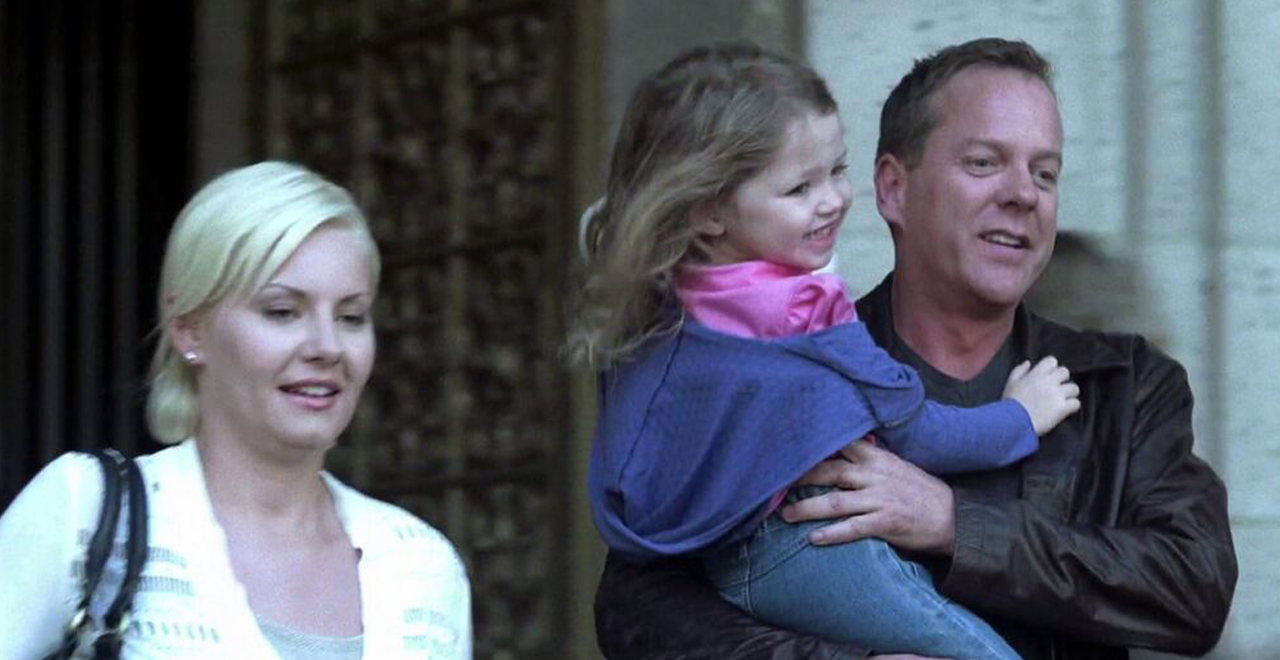 Credit: FOX
I keep getting bombarded with news about a new TV remake of The Fugitive, ya know, that old TV show turned Harrison Ford movie about a doctor accused of murdering his wife who goes on the run to catch the one-armed man he knows really did it? Anyway, they've reimagined it, of course, and this time it's Boyd Holbrook playing the titular fugitive, accused of a terrorist bombing and pursued by the 21st century's most relentless cop: Kiefer Sutherland.
The show is on Quibi so I'll never see it, but if Kiefer has his way, he'll be back playing his most famous character (no shots at David in The Lost Boys, or Lieutenant Kendrick): Jack Bauer.
Just after 9/11 hit, Sutherland reinvented himself on Fox's groundbreaking, watercooler sensation 24, starring as Jack Bauer. Bauer was a bad-ass, whatever-it-takes counterterrorist agent hunting for his daughter, outing moles, supporting various presidents, thwarting nuclear bombs, and even exposing corrupt presidents, all in real-time.
The show eventually petered out as its politics got controversial and its gimmick got old and unsustainable. The franchise attempted a few half-hearted attempts to keep it going, both with and without Kiefer, but while doing the rounds for The Fugitive, the star says he'd be willing to play Bauer again.
He told Forbes that he's never closed the door on the character, and would love to do a movie.
"I've been banging my head against a brick wall for a movie for so long that I've got a concussion," he laughed. "Honestly, the form more 24 would take doesn't matter to me as much as the quality of the story. If someone comes up with a great story that can be told in two hours, then we're going to make a movie, but if someone comes up with a great story that could be 24 hours, we'll do the show."
With all the TV shows being converted into movies, and all the old ideas being repurposed into something else, this isn't a huge stretch. We'll see if anything comes of it.
No word yet on whether or not Elisha Cuthbert and any cougars would be willing to appear, but we'll keep you posted.