Obi-Wan Kenobi Series Reportedly Casting for Young Luke Skywalker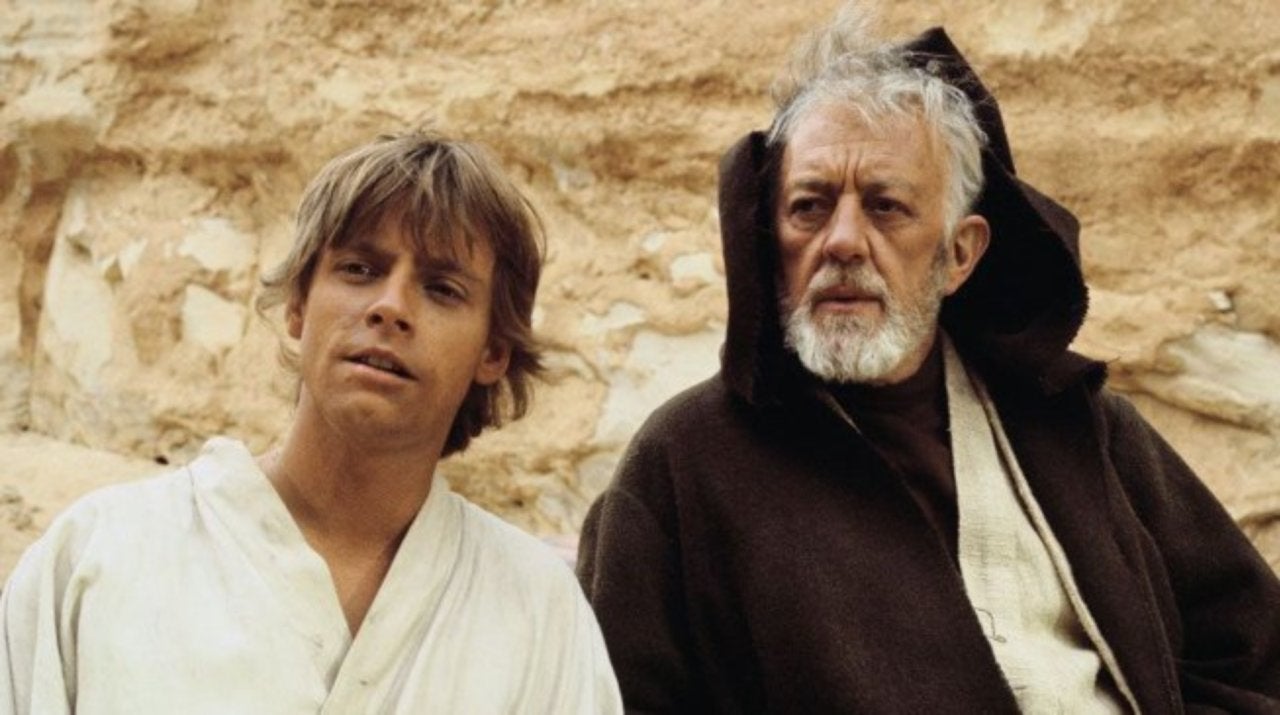 With both Rise of Skywalker and The Mandalorian season finale getting released this past week, the sun is now setting on this generation of Star Wars, so let us take a moment to reflect on the…
Wait, hold on, sorry. It appears as though our galaxy will never be void of Star Wars.
Time itself belongs to Star Wars now.
If you haven't heard, Ewan McGregor is reprising his role as Obi-Wan Kenobi for an upcoming Disney+ series centering around the Jedi hermit during what we've assumed would be his years on Tattooine. That suspicion is now confirmed; not only because it's the only thing that would make any sense, but also the producers are reportedly on the search for a young actor to play Luke Skywalker.
The scoop comes from known scoop-guy Daniel Richtman, who has a decent track record of sniffing out film intel on his Patreon account. Yes, that's right: you can pay people to spoil things for you now! Anyway,  /Film has also confirmed the rumor, so it's a safe bet we'll see Obi-Wan watching over his young future apprentice in the series. What we don't know is how large a role the kid will play in the series. While it's clear in the original film that Luke and Old Ben have met, it's not like they are super close. It's doubtful we'll see a repeat of the Mando/Baby Yoda relationship, although Disney has been known to reuse things that work. ("On your left"/"You're not alone," anyone?).
The series' is going to be helmed by Deborah Chow, who directed two of the best episodes of The Mandalorian's first season, but it's anyone's guess what the story will actually…be. According to McGregor, the show will see Obi-Wan dealing with the fall of the Jedi Order and his own exile:
"It will be interesting to take a character we know in a way and show him — well, his arc will be quite interesting, I think, dealing with that the fact that all the Jedi were slaughtered with the end of Episode III. It's quite something to get over."
Of course, actors are rarely allowed to say anything of substance this early on in a project, so that's all just a bunch of press talk. Still, Chow has proven herself to be an excellent storyteller who can command action-packed shootouts and simmering tension with equal finesse. Will this Kenobi story take place entirely on Tatooine, as the disgraced Master protects young Luke, or will there be a surprise adventure none of us see coming?
While the odds are that Skywalker will only be a periphery character, there's always the chance other old friends could pop in. If you listen very closely you can hear Liam Neeson as Qui-Gon Ginn in The Rise of Skywalker. Could the new series feature a guest appearance from Obi-Wan's old master? Perhaps training him to become a force ghost? It certainly seemed like we'd get that cameo in Revenge of The Sith when Yoda was all like, "I've been talking to Qui-Gon" and Obi-Wan was like "Really?!!" and then the movie just slurped into a different scene without any payoff. Also, one of the Joel Edgerton played Uncle Owen in the prequel trilogy, and what's he up to these days? Get that Disney money!
The untitled Kenobi show begins filming in 2020, and while the scripts are written, there's no word yet on a release date.
*an earlier edition of this article reported that Liam Hemsworth played Uncle Owen instead of Joel Edgerton. Apologies for the error, but in our defense, they're basically the same.