Kid Destroys NBA Standout Rui Hachimura at Pop-A-Shot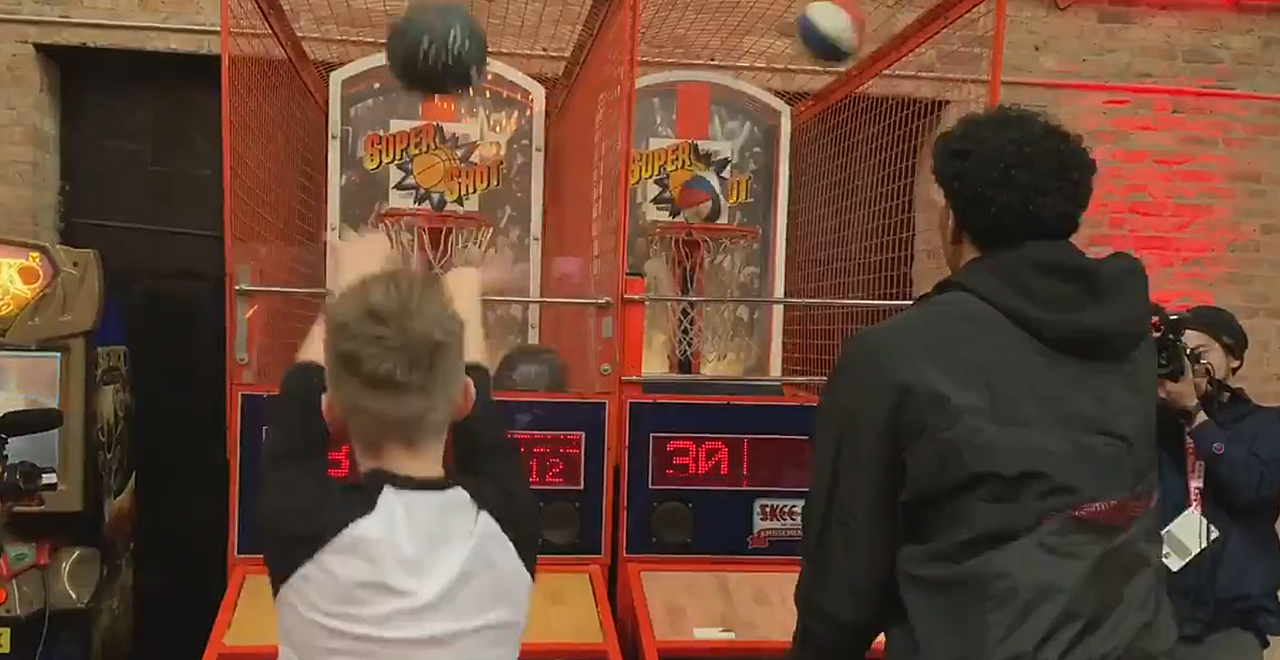 Rui Hachimura is having a fantastic rookie season. The Gonzaga star has been one of the best scorers in the rookie class, and he's been thriving at the next level. Still, his rookie season hasn't been without its low points. Like getting kicked in the stones so hard it required surgery(!).
But no point could be lower than All-Star weekend for Hachimura. He was there to take part in the Rising Stars game. And it was there where he faced a challenge he couldn't overcome. That challenge wasn't another NBA star, though. It was just some random kid.
Hachimura faced off against a child in Pop-A-Shot and got annihilated. Not just once, either. After losing the first game, Hachimura got a quick rematch. Similar result. And on the heels of two straight defeats, Hachimura assessed that it must be a problem with the hoop he was shooting on. He forced the kid to switch with him.
This kid just smoked Rui Hachimura 3 times in a row in Pop-A-Shot in front of Allen Iverson. Rui thought there was something wrong with his hoop, and made the kid switch sides.

Sometimes it's just not your day. pic.twitter.com/t0LWzN74mF

— Kristian Winfield (@Krisplashed) February 15, 2020
It didn't matter, as Hachimura got destroyed for a third straight time. This is the same Wizards standout that came back from his "groin" injury to be an absolute scoring machine, whether it by dunk or mid-range jumper.
In fact, here's a video of Hachimura effortlessly draining a half-courter with ease, just so everyone remembers the guy can actually play basketball a little bit.
Rui Hachimura ends the Team World practice by casually swishing a halfcourt shot, then dapping up Zion Williamson on his way off the floor. pic.twitter.com/g6u7dBAgoF

— Chase Hughes (@ChaseHughesNBCS) February 14, 2020
It's just good to know that even NBA stars can choke against children in arcade games, which makes me feel a lot better about some of my own outcomes against my kids.