Kid Rings Doorbell Camera to Call Dad for Help With TV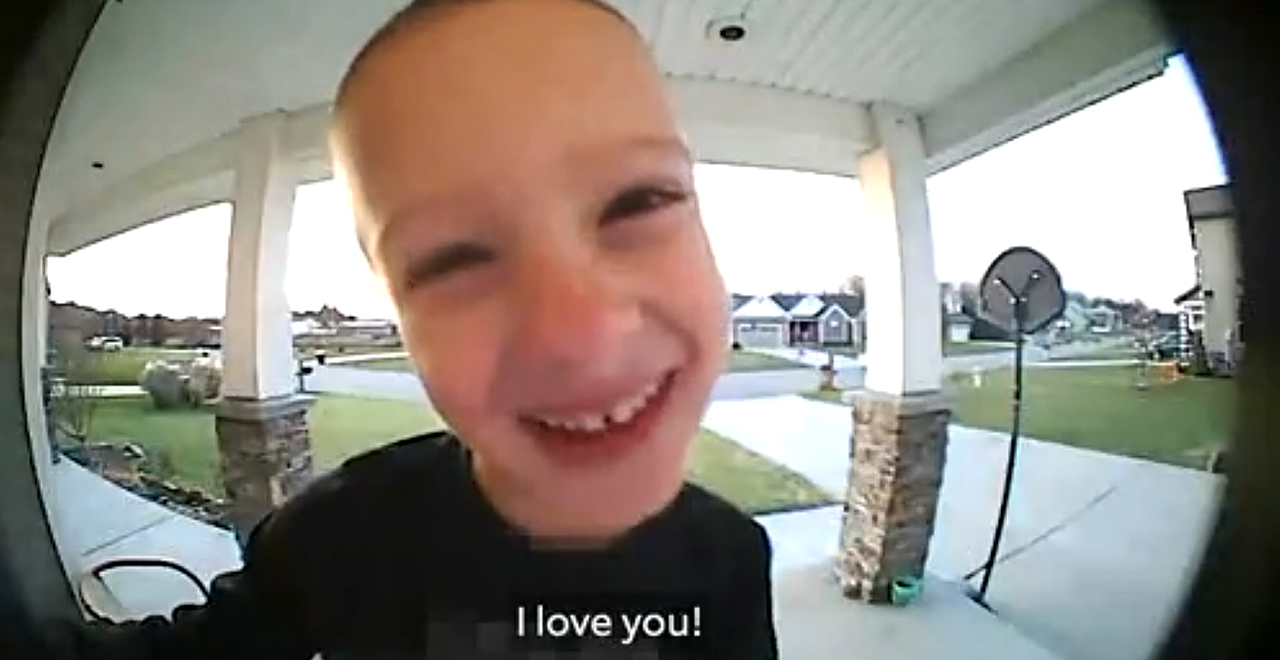 Technology is an incredible thing. And watching our kids figure out how to use it is just as amazing. They seem to take to it like fish to water, and sometimes they find ways to use it that go beyond what was initially intended when it was developed.
Take this kid in Haslett, Michigan, who had a little problem and needed his dad's help to solve it. Unfortunately, his dad wasn't around, and so he was forced to improvise. Luckily, he knew just what to do.
His dad had installed a Ring.com video doorbell at their front door, for security reasons. But "baby Gracie," as his dad calls him, found another use for it. And when he received the alert on his phone, his dad was more impressed – and amused – than alarmed.
Gracie was at a friend's house with his mom but she let him cross the street and go back home to watch some TV, but he couldn't figure out how to turn on the kids channel. So he went out the front door and contacted his father using the Ring security camera for his television emergency.
His dad was a bit surprised at first, but the kid is so cute – telling his dad "I love you" and affectionally kissing the camera more than once during their brief conversation – and his request was so innocuous and silly that he couldn't help but laugh as he tried to solve his son's "problem."
It was a pretty ingenious solution, using the security camera to reach his father, especially considering the kid doesn't seem to know how the TV remote control works! Somehow he was aware enough of how the security camera connected the doorbell to his dad to put the two things together and get the step-by-step directions he needed to turn on "Paw Patrol" or whatever he was looking for.
I believe the children are our future.