Kid Wears Hot Dog Costume For School Picture After Dare From Dad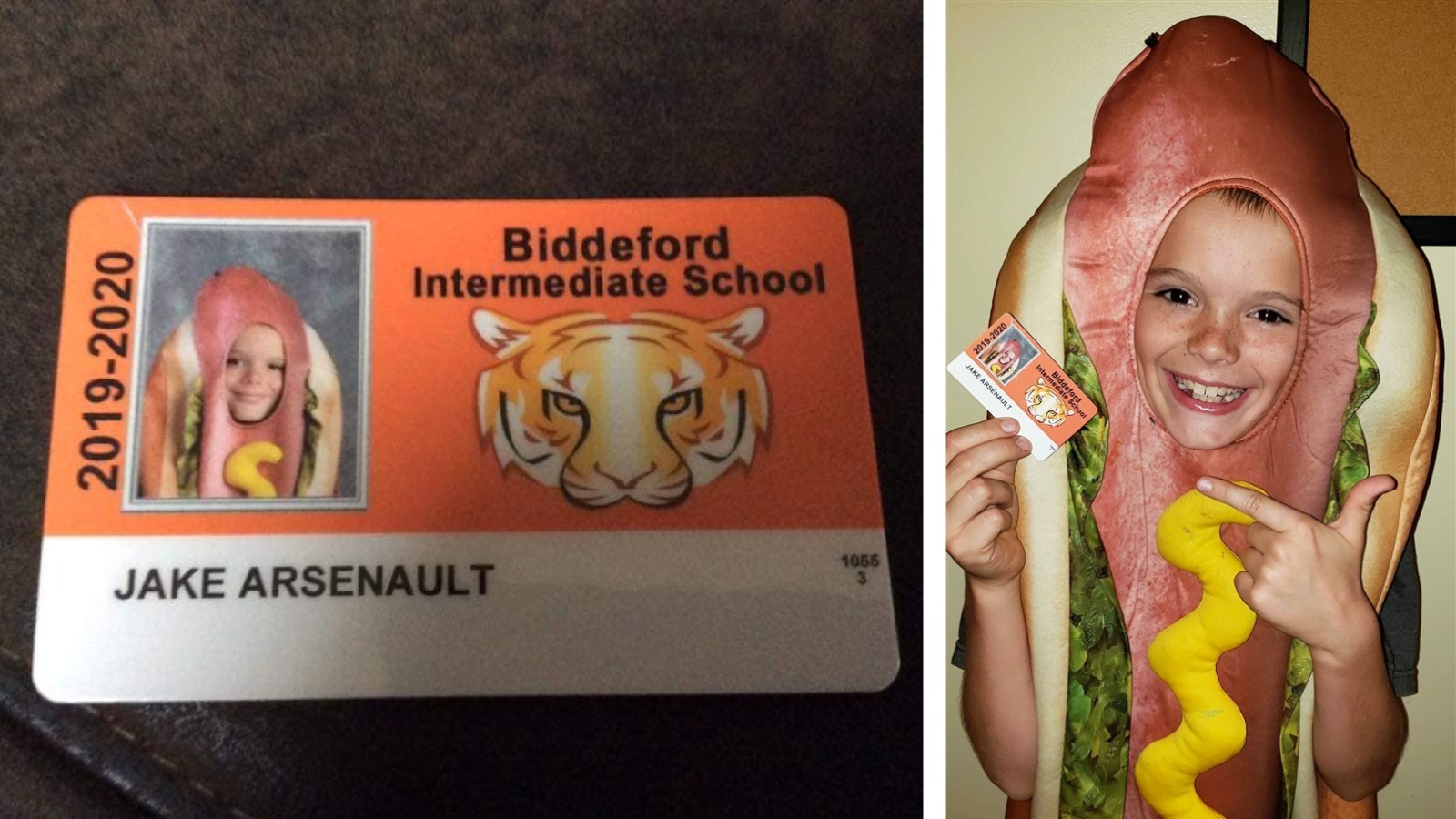 Kids look to their parents for guidance and encouragement in life's big moments. Few embodied this bold and critical role like a Maine dad who dared his fourth-grade son to wear a hot dog costume for his school ID photo. It was just the push the boy needed to reach legend status.
The fourth-grader not only completely owned the school photo, but reveled in his brief celebrity as his hand was worn out from the constant flow of high fives he received in the hallways. The boy was unsure of committing to the bit until his dad talked him into it.
"He was hesitant a first, but I was like, 'No, it's gonna be awesome; just trust me,'" his dad told TODAY Parents. It helped that he upped the ante with $10.
Jake's parents even sent a note to school begging, "Please let this happen!"
The school's response? "Ok!"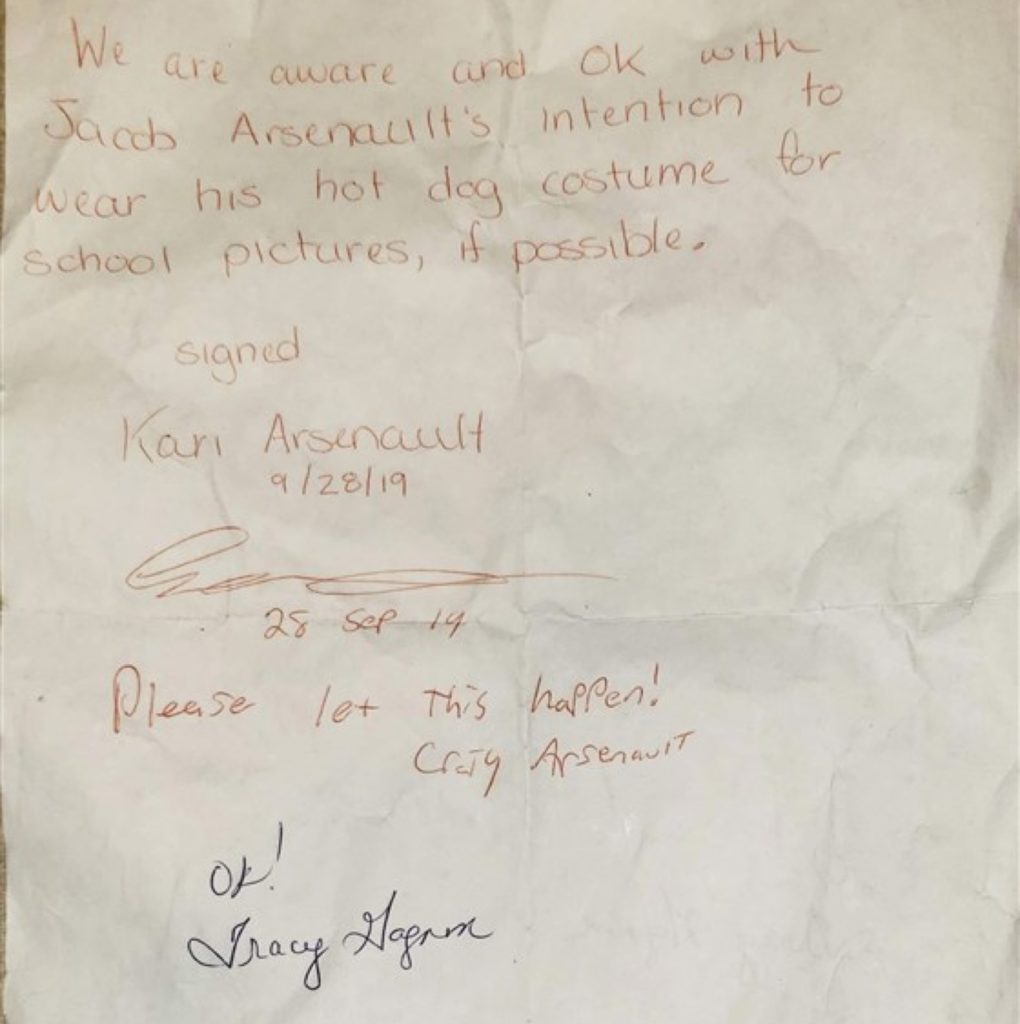 On behalf of hot dog fans worldwide, we're glad they did.