Kids Open Lemonade Stand to Pay for Dad's Medical Diagnosis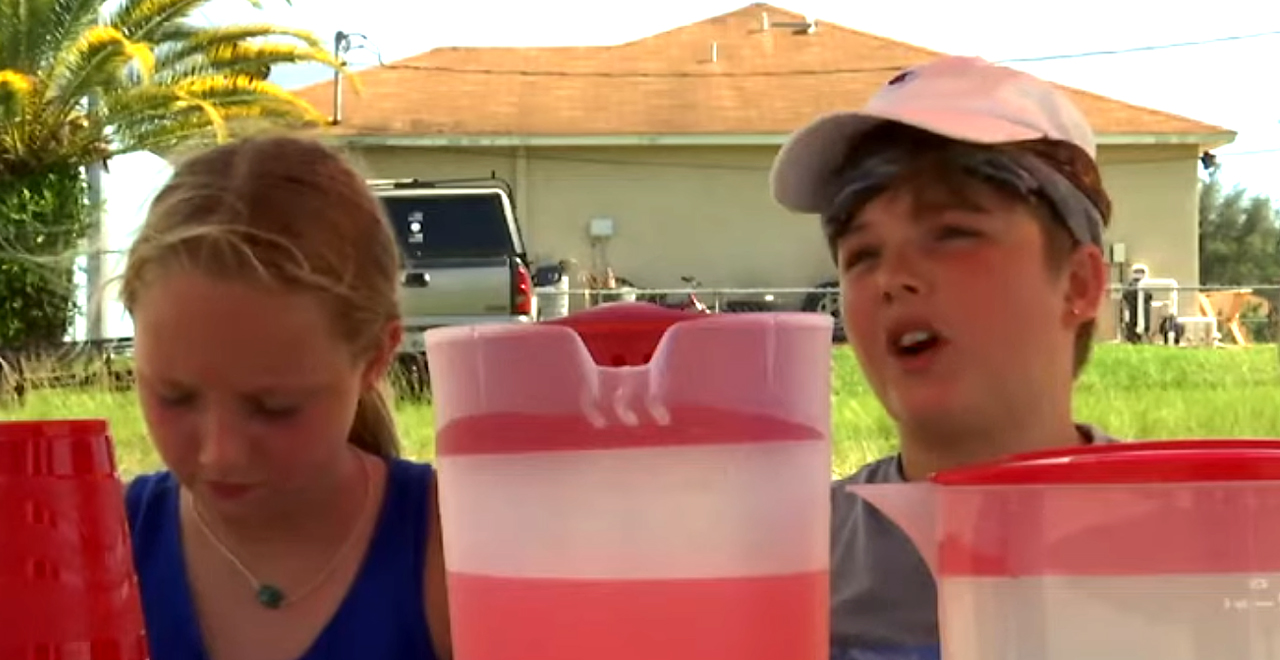 When life gives you lemons, you make lemonade. Then you sell that lemonade to raise money to help solve the issue that gave you lemons in the first place. That's what two kids from Cape Coral are doing to raise money to help their father.
A few weeks ago Hunter (age 12) and his little sister Jillian (age 11) opened a lemonade stand to fund a medical diagnosis for their dad.
Their dad, Virgil, suffers from a spinal fluid leak that was detected earlier this year and was the product of a car accident nearly seven years ago. The leakage leaves Virgil suffering from constant headaches and the family wants a specialist to diagnose and help solve the problem.
"We just wanted to do something good. We want to help dad get better, and if we have to sell a ton of lemonade and be outside all day, we'll do it," Hunter told the Cape Coral Breeze.
The siblings, who spent weeks sitting in the hot summer sun selling lemonade, said dozens of cars stop at the busy intersection every day. So far they've raised over $6000 selling lemonade and a GoFundMe campaign was created to further assist them.
This definitely seems like the summer of kids opening lemonade stands for great causes and we're all for it.