This Demonstration Will Get Your Kids to Wash Their Freakin' Hands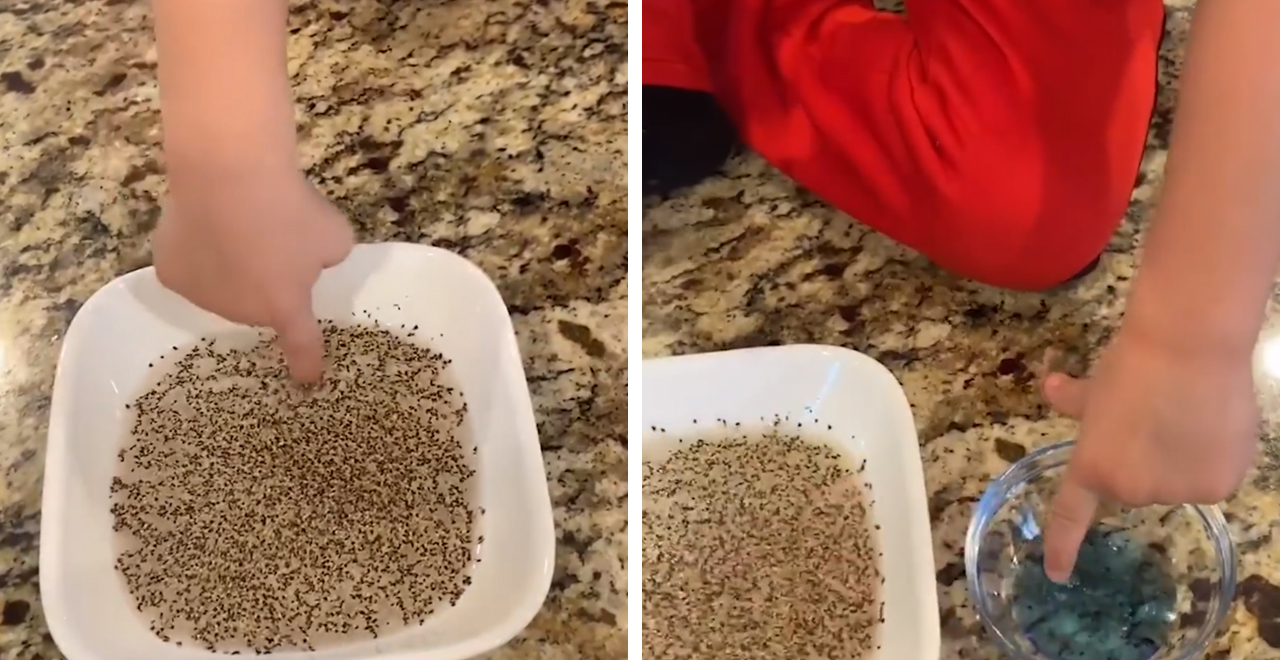 One of the few bright spots of this global pandemic we are all stressed out about is the fact that young children don't seem to be at much risk. The CDC reports that the people at the highest risk for contracting COVID-19 are those over 60, and those with an underlying health condition or otherwise compromised immune system.
That's obviously small consolation to any who is over 60, like many of our own parents, or anyone who has or cares for someone with an underlying condition. And while children are in less peril, that doesn't mean they shouldn't be careful. Because children can carry the coronavirus, and transmit it to others, including those in the high-risk groups.
Anyone who's ever had a kid in daycare knows that they are walking Petri dishes, carrying every germ they come into contact with back into the home, and the filthy little buggers come into contact with everything! We know this, and thus know it's important for kids to wash their hands and be aware of the danger. But it's not always easy to explain this to them or convince them that it's important.
Thankfully, there's a simple at-home science experiment you can do to show your kids the powerful effect hand-washing has on keeping germs at bay. In this video, Kelly Rose Sarno demonstrates the way a virus reacts to soap by putting sprinkling some pepper on a plate of water and making a child stick his finger in it.
The pepper sticks to his finger, so then she has him dip that finger in some soap and then put that finger back in the pepper plate. The resulting visual is pretty effective.
The video has over 135,000 likes and more than 1 million shares on Facebook as parents are clearly doing whatever they can to help their kids understand the importance of washing their hands to prevent the spread of all germs, not just the Coronavirus.
Now if you'll excuse me I have to go find my pepper.
Here at The Dad, we hope you, your families, and communities stay safe and healthy during the COVID-19 pandemic. For the latest information, please utilize online resources from local public health departments, the Centers for Disease Control, and the World Health Organization to remain as informed as possible.