Kind 911 Dispatcher Tutors Boy When He Calls Because of Math [LISTEN]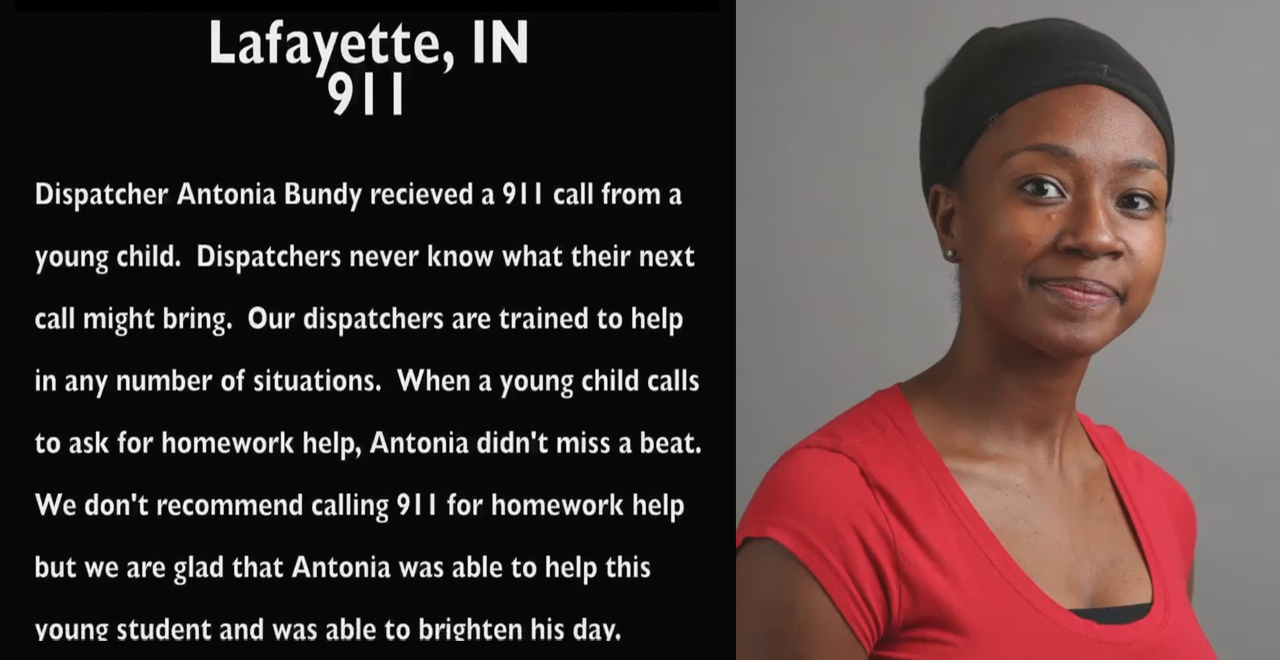 We all have bad days. I've been having a particularly bad week! But I have my outlets. I hang with my family, I distract myself with some Netflix and some music, maybe I have a drink or two. These are the things you do to survive the daily grind of adulthood.
But what do you do when you're a little kid and you're having a rough go of it? When you had a tough day at school and you got home and you're saddled with a ton of homework? I'll tell you what you don't do: call 911.
Fortunately for the little boy in Indiana who did just that in late January, the person who answered his call was sympathetic to his plight. Antonia Bundy fielded the 911 call, and while she's surely used to dealing with life-threatening emergencies, she didn't miss a beat when faced with helping a youngster with his math homework.
That's right, after a bad day at school, things got even worse when the kid got home and couldn't quite hack his fractions. So he dialed up 911 to get some emergency assistance. And to her immense credit dispatcher Bundy provided it. You can listen to the entire call on Twitter, where the Lafayette Police Department shared the audio and praise their employee for helping him out.
You can hear Bundy engage the little boy, ask him what's wrong. "I just have a lot of homework… and it's so hard," he replies, before professing that he's bad at math and needs help with his fractions. She listens patiently to the math problem and help the caller progress through and reach a solution, after which he thanks her and apologizes for calling.
"I'm sorry for calling you, but I really needed help," he told her. Bundy, ever the professional, told him, "You're fine, we're always here to help."
Hear the entire call:
Our dispatchers never know what the next call might be.They train for many emergency situations, homework help is not one they plan for. We don't recommend 911 for homework help but this dispatcher helped a young boy out and brightened his day.@PoliceOne @apbweb @wlfi @WTHRcom pic.twitter.com/w3qCYfJP7O

— LafayetteINPolice (@LafayetteINPD) January 25, 2019