Kobe Shares Old Video of Him Dancing After Calling Out 7th Grader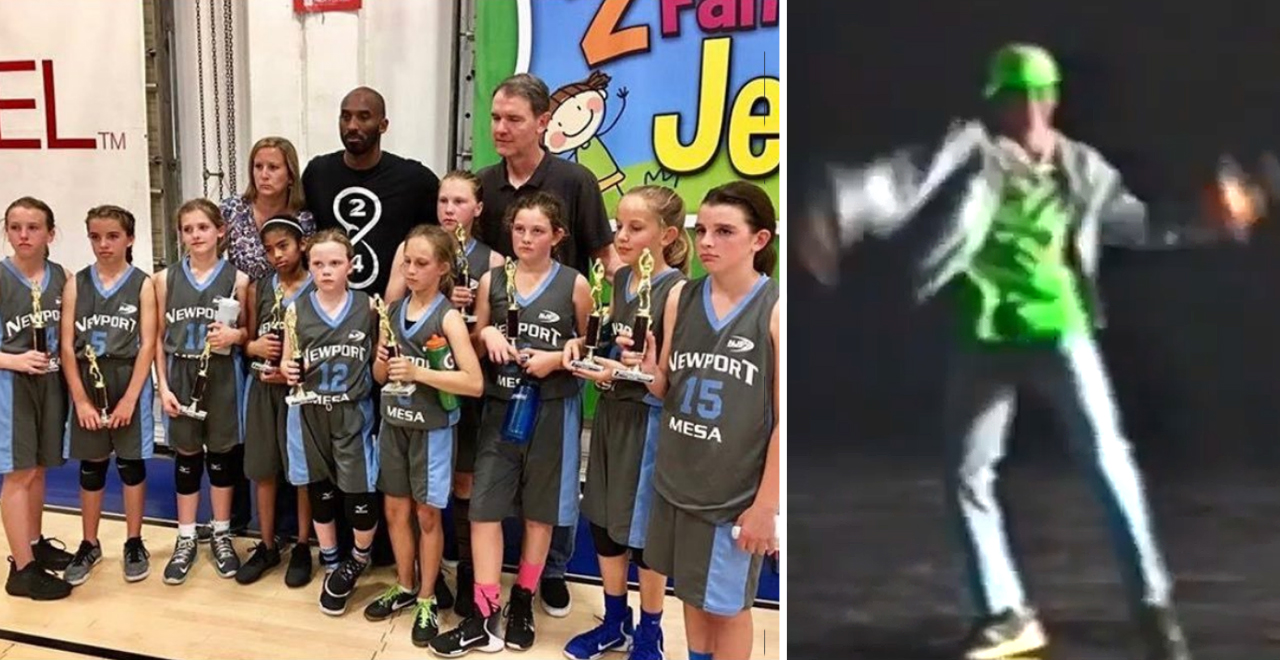 Say what you will about Kobe Bryant, the dude competes.
Bryant is well known for wanting to be the next Jordan, and of all ways he tried to emulate his idol, Jordan's intense competitive streak may well be the one he captured best. Jordan was notoriously prickly about pushing his teammates to play as hard as he does, and laser-focused on winning, whether it was on the court, on the golf course, or holding a deck of cards. And Kobe has a reputation for being just as relentless and unforgiving.
Perhaps a little too unforgiving, if you ask Twitter.
Earlier this week, Kobe took to his Instagram account to post a photo of his daughter's team, which he coaches, and while the caption is ostensibly congratulating the kids for their hard work, there seems to be a healthy dose of shade in there for one player in particular. It doesn't help that Black Mamba looks PISSED.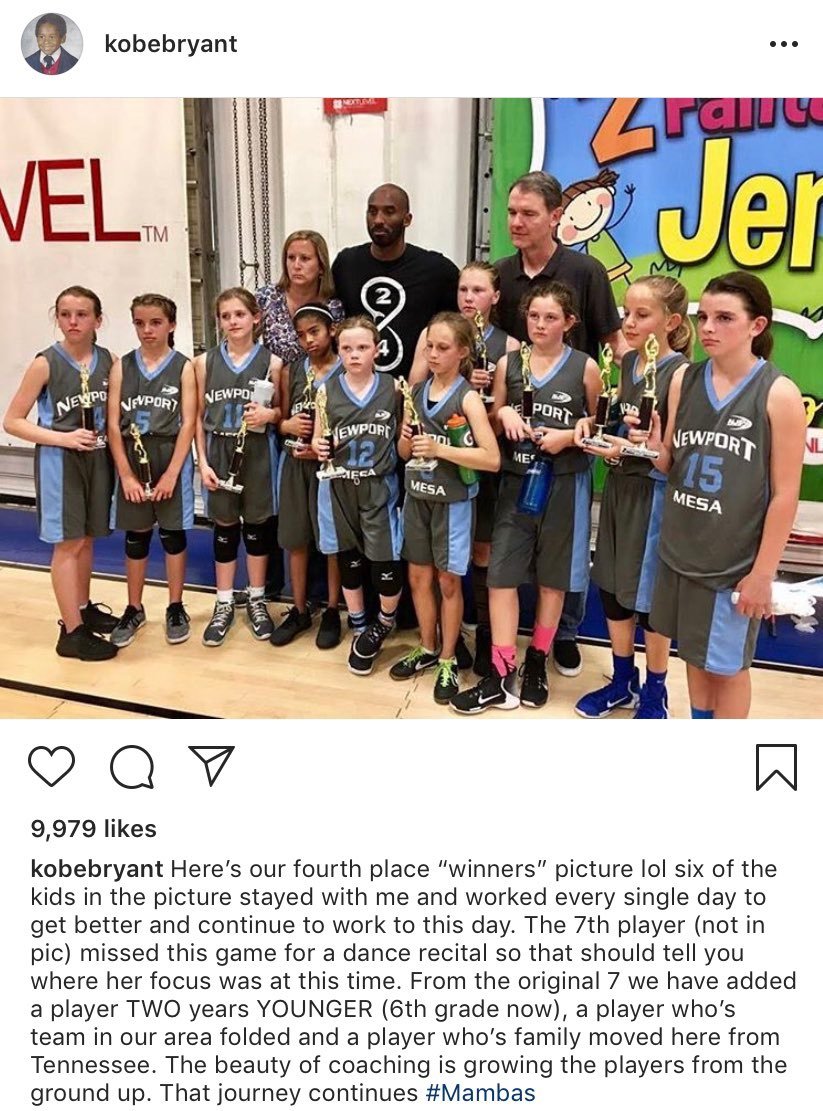 In the caption, Kobe seems to single out a player who missed the game to attend a dance recital instead. "…that should tell you where her focus was at this time."
Did I mention these girls are in 7th grade? It doesn't help that he started the caption with "here's our 4th grade 'winners' picture lol" like WTF man, putting winners in quotes?
The Instagram post was shared on Twitter and people quickly jumped all over the Laker great you love to hate.
some writer is gonna tout @kobebryant's competitiveness as some net-positive trait. i hope the whole team quits and finds a better coach. or ya know, does something else they love like dancing. kobe's trash. https://t.co/IIhgymbIrI

— no, not that josh fortunatus (@joshfortunatus) September 11, 2019
But Kobe quickly clarified that he was touting the progress his team had made, including the 7th player he'd seemed to insult.
sorry if it came across as a slight, trust me it wasn't. I was just giving the reason for her not being in the pic. They chose not to smile for the pic I actually followed their lead. Our team has become family and this includes the 7th player

— Kobe Bryant (@kobebryant) September 11, 2019
He even went back and edited the caption to further clear things up:
"Here's our fourth place "winners" picture lol six of the kids in the picture stayed with me and worked every single day to get better and continue to work to this day. The 7th player (not in pic) missed this game for a dance recital so that should tell you where her focus was at this time, meaning she enjoyed dance more than ball which is fine. Now? She eats sleeps and breaths the game. So from this original group of 7 we have added a player TWO years YOUNGER (6th grade now), a player who's team in our area folded and a player who's family moved here from Tennessee. The beauty of coaching is growing the players from the ground up. That journey continues #mambas #2yearsago"
Then, just to drive home the point that not only was he not impugning the young girl's level of commitment, or trashing her for choosing dancing over hoops, he shared a video of himself at 12, when he skipped two weeks of basketball to – wait for it – participate in a dance recital.
Now that was some fancy footwork from Black Mamba. And the dancing wasn't bad either.