John Krasinski and Steve Carell Talk Good News and The Office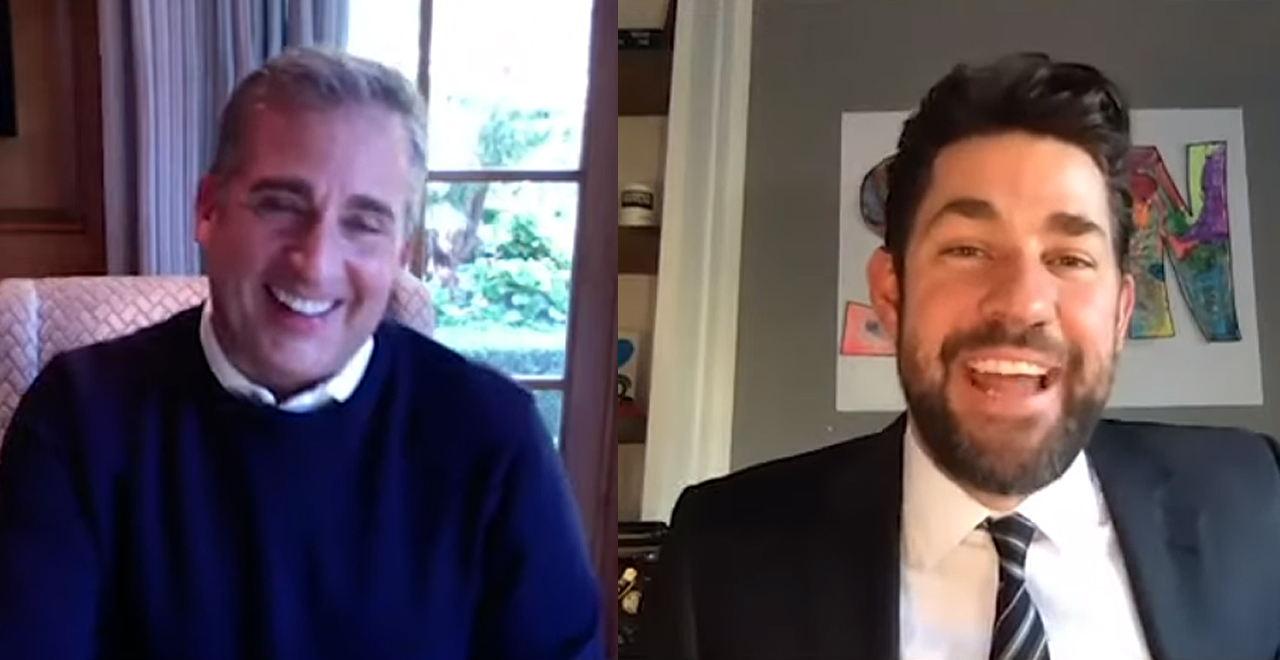 John Krasinski was supposed to be celebrating the premiere of the sequel to his 2018 blockbuster The Quiet Place. Alas, COVID-19 had other plans, and the movie, along with just about every other major studio release slated for this year, was delayed. So, like the rest of us, the former Office star needs to find other ways to fill his time.
Thankfully for us, he decided to do that publicly. And with his famous friends.
The actor/writer/director has started a series on YouTube called "Some Good News," via which he attempts to spread a little positivity during these trying times. The channel, which only launched yesterday and already has over 650,000 subscribers, features Krasinski himself sharing heartwarming and positive stories of humanity during the pandemic.
His first full episode featured a "visit" from his Entertainment Correspondent and former co-star Steve Carell, aka Michael Scott. Carell appeared on the show to chat with his friend about The Office's 15th anniversary, and to share some of their favorite moments from the classic sitcom and talk about the enduring bond between the cast members.
The pair had a good time laughing and reminiscing together, and Krasinski also featured an interview with Courtney "Coco" Johnson, a teenager who recently had her last chemotherapy treatment but remains under isolation due to the coronavirus.
Check it out for Some Good News – then around the 5:30 mark John talks Office!