Las Vegas Raiders Tackle Nevada Lunch Debt With $500k Donation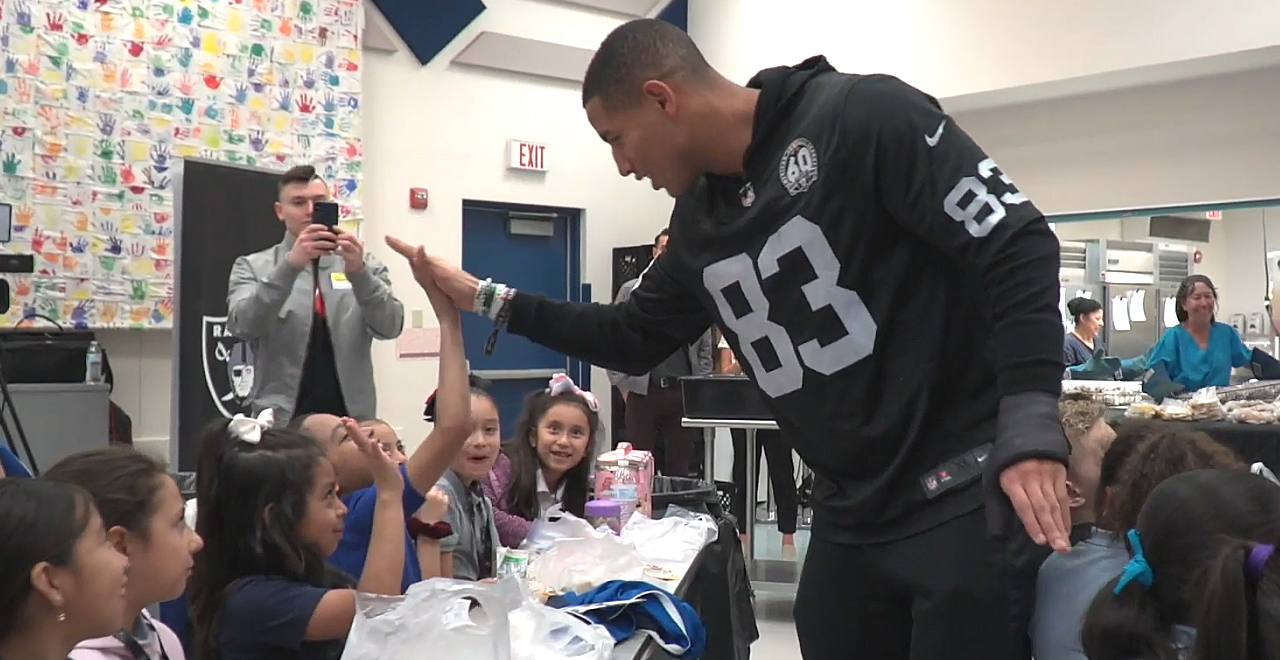 The Las Vegas Raiders officially began their new era as a professional sports franchise with a giant tackle. With Nevada lunch debt being their first opponent at home, they absolutely crushed it with a half a MILLION dollar pledge to the cause.
The franchise donated the money to the Nevada Community Foundation, who will then send the $$ to schools participating in the National School Lunch and Breakfast Programs. That money will go to clear the debt the school's incur for families that can't pay for lunches but also don't qualify for free lunches.
The first order of business for the Las Vegas Raiders?

Eliminating the meal debt across the entire state of Nevada: https://t.co/RW1hF0lMVn pic.twitter.com/liZC5wMHaY

— Las Vegas Raiders (@Raiders) January 23, 2020
"Today, we want to make a donation to the Nevada Department of Agriculture meal service program, which feeds kids lunch and breakfast at the schools. We are hoping to eliminate the debt that the entire state of Nevada has to do that project, and in that regard we are donating $500,000 to the program," Raiders Owner Mark Davis said in a press release.
That is a hell of an opening for the state's first NFL team. Sure, there are plenty of discussions warranted about whether or not lunch debt should even be a thing. And I will also hear arguments about how the team should do community efforts like this, given how much money they were given in public funds.
But, let's not gloss over the fact that EVERY NFL team gets deals like that, and they aren't all attempting to kill lunch debt in their states. This is a weird look for the Raiders, as I'm more used to the off-putting fanaticism of parts of Raider Nation (looking at the Black Hole here).
Props to the Raiders for starting off their Las Vegas era by quickly starting to earn the goodwill of the community.
Officially the Las Vegas Raiders. 👀

This is going to take some getting used to.

(via @Raiders) pic.twitter.com/0rwzAL0Upe

— Yahoo Sports (@YahooSports) January 22, 2020