Latest "The Mandalorian" Trailer Is Action Packed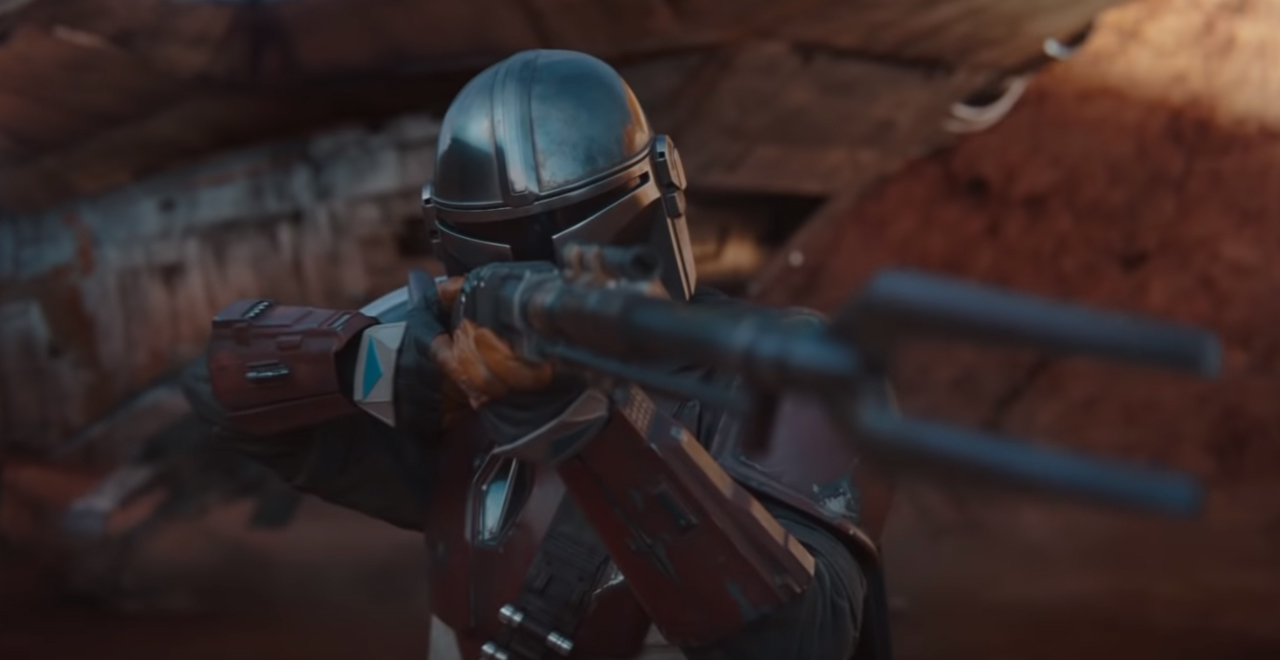 Have you guys heard of Disney+? The new streaming service from Disney that's launching on November 12 (the 19th in Australia. Sorry mates!)? Of course you have. It's going to have all your favorite Disney movies and shows, Pixar movies and shows, Marvel movies and shows, Fox movies and shows, ABC shows, pretty much every movie and show you could ever want.
Have you guys heard of Star Wars? One of the most successful franchises in the history of Hollywood? Of course you have. That's going to be on Disney+ too, every single piece of it, from the original trilogy to the prequels to the new trilogy to the shows. And it's all kicking off with the brand new show, the first original scripted series from the streaming service, The Mandalorian.
The Mandalorian focuses on Pedro Pascal's bounty hunter as he navigates a Wild West-looking world in a galaxy far, far away, sometime between the original trilogy and the new one. There are banthas and stormtroopers and spaceships, oh my. It definitely looks like Star Wars, but in a way we haven't quite seen before.
The official synopsis reads:
After the stories of Jango and Boba Fett, another warrior emerges in the Star Wars universe. "The Mandalorian" is set after the fall of the Empire and before the emergence of the First Order. We follow the travails of a lone gunfighter in the outer reaches of the galaxy, far from the authority of the New Republic.
It looks great (you can practically smell the huge budget), the cast is interesting (Werner Herzog? Carl Weathers?), and the tone feels unlike anything we've yet seen from George Lucas's playground. We only have a few weeks to wait before we get to experience it in full, but until there, here's the latest trailer, which is heavy on the action and general badassery.