Watch Students At LeBron James' School Get Tuition-Free College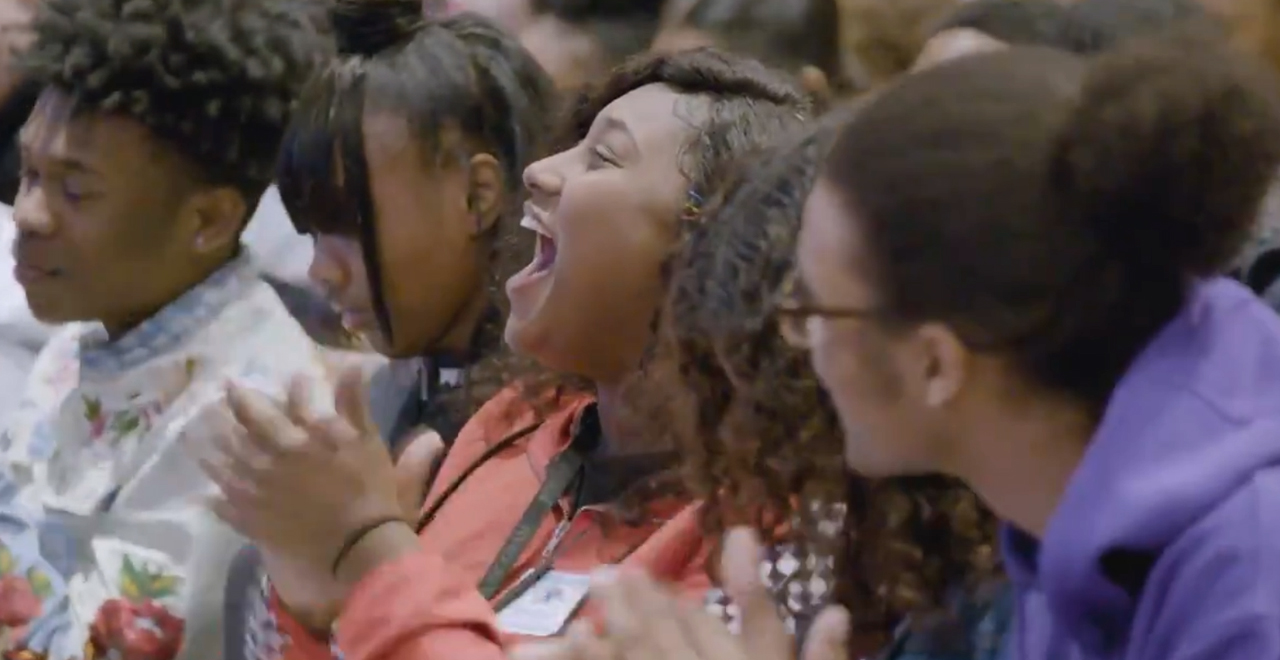 LeBron James is one of the greatest basketball players of all time. And on a level unlike any player ever (sorry Michael) because he's been able to use his platform to build his hometown community in a hugely positive way. The oldest students at Lebron James' I Promise School recently found out they would be receiving four years of free college tuition (along with a free year of room and board).
The 193 11th-graders were informed of this development in a fairly dramatic fashion. They were on a college visit to Kent State University when they were told each student had an envelope under their seat. That envelope included the news of the free tuition at Kent State.
The announcement was a partnership between Kent State University and the Lebron James Family Foundation, which started the public I Promise School in 2018. The high school juniors will all receive four free years of tuition and one free year of room and board as long as they meet the university's admission standards.
Mr. LeBron's first #IPROMISE class. His first love ❤️. Thank you @KentState for making dreams come true for our students and families. 🙏⚡️ #WeAreFamily pic.twitter.com/Kqye8DwK3q

— LeBron James Family Foundation (@LJFamFoundation) February 12, 2020
The university president was the one to announce the big reveal and told them why they were helping make college a reality for them.
"We are doing this because we know of the transformative power of a higher education and a college degree, but most of all we're doing this because you guys have demonstrated over the past several years that you have the grit, that you have the determination, that you have the dreams to succeed," he said.
The soaring costs of higher education have made getting a college degree a lot tougher for the at-risk youth enrolled in James' school. This is why a move like this helps show the kids how committed you are to helping them succeed and removing the roadblocks in their path.
The kids' parents were watching the video of the announcement live in a separate room, and burst into tears while their children cheered upon receiving the full scholarship.
"We have so many options, and I just know that so many kids in my community just don't have many options," James told reporters after a recent Lakers win. "So for me to be able to be in a position where I can give these kids options to decide what they want to do with their future, it's probably the best thing I've ever done."
To stay eligible for the scholarship, students will need to maintain good grades and complete community service hours every semester.