Legends of the Hidden Temple Is Being Rebooted for Adults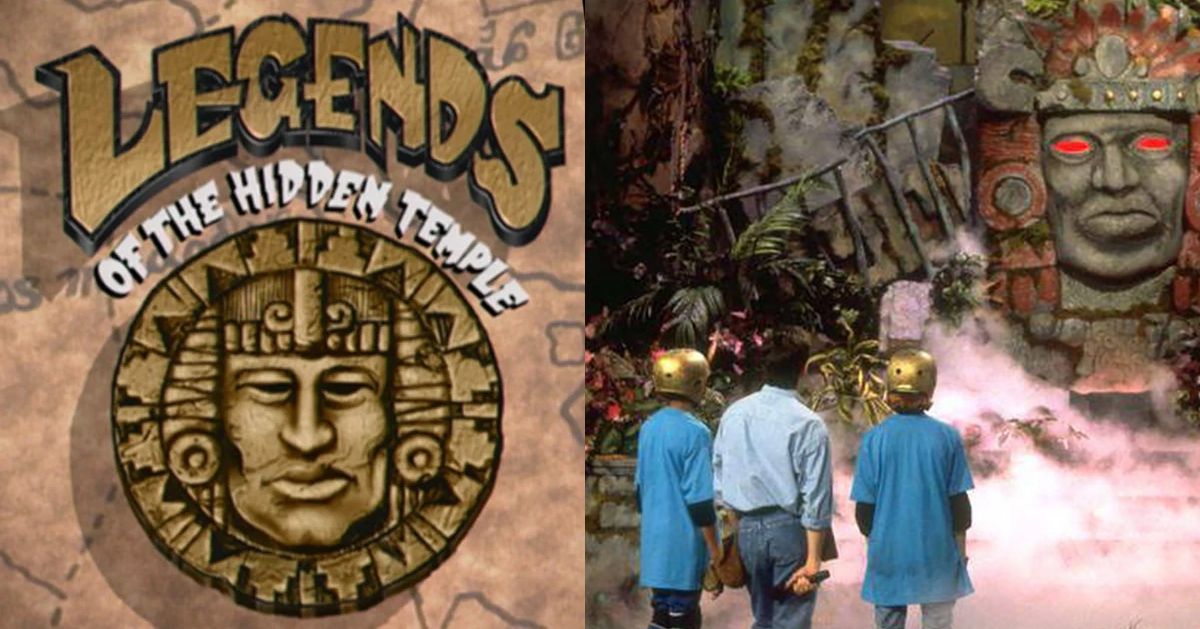 Legends of The Hidden Temple was a beloved game show on Nickelodeon in the mid-90s. It was a jungle-themed action-adventure game show, pitting two teams against each other in various challenges. There was a talking wall that was a pretty important part of it for some reason, and the final temple challenge involved some possibly borderline racist temple guards. But kids loved it. And now, the show is making a comeback. Only now, it will be revamped and be for adults.
So, if you grew up loving Legends of The Hidden Temple but always wished you had a chance to be a Purple Parrot or a Silver Snake, you now have a second chance. The series will be rebooted for the streaming service Quibi, which is being launched in the spring of 2020. Never heard of it before? You're not alone! Even the network's Twitter handle is WTFisQuibi.
Quibi does have some serious talent involved in the platform, as it will feature shows from Steven Spielberg, Don Cheadle, Chrissy Teigen, The Rock, Idris Elba, Lorne Michaels and more. In addition to bringing back the beloved Legends, revamped versions of 'Reno 911', "Punk'd" and "Singled Out" will also be on the service.
No words on who from the original 'Legends' cast will be involved, but at least Olmec will be making his return to the entertainment landscape.
Dwayne Johnson isn't the only rock coming to Quibi. #LegendsOfTheHiddenTemple Quibi.
2020. pic.twitter.com/hadAmz6yK1

— WTFisQuibi (@Quibi) December 16, 2019
According to a press release, the show will still include some of the classic elements, such as the Moat Crossing, Steps of Knowledge, and the Temple Run. It also mentioned there will be no jungle-themed set in an Orlando studio, as the show will now take place in an actual jungle (which seems a little unnecessary), with tougher challenges and bigger prizes on the line.
They will be casting 'superfans' to compete on the show, so the time to start training with your fellow Green Monkeys and Red Jaguars is now.